Many-splendoured facets of JewelFest
With the jewellery industry facing many challenges today, is the event — a mainstay since 2001 — still relevant?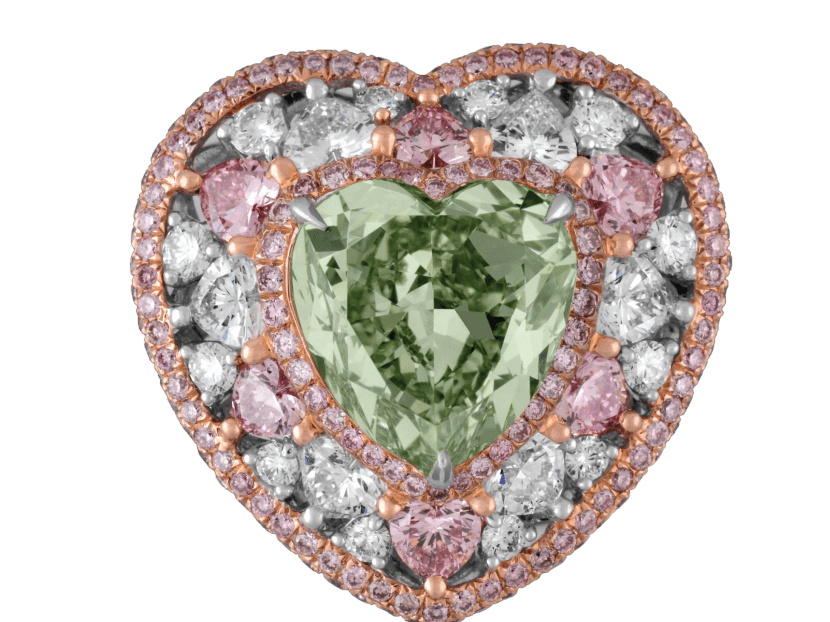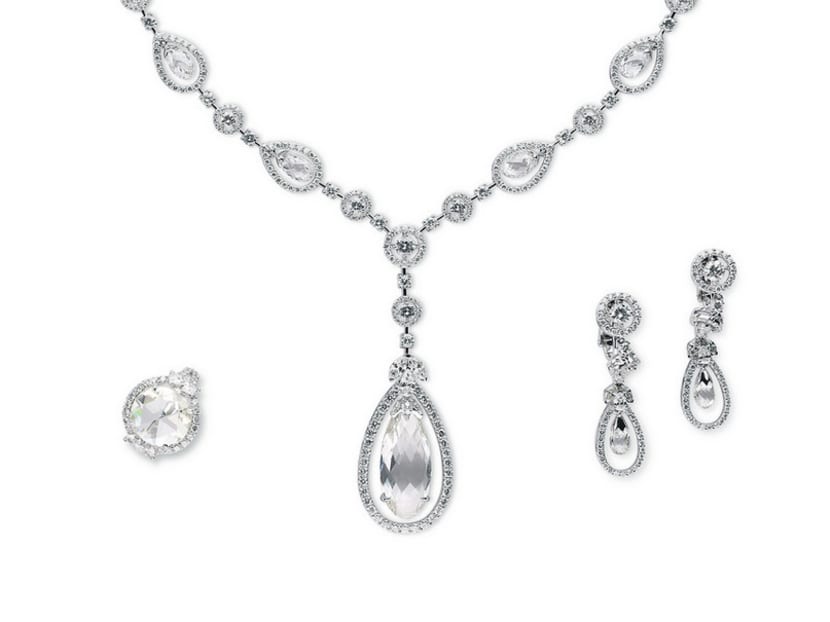 SINGAPORE — Are diamonds still a girl's best friend? Well, not the ubiquitous "white" diamonds, at least. Instead, jewellery-lovers these days have a penchant for rare-coloured diamonds and precious stones such as Tanzanite and Spinel.
Coupled with other factors such as the changing face of retail, increased use of technology amid a fast-ageing pool of craftsmen and, of course, the current economic downturn, the jewellery industry might be facing its most challenging time yet.
However, this time of change is also a window of opportunity for growth, Angela Loh, festival director of the annual Singapore JewelFest, told TODAY.
"At the start of Singapore JewelFest, consumers were very focused on diamond-set jewellery, and designs tend to be timeless classics. Since 2009, coloured gemstones, predominantly the classic sapphire, emerald and ruby, began to gain traction," she said. "In the last five years, we have seen a rise in demand for a new wave of rare gems like Tanzanite, Paraiba tourmaline, Tsavorite and so on. We have also seen a growing appetite for pieces with unique designs and artistry."
Into its 14th year, the 10-day festival will bring together the collections of 58 designers from 15 countries at the 10,000sqft Jewel Pavilion at Ngee Ann City.
Loh remains optimistic in this current bearish economic climate. "Year-on-year, Singapore JewelFest sees a 10 to 15 per cent increase in jewellery sales and on average a five to 10 per cent growth in traffic," she said. "In 2015, we recorded close to 25,000 visitors to the Jewel Pavilion over the 10 days." Some S$15 million in sales were recorded.
Still, she acknowledged that some consumers may be keeping a tighter rein on their spending this year. She announced in a press release in August that the festival would bring "covetable gems at friendlier price points" of less than S$10,000, alongside award-winning or rare pieces that are priced in the millions.
CHALLENGES TODAY
A "friendlier" price point may actually mean a more realistic one, said Michael Koh, the designer and founder of home-grown brand Caratell.
He reasoned that, besides the general economic slowdown worldwide, the "clamping down on bribery in China" and the implementation of "rules and regulations by the World Bank to fight against money laundering" are two other reasons that have impacted the jewellery industry. However, this should be seen positively in the long run as the price of gems would be "more realistic and stabilised", he said.
Caratell will be exhibiting for the sixth time at JewelFest this year.
"The rare, beautiful, or untreated exclusive investment gemstones will still be in high demand. A good indication is the record-high prices they pull at the auction houses," he added.
According to a report by The Daily Telegraph, in May this year, the 14.62-carat Oppenheimer blue diamond sold for £40 million (S$68.2 million), and in May last year, the 25.59-carat Sunrise ruby went under the hammer for £19.6 million.
For Koh, the increasing use of technology has been the biggest challenge. "In the past few years, you can see rapid changes in technology, such as the use of 3D printers and stereo-lithography that brings precision to fabrication as well as reducing production time," he explained.
There is also the widespread use of the Internet in both jewellery retail and knowledge sharing. "Social media creates an exponential effect on (the reach of) fashion, style and design, and higher acceptance of rare unusual gems. But also because of the Internet, everything seems so transparent. The 'mysterious' feel in the jewellery trade, such as where a gem is mined and how it is processed, is now missing."
However, his counterpart, Paolo Costagli of Paolo Costagli New York, who is participating in JewelFest for the first time this year, has decided to tackle this head-on. While still maintaining an atelier in Madison Avenue, the designer has spent a considerable sum to launch a comprehensive shopping website complete with vibrant, high-definition pictures and videos, as well as complimentary shipping and returns.
"There are close to 250 pieces available for purchase on the site, and their prices range from US$500 (S$685) to US$60,000 (S$82,250). It is a fully secured site and that is important as we want our clients to be comfortable swiping their credit card for a necklace or ring that's worth five figures," Mr Costagli said. "We have invested heavily in this site as it is the way forward in jewellery retail. We are bringing our creations to a wider audience."
Locally, too, Goldheart Jewelry launched its "eBoutique" in December last year. "Our online shop offers a value-add that allows customers to 'reserve and review' their desired jewellery at any preferred Goldheart boutique, thereby offering shoppers an online-to-offline interaction," said brand manager Iris Tan. "With the prevalence of e-commerce, consumers are getting more confident and less reserved about purchasing precious jewellery online."
DISCERNING BUYERS
In general, the market for jewellery is in Asia now — and that perhaps is one reason that puts JewelFest, with its long history in Singapore, in a good position to reap first-mover rewards.
"We are seeing more educated and discerning buyers, especially here in Asia. There is a constant request and higher demand for special designs with bright new-wave gems," said Jean Nasr, managing director of Mouawad Singapore. "We have also witnessed an increase in larger stones investment, and more importantly, blue and pink diamonds that were transacted at exorbitant prices and continue to rise in value, while the prices of white diamonds dropped recently."
Singapore shoppers — predominantly women — are also more eager to spend money of their own. "Today's ladies believe in living for 'now', and the jewellery they buy, whether it is for investment or to be appreciated as a work of art, needs to rock the fashion style that's current," said Loh.
One of them is Audrey Nai, who is in the IT industry. To her, while "jewels are categorically a work of art", she must "love and admire" a piece of jewellery "before the element of investment is considered".
And perhaps more such buyers — who value both practicality and a creation's X-factor — must be cultivated to ensure longevity in the industry.
Said Loh: "The challenge lies in staying relevant to a new generation of buyers who are more demanding (and) yet expect jewellery brands to deliver value."
Singapore JewelFest runs from Oct 7 to 16 at Ngee Ann City Civic Plaza. For more information, visit www.singaporejewelfest.com