Stay home fun
SINGAPORE — So you've penciled in absolutely nothing on your schedule this weekend, prepared to do a Bruno Mars' The Lazy Song with plans to just kick back at home in your sweats (okay, shorts).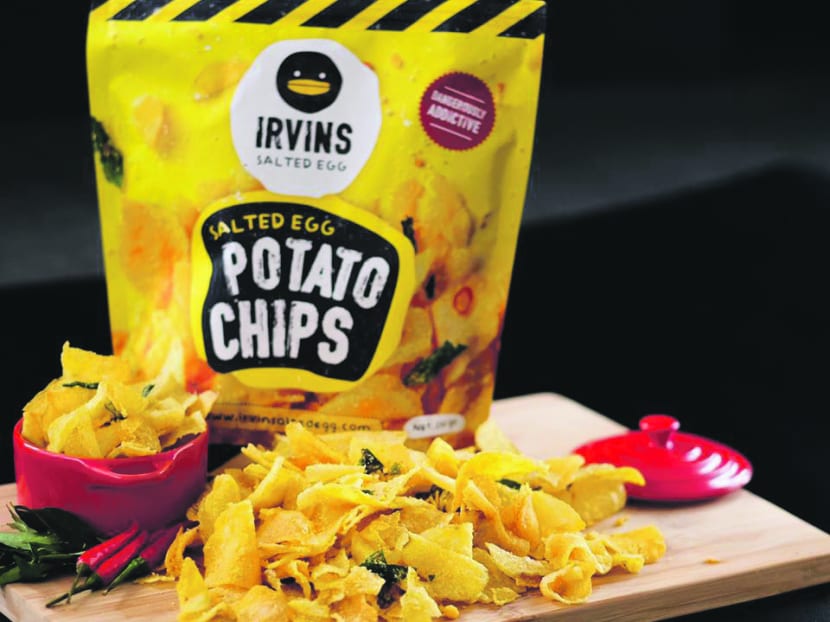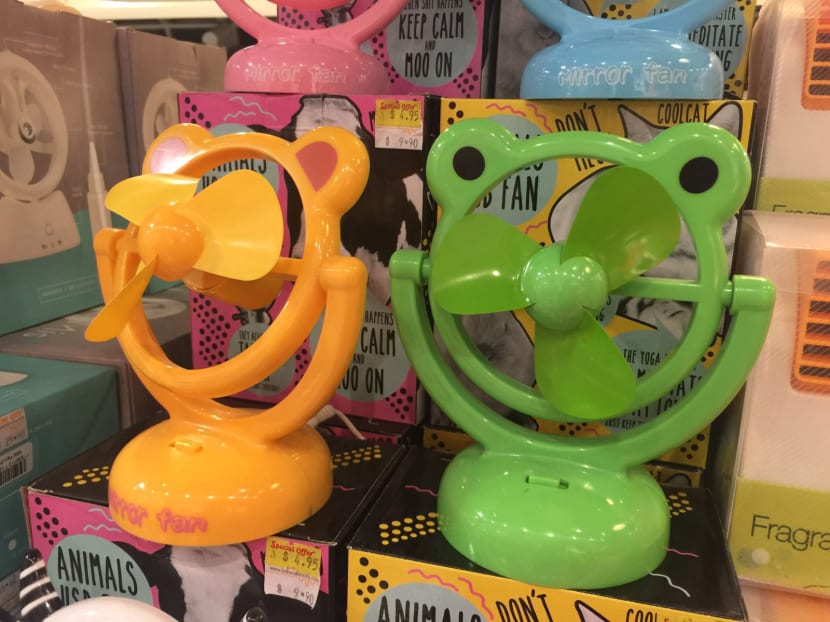 SINGAPORE — So you've penciled in absolutely nothing on your schedule this weekend, prepared to do a Bruno Mars' The Lazy Song with plans to just kick back at home in your sweats (okay, shorts).
Here are some quirky essentials you can get to make your me-time a little more exciting.
SNACK ON NOVEL CHIPS
Cheese toppings or sour cream flavours are so yesterday. These days, supermarkets are stocked with chips that come in unique, and occasionally bizarre, flavours. Take the Torres Black Truffle Potato Chips (S$6.95 at Cold Storage). This hefty bag of nibbles has the intense aroma of truffle in every bite. Or you could opt for Irvins' salted egg chips (S$16) to feed that salted egg yolk craving of yours. Pre-order is required for the salted egg chips and can be done via their website (www.irvinsaltedegg.com) or Facebook page. If you want a bit of a kick, there's wasabi chips from Treatz (S$2.80 at FairPrice), while Snackgold's Jamon Iberico Gourmet chips (S$5.90 at FairPrice) will make you pine for Spanish tapas. For the more health-conscious, there are the quinoa chips by Simply 7 (S$4.25 at Cold Storage) to snack on without feeling sinful.
QUAFF DOWN COCONUT WATER
Feeling thirsty but not willing to pack on more calories? Coconut water, a popular thirst quencher, is a great alternative to water. The clear, nutty drink has also been credited with a number of health benefits, such as aiding hydration, weight loss and digestion. Try any of the brands available in the grocery store (which boast 100 per cent coconut water), such as Vita Coco's natural coconut water (S$1.90 for 330ml at FairPrice), or UFC Refresh (S$3.60 for 1 litre at FairPrice). If you are lazy to even step out to the store, try homegrown brand Cocoloco, which repackages raw, fresh and pure coconut water into bottles and delivers them to you. A pack of six 330ml bottles costs S$ 26.96 at www.cocoloco.sg. Because it is natural, you would have to finish them in two to three days.
BREATHE IN ESSENTIAL OILS
Make your room a place of sanctuary without needing to head for the spa. Simply squeeze a few drops of essential oils into your air purifier to immediately cleanse and refresh the environment around you. Scents such as pure essential oil (Eucalpytus) by Naturale (S$22 at Novita) have a soothing and calming effect that will help take your mind off the stress at work. Or try the Lemongrass oil by Now Foods (S$12.90, at www.blissliving.sg) that ha an invigorating scent that oozes a strong citrus-like aroma. It can even ward off insects.
KEEP COOL WITH UNIQUE 
HAND-HELD FANS
With loveable contraptions that are fast coming into the market, it is no longer uncool to be standing around pointing one at your face. There are adorable animal USB fans from Action City (S$10) that come in various animal designs and colours, such as in the shape of a frog or cat. Also in stock are fans that mimic the design of a mini air cooler. Over at Lazada, you can get your hands on micro USB mini fans, which are basically small blades that can be plugged into your smartphone's USB port. The blades of the fan — although soft — can work up a nice breeze. Available for both Apple and Android phones. There are also water misting fans that comprise of fans with a mist spraying function, as well as hand-held fans which come in cute animal designs. Best part? The latter do not require any batteries — you just keep pressing its side button to wind it up. Environmentally friendly, and cute. Visit www.lazada.sg for more information.
PLAY BALL WITH YOUR FURRY PALS
Energetic creatures at heart, your dogs will want to move and run around constantly. But, there is a limit as to how long you can keep them occupied while staying indoors. Keep your little pups entertained with this product by iFetch — a nifty contraption that will automatically throw miniature tennis balls for your dog to — you've guessed it — fetch. It comes with adjustable launch distance, in case your pooch gets too tired. The iFetch product (S$210) can be found at www.goifetch-sg.com.