Get your Instagram game on point: Tips from fashion influencer Andrea Chong and photographer BFF
Fashion influencer Andrea Chong and her photographer BFF Daryl Aiden share five tips on how to get your Instagram game on point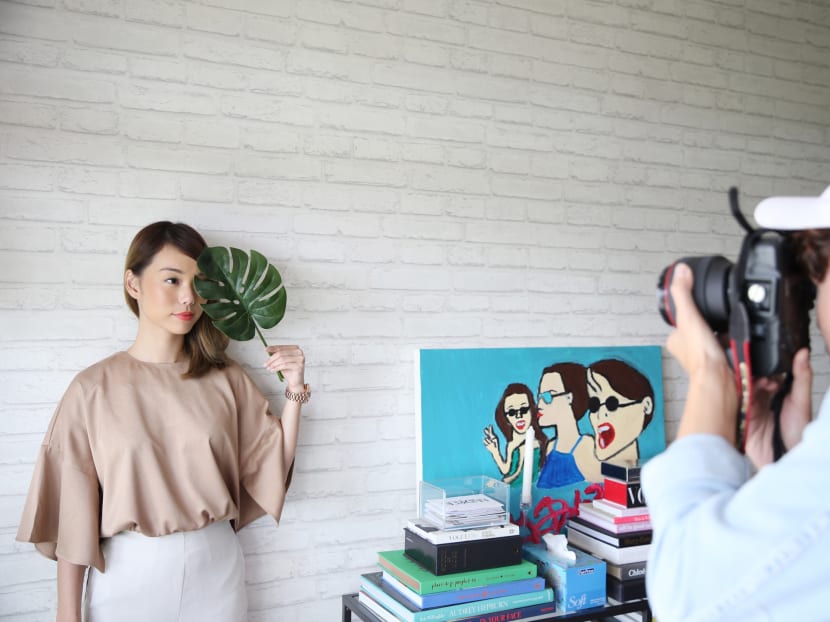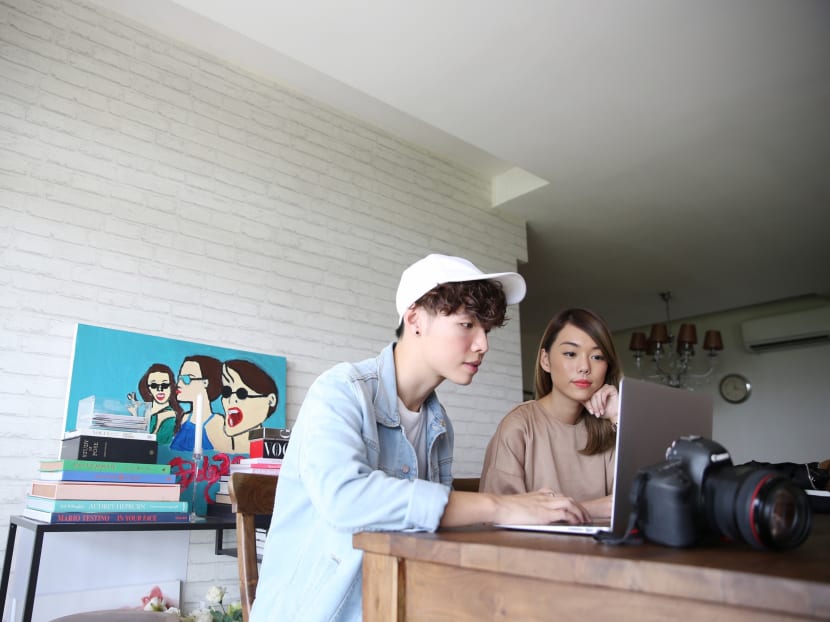 SINGAPORE — Singaporean style influencer Andrea Chong met 25-year-old photographer Daryl Aiden last year when he hired her for sponsored posts for his blogshop, and they have been good friends ever since. As her Instagram photographer, they also travel a lot together, most recently on a month-long roadtrip in Los Angeles. They spill their secrets on what takes an Instagram shot from good to great. 
Q: What kind of Instagram shots get a lot of "Likes"?
Chong: Travel shots do very well, so start travelling more! And people seem to be very into "relationship shots". It's all about goals these days, like #relationshipgoals or #couplegoals. Sadly, my boyfriend doesn't like to be in the limelight so he doesn't get featured in my feed often. Flatlays and product placements do the worst. It's helpful to know what people like to see, but it doesn't occupy my mind. I just post what I feel like. 
Q: What makes a great Instagram shot?
Aiden: I'm obsessed with lines; the lines have to be straight, not slanted. And of course, the actual content is very important. Too many people take too many food shots.
Q: What makes an attractive Instagram feed?
Chong: When people see your Instagram account for the first time, they will decide whether they want to follow you, so it has to look good as a whole. I like the feel to be very woody and earthy, with lots of reds and browns.
Aiden: All my Instagram photos are shot professionally — I don't post iPhone photos — probably because I'm a photographer and there are different expectations of me. I'm a perfectionist when it comes to 
my photos. 
Q: When is the best time to post on Instagram?
Chong: For me, it's the evenings. I guess that's when everyone gets off school and work.
Q: What is your ultimate tip on how to do OOTDs?
Chong: Just be yourself. People like things really natural and not too posey these days. Don't wear too much makeup if it isn't you. 
Aiden: You have to be very comfortable with the person taking the picture, which is why so many bloggers and Instagrammers have boyfriends or husbands who do that for them. You also need patience. We once took more than 700 shots for an OOTD photo!