The Substation's Alan Oei reverses some decisions on its revamp plans
More than three months after The Substation's artistic director Alan Oei announced his grand plans to develop the 25-year-old iconic arts centre, it seems he has backtracked several steps, following furious resistance and criticism from the arts community.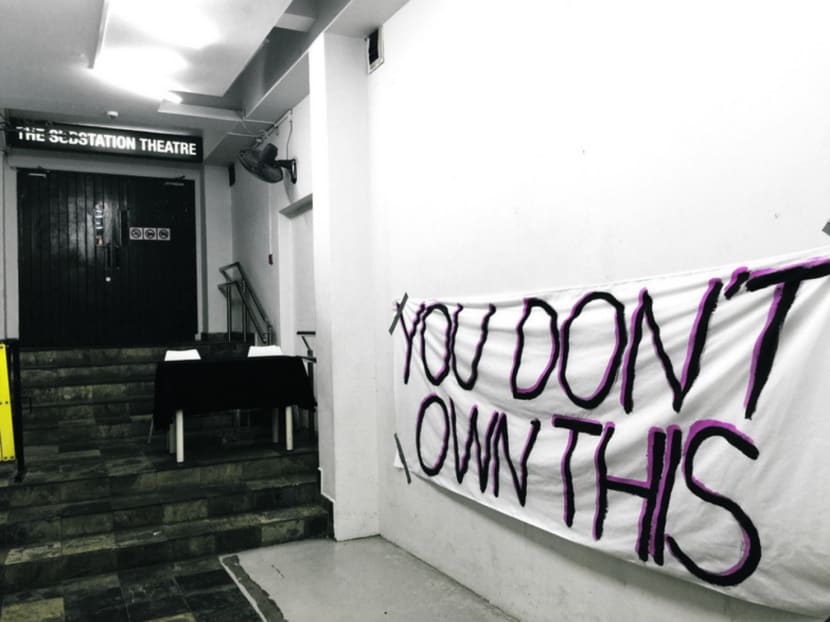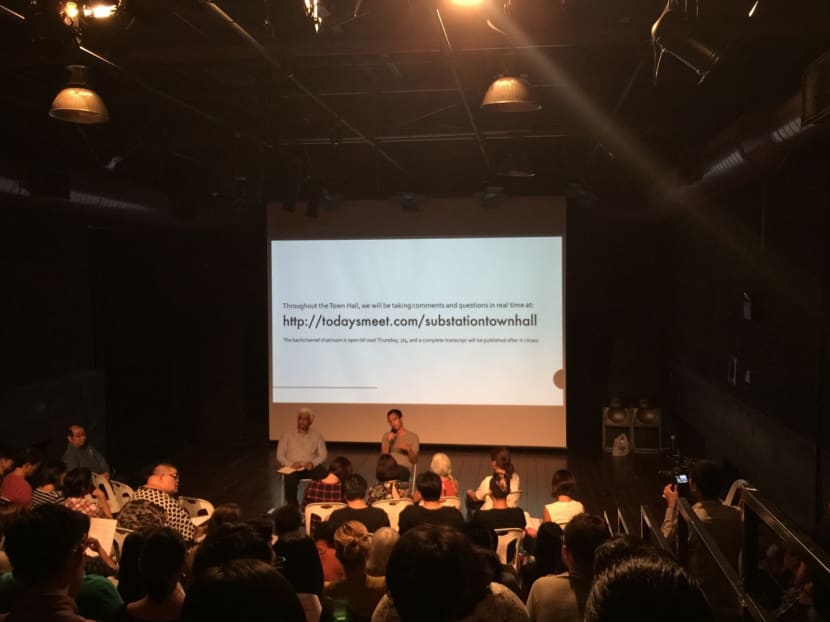 More than three months after The Substation's artistic director Alan Oei announced his grand plans to develop the 25-year-old iconic arts centre, it seems he has backtracked several steps, following furious resistance and criticism from the arts community.
He also apologised at a townhall session last week for not engaging the arts community before unveiling his changes.
Last December, Oei revealed his game plan for The Substation, which included easing out the centre's venue rental function and reshaping its programming. He wanted to position The Substation as a "research and developmental space", and embark on a year-long programme, which will concentrate on one big theme or idea, that will comprise small events that will lead up to a bigger one at the latter part of the year. His idea for the first theme for the year was Nostalgia.
However, Oei softened his stance after conducting a series of open meetings that started on Feb 26 with the arts community, the last of which culminated in last week's townhall session.
His vision for The Substation has not changed, said the artistic director. He still wants the centre to be a spot for artists to develop and find a space where they can have "breathing room that is not so driven by overproduction all the time". He said he also wanted the venue to be a place that the public — not just the artists — cared about.
Still, the 39-year-old acknowledged that he could have addressed the anxieties of the arts community a little better. "What we have is a lot of people fearing and worrying about what is going to be taken away from them ... Some of it I could have managed a little better. I have apologised, I'm sorry that I didn't understand that The Substation was so much about the community and not just its own wherewithal to do whatever we wanted.
"The onus was on me to go out there to talk to everybody," he said.
As such, while the plan for a year-long theme will continue, this year's theme will instead focus on the role of The Substation and "finding ways to push The Substation to some limits".
"The initial theme was chosen because Singapore was in the grip of (nostalgia) and I thought it was something worthwhile to talk about. Now, I realise that it is far more important to think about what The Substation is and what the possibilities of The Substation are," said Oei.
"It is to really open up the possibilities of what this place can be and not just take for granted that this space is good enough the way it is."
Oei also painted a possibility that his plans might fail. "Maybe we'll realise that we should just go back to the old model — maybe Alan should go away," he said.
Another major bugbear in the arts community was his plan to do away with its role as a cheap venue space for artists. However, it seems that Oei has also done a turnaround on that point: The venue rentals will remain with an "open season" for eight months a year. For the other four months, The Substation "will lock down as an entire building to run its seasonal programmes", which will revolve around the consolidation of that one year's theme, said Oei.
Nevertheless, Oei stood firm when it came to choosing which artists The Substation would highlight for its themed exhibitions. "To decide the programmes that you want to push, the artists that you want to challenge and put your money behind ... I think that is the prerogative of the artistic director."
He was, though, quick to add that he would like to maintain relationships with arts groups or artists who were not selected because they did not fit that particular year's theme. "There are still going to be venue rentals (and) we are still going to be talking to you and observing the art that you do," Oei told the artists at the townhall.
"It's just a different kind of system, where it's not necessarily about supporting the best artist of each discipline," he noted. "It's more about finding which artists in each of these disciplines can find or shape how people think about certain themes."
Plans to start a residency programme for artists and non-artists, who will be helping the centre devise events, will also remain unchanged. Oei has roped in multidisciplinary artist Loo Zihan so far, and is looking at getting a social anthropologist and others to complete his list of six artists each year.
The mood at the townhall session was expectedly tense, with many in the audience reacting angrily and pressing for more details on how Oei was going to execute his plans. Some wondered if the plans would cause artists to shape their work according to the year's theme instead of their own vision?
Oei assured that the centre's programmers would need to "follow rather than to lead"; and try to understand some of the practices artists engage in, as well as obsessions some have. "Then we find the works that can inflect or come at tangents towards the larger themes that we talk about."
Others, such as designer-illustrator Izyanti Asa'ari and Vincent Quek (The Substation's former programme manager for Moving Images — a film programme dedicated to independent and short films, which was started in 1997 and scrapped in February this year) were concerned about the limitations of Oei's team.
"There are things that you and your team can do to equip yourself the best way possible. What scares me is that you haven't recognised those limitations," Quek told Oei.
Others wondered about Oei's lack of transparency when it came to decision-making (such as when he scrapped Moving Images); and pointed out that most of Oei's programming staff had quit since he stepped in, suggesting a "crisis" within the centre.
Oei dismissed talk about such a crisis, saying the previous team left as they did not believe in the vision he and his team came up with. He added that the idea to stop Moving Images came about because he felt other film-focused spaces and initiatives had provided for the film community "better than us", although he admitted that he should have informed those concerned over his decision.
Despite the furore, Oei said he was determined to wrestle with what he described as The Substation's "problem" of remaining in stasis. That was why he went about making changes with "sudden violence", otherwise, he said, things would not move.
Unlike in the past, Oei said, people these days do not head to The Substation for their first encounter with the arts. "Somewhere, The Substation's ambitions and dreams for what art can do in Singapore have kind of faded away. We have been responding by having programmes, by supporting artists — but we are not taking charge of a bigger dream."
Oei said he hoped the venue can help artists veer away from that mindset of being "content producers on demand". "The Substation has to be one of those spaces where you can come together and ask those big, difficult cultural questions about Singapore ... to make works that matter to Singaporeans."
He added: "The public doesn't really care about The Substation. We have to find a way where The Substation can bridge that gap and people can see that our artists are important because the things they say are about the Singapore condition."