Tile me about it: Chong Wen Ge is the most unusual cafe space in Telok Ayer
SINGAPORE — When you are occupying a heritage building that was once Singapore's first Chinese school founded by pioneer Tan Kim Seng in 1849, you know you need to be something pretty special. Enter Japanese musical box collector Naoto Orui, who decided to bring the collection from his museum, Minamichita Music Box Museum in Mihama, Japan, to Singapore. (The museum in Japan has since closed)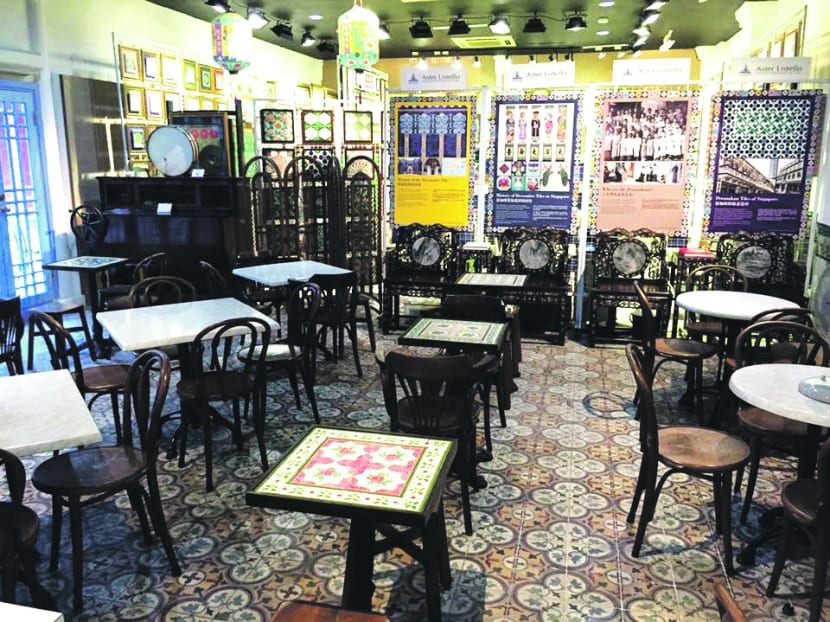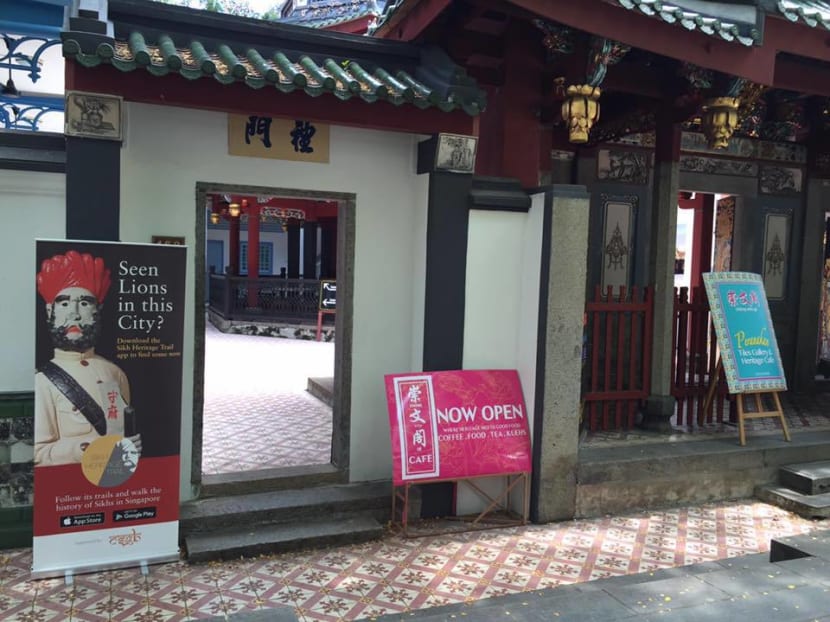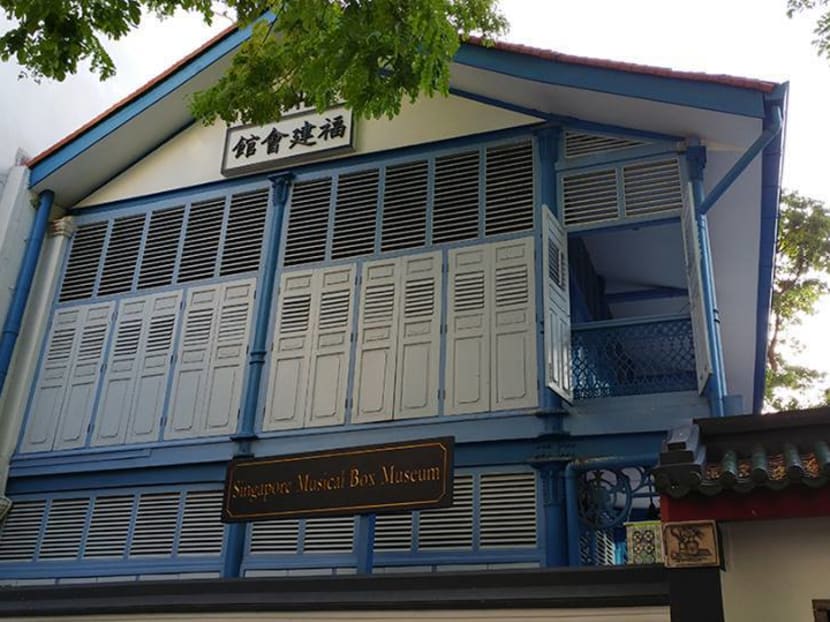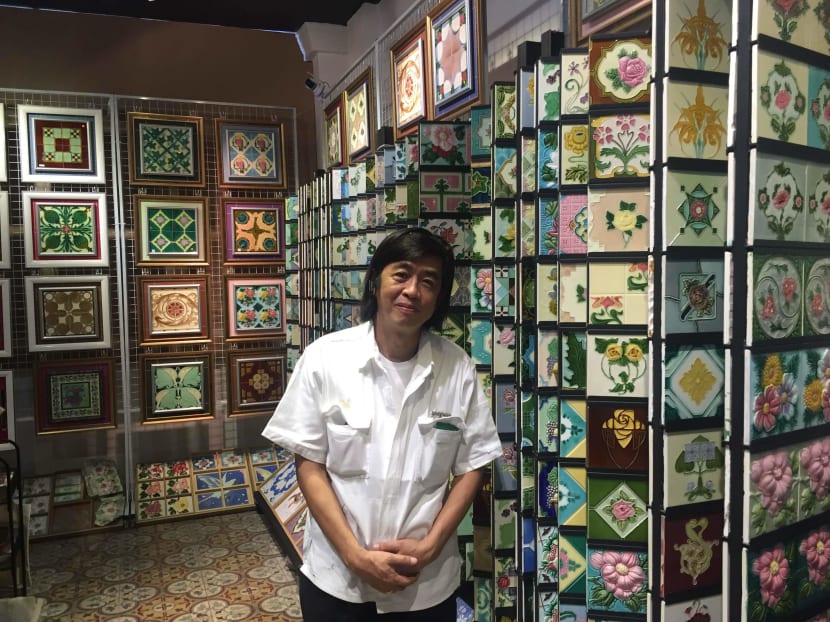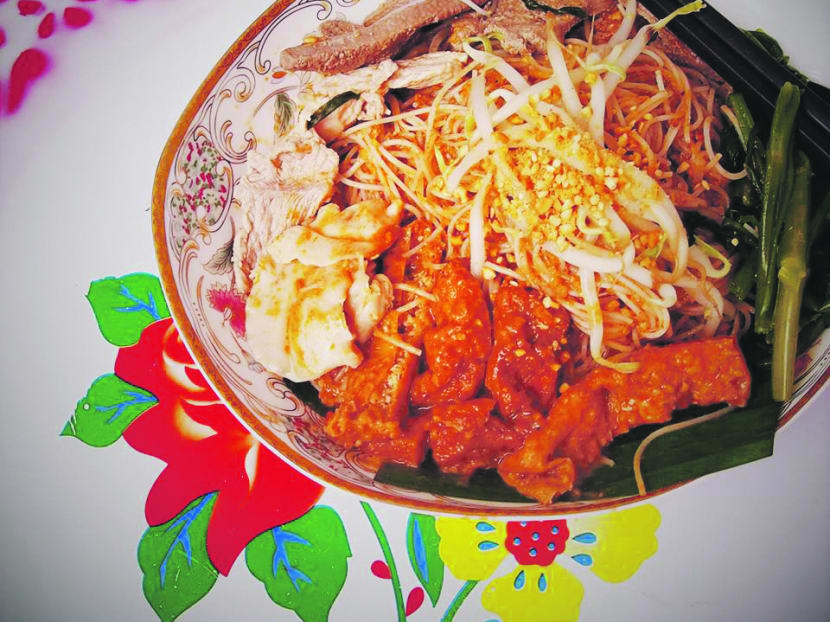 SINGAPORE — When you are occupying a heritage building that was once Singapore's first Chinese school founded by pioneer Tan Kim Seng in 1849, you know you need to be something pretty special. Enter Japanese musical box collector Naoto Orui, who decided to bring the collection from his museum, Minamichita Music Box Museum in Mihama, Japan, to Singapore. (The museum in Japan has since closed)
Orui managed to rent the Chong Wen Ge building, next to the Thian Hock Keng Temple in Telok Ayer. The building was gazetted as a national monument in 1973 and like the temple, it is owned by the Singapore Hokkien Huay Kuan, which accepted his bid as his museum ticks the right boxes in terms of heritage and education. There are detailed tours conducted about the history and evolution of musical boxes by guides at the Singapore Musical Box Museum.
According to its curator Tay Ser Yong, there has been keen interest from visitors since the space officially opened in January. "We get a lot of locals — families and senior citizens — dropping in to see," he said. "They find the musical boxes really interesting and are quite surprised that there is such a museum in Singapore."
The museum has more than 40 musical boxes from the 19th and 20th century, including one called China, which is one of the first collaboration between Britain and Singapore, and another that was very nearly taken onboard the ill-fated Titanic.
However, the museum only occupied the second level of Chong Wen Ge, with the first floor empty as Tay revealed that the ground level was reserved for a tea house due to stipulations from the Urban Renewal Authority. That is, until Peranakan tile enthusiast Victor Lim chanced upon the space three months ago.
"I thought, 'Wow, so nice!' I approached Mr Orui to talk about it and realised he was looking for a tenant to occupy it," shared Lim, who runs a business producing tiles Aster by Kyra. "But the tenant has to do something related to heritage since this was a national monument." The stars fell into place and Lim took the chance to propose a Peranakan-themed museum. To fulfill the F&B component, he roped in friends and relatives to open a Peranakan café. "I'm a free museum lah — I can't afford to pay the rent!" Lim laughed.
Chong Wen Ge cafe and the Peranakan Tiles Gallery opened in May. The Gallery stocks about 20,000 tiles — including old Peranakan tiles Lim has collected over the last 30 years from demolished shophouses in neighbourhoods such as Joo Chiat and Balestier as well as replica ones Lim's factory produces — in a 400sqf space. Meanwhile, the cafe attracts hipsters, families and a healthy weekday lunch time crowd. "I'd say business is not too bad — we are generally crowded from 11.30am to 2.30pm and on weekends, we see get-togethers by families and friends," said Grace Soh, who's currently helping her dad manage the cafe.
The café differentiates itself from the rest of the cafes in the neighbourhood with a menu focusing on Peranakan staples such as Nyonya mee siam and laksa as well as Nyonya kueh. The cafe has introduced an udon mushroom soup dish to cater to those who might want something lighter. Interestingly, diners prefer to order traditional kopi and teh instead of lattes even though western-styled coffee is offered here. "I think customers like the idea of having traditional kopi here. We've also been receiving compliments about our food as we try to keep it as authentic as possible." Soh revealed Chong Wen Ge worked with a Peranakan consultant chef — who would like to remain anonymous — to create those dishes.
Lim has recently organised Chong Wen Ge's first tile painting class on National Day at the cafe, which saw a healthy turnout, and he hopes to do more to promote the space. "I'm trying to apply for an alcohol licence for the cafe but we keep getting rejected," he lamented. "The alcohol licence will really help us in wooing tourists and locals who want to cool down with a glass of beer in the afternoon when it gets hot. About 60 to 80 tour buses stop along here every day and it would be good for them to come in for a quick drink. It's like how Chijmes has cafes providing alcoholic options, too."
He is also looking to get UNESCO to recognise Peranakan tiles as part of Singapore's intangible heritage. "Hopefully, more people will want to know about these tiles and come visit us."
168 Telok Ayer Street. Singapore 068619