Jetsetting with Beach Life's Angela Kan
SINGAPORE — There's more to a great beach than pristine waters and perfect sand, according to Angela Kan, the host of TLC's Beach Life.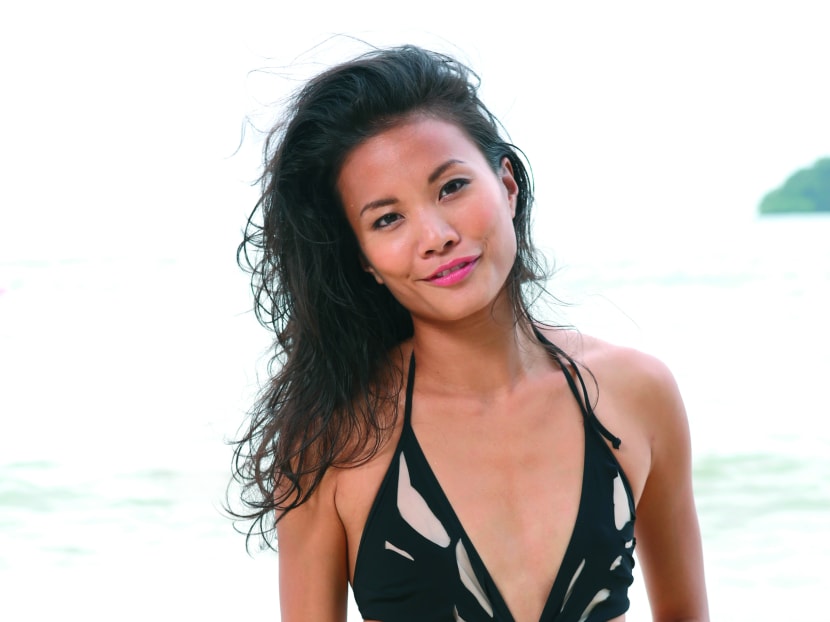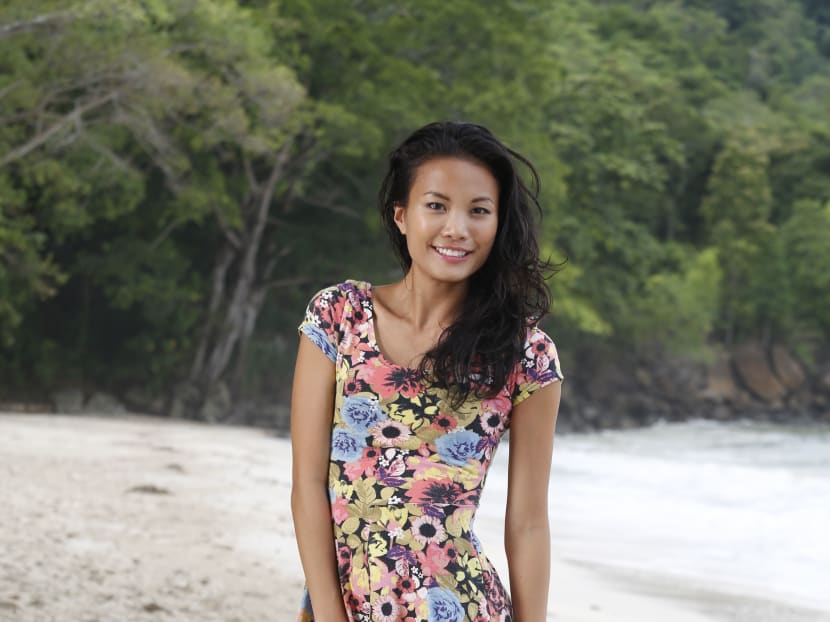 SINGAPORE — There's more to a great beach than pristine waters and perfect sand, according to Angela Kan, the host of TLC's Beach Life.
From the get-go, Kan, who is based in Hong Kong, digs deep to uncover a different side to these popular spots beyond the typical tourist pursuits. This mission has taken her from Cairns in Australia to Boracay in the Philippines.
Describing herself also as a photographer and world traveller, the vivacious and adventurous presenter said she is all about scouting the region for her favourite beaches and the most interesting personalities. As she puts it, the "beach life" is a mindset: "It's about living free."
Q: Which are your personal top three beaches and why?
A: These are my personal picks as we tried to showcase what I personally love on Beach Life: Arambol Beach in Goa, India; Turtle Island Beach in Borneo, Malaysia; and White Beach in Boracay, The Philippines. A disclaimer here: my "top three" are always shifting, ask me again tomorrow and these might be entirely different.
Q: What is one item that you always travel with, and why?
A: I always travel with an open mind. It's the one thing you will need most on the road. You need to be flexible!
Q: What do you enjoy about travelling?
A: What I enjoy the most about travelling is the sense that anything can happen ("anything KAN happen" is a motto of mine!). Nothing quite compares to that sense of freedom. Actually, it's a state of mind, this freedom, but we tend to be able to reach it easier when we're on the road, beginning every day anew. I get to see the world with new eyes and that child-like curiosity and sense of wonder returns: Everything seems amazing once more. I also use travel as a sort of testing ground for new experiences and alternative lifestyles, which I can later decide to integrate into my life or not. It's not so much an escape as it is a trial-and-error to see what works best for me.
Q: What is the best way to delve into a local culture to experience it?
A: The best way is to dive in, no-holds-barred, and completely immerse in it. Swim in it. Love the local culture and take on all its rituals and traditions. "Go native" for a while. Meet everyone, be open to everything, and see where the wind takes you. Be spontaneous. Wander off. Make plans only when you get there. Don't hesitate. Carpe diem.
Q: Where do you travel to for leisure?
A: Anywhere where there's sun, sand, and sea! That's like the epitome of the Beach Life - it's carefree, full of Vitamin D, and there's fun to be had. I go where I know I can share completely new experiences with friends, new and old. You meet lots of people when you travel with an open mind and embrace change. The episodes of Beach Life cover my usual stomping grounds: India, Thailand, Indonesia, The Philippines, Australia, and Malaysia. Although, as Susan Sontag said: "I haven't been everywhere yet, but it's on my list." I couldn't agree more. The entire world awaits!
Q: What was the first trip you took and where did you go?
A: My very first solo "trip" was probably when I was 12 and being the rebel I was, I didn't go as an "unaccompanied minor" on a flight that had a connection in London. My parents were set to meet me on the other end. My flight was delayed and I didn't make the second leg of the trip. While my parents were frantically searching for me, I went around London by myself visiting all the places I was curious about. I went to Trafalgar Square, took a double-decker around Oxford Circus, and ended up at a musical at West End, having scored some cheap-as-chips street tickets. I had the best time ever. It was my first real taste of freedom. My memories of it are crystal clear. It's that same feeling that has kept me on the road since.
Q: Which country or city that has left the greatest impression on you?
A: India has always been a dream. It's every seasoned traveller's dream because it is a full-on, immersive cultural experience for those who want a challenge and to be outside of their comfort zone. It's diving into the deep end. There's really no turning back once you've landed in India. For a photographer, everything is brimming with life. The chaos of life there makes for beautiful photographs. The stories of Mother India will capture you. Having read Midnight's Children, The God Of Small Things and Shantaram, I had to go seek out for myself this mystical, magical land. I went to Goa for the first time some 10 years ago, and I'm so happy to be able to take Beach Life there. It's where I first encountered yoga. It's incredible as I now feel like I know India that it is a little "demystified" – but the magic remains. Now, I go back to India most often to volunteer as it has become a personal cause for me, to help those in need there, where lots of people are denied basic human needs like access to clean water.
Q: What is one question you get asked most while travelling?
A: "Are you Chinese?" When you meet someone they always want to place you: Where you are from, what you do, who you are. It's understandable, although I like to respond with: "I'm a citizen of the globe" or "I'm a love vigilante" or "I'm evolving"; to which, people look at me strangely, then they ask again if I'm Chinese - which I am. But generally I just see a world without borders. This earth is our collective home. I see a world that is ever-changing, and having made a dream job come true, I can happily say I'm a love vigilante who has earned her wings.
Q: Where have you felt most welcome or most threatened?
A: I tend to think you feel welcome when you welcome new experiences: It's just what is reflected back at you when you meet people. Of course, the Thais are famous for being friendly, but really, it's what you bring into it. People are people and the more you travel the more similarities you find beneath the surface, even if they may seem exotic at the start. That said, I have travelled inland from India to Nepal alone, and as a woman, you need to be on your toes. I have basic first aid skills and have taken a course in self-defense. It's about being alert, street-smart, and just be aware of your surroundings. Buddy-up if you need to and have an "exit" plan - a phone to call for help, an escape route, or an opt-out. Follow your intuition. Try to blend in as much as you can – dress like a local and act like one too. Learn simple phrases to get by. In India, the head-shake works like a charm! I travelled through Israel a while back when it was listed as a "high conflict zone" and I had a gas mask with me the whole time. There's no need to feel threatened though, just be careful and take all the safety precautions that you need to take - and a set of long lenses!
Q: As a host of a travel show, how do you connect with the people you come in contact with?
A: As a host and, well, even just as a human being, I'm always looking for a deeper connection with people on the whole. It's very important: human beings are social animals and we crave connection. As a photographer, writer, or host you may have some tricks for people, children, and animals to warm up to you – like asking open-ended questions, body language that's non-threatening, and gifting works too. All in all, nothing works better than eye contact and a genuine intention to connect and have an exchange. A real smile also melts any distrust. Just be real.
Q: Are there any memorable encounters with people that you have met on the ground?
A: There are too many to count! But one big milestone was poi dancing (a Maori art that's popular on most beaches in South East Asia) – only it was lit up with fire! I have never fire danced before and it was epic. I almost roasted a bit of my arm (which had a thin layer of ash on it when I was done), but I never felt more present, or alive, for that matter.
Q: What is the biggest misconception people have about what you do?
A: The biggest misconception anyone can have about anyone else is that life is easier or breezier for someone else - this is simply untrue. I'm living the life I want and you can too. Filming can take its toll on me, and physically it is a demanding job – but you just have to want it enough – like I do. Everyone's own challenges in life are exactly what they require for personal growth. Each challenge presents an opportunity for evolution – to go beyond what you thought was possible for you. Go in the direction of your fear. I think it's true that people are more afraid of their success than their failures. On the other side of fear is what you want the most. It is possible. It's been difficult making it to the "other side" and living my dream life, I used to work in a cubicle, so I do know. I have loved every step of the way. It's about the journey, not the destination, as they say.
Q: What do you find most challenging and fulfilling about your job?
A: The most challenging thing is to remember I'm being filmed! I'm so in my element that sometimes I get totally absorbed into the activity and forget I've got to convey what I'm feeling on screen… like moments where I'm actually rendered speechless or I can't stop laughing. Then, I have to "check back in" and make sure I get the job done right. It's funny as the outtakes probably make for an awesome show too. (One day I shall write a tell-all under a pseudonym!)
The most fulfilling thing about shooting Beach Life is that I got to share the stories of so many people who have inspired me by the way they live – how much passion they have for their way of life. Their enthusiasm is contagious. I hope I can bring some of that joy and sunshine into your life too – through the Beach Life series. I'm smiling just thinking about it.
Beach Life airs every Monday, 7pm on TLC (StarHub TV Ch 427).