The new Generator Hostel London shows how cool hostels have become
Designer furniture by the likes of Moroso and Tom Dixon fills the lobby. There is a DJ booth in the guise of a double- decker bus and guests can pick from a cafe menu with posh nosh such as Slow Roast Tomato and Caerphilly Tart with a Watercress Salad.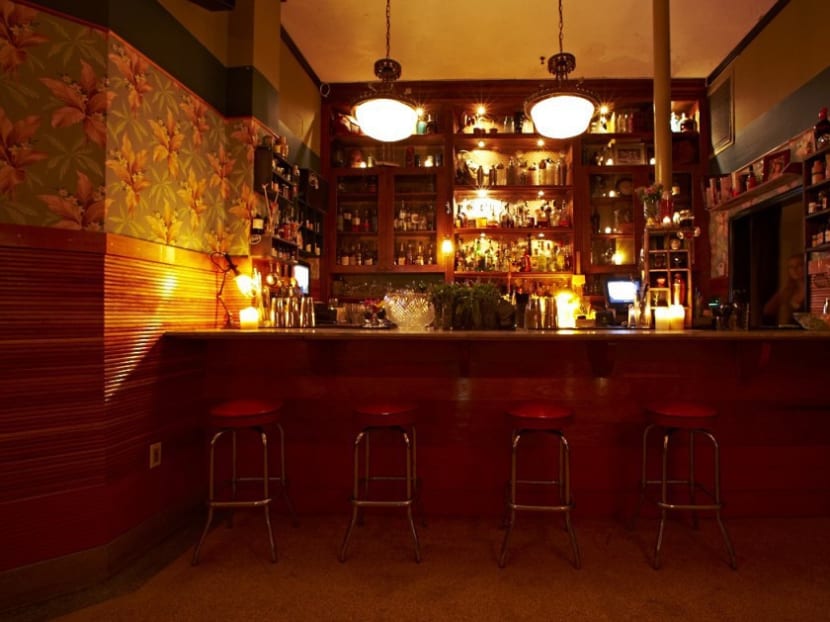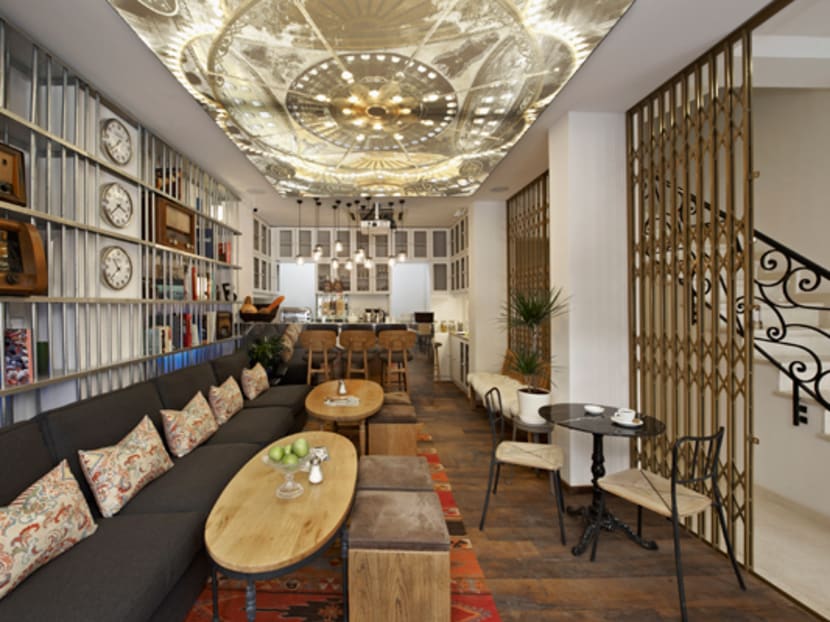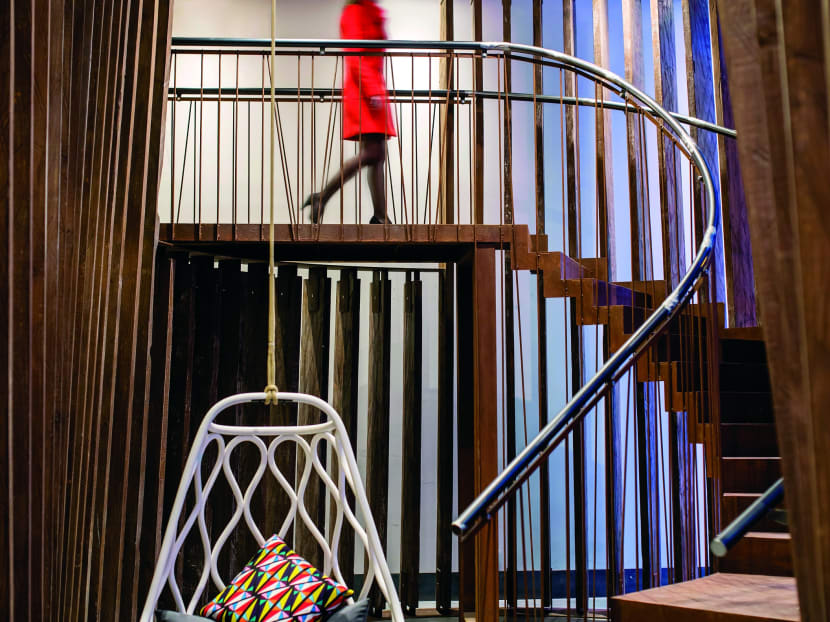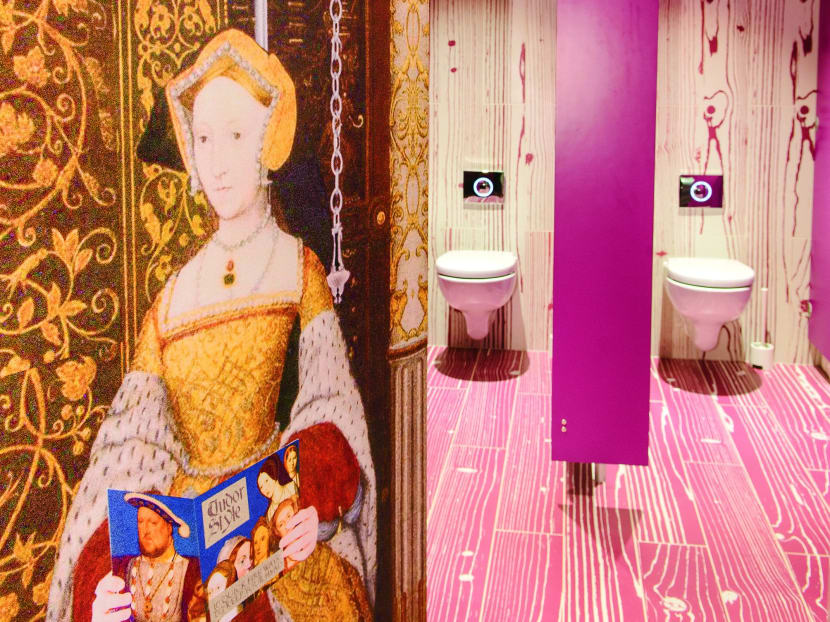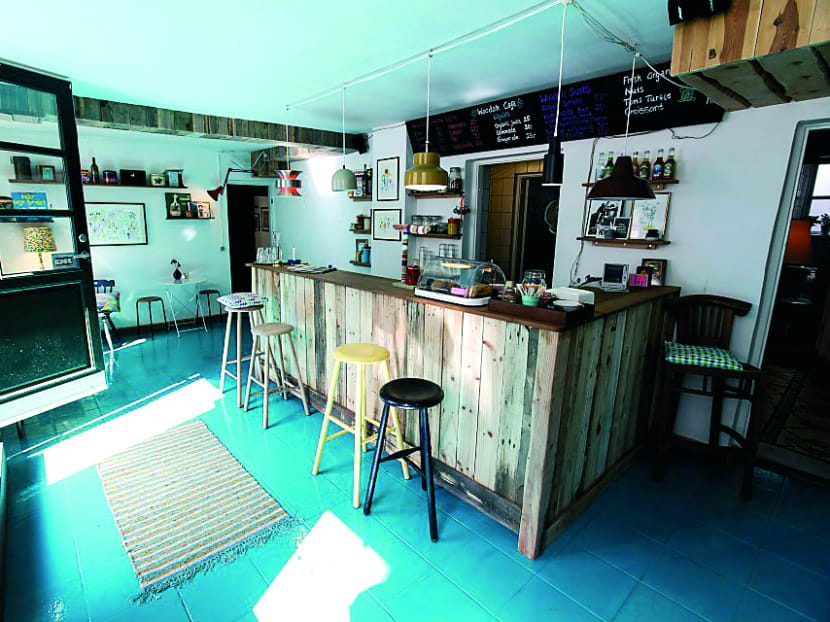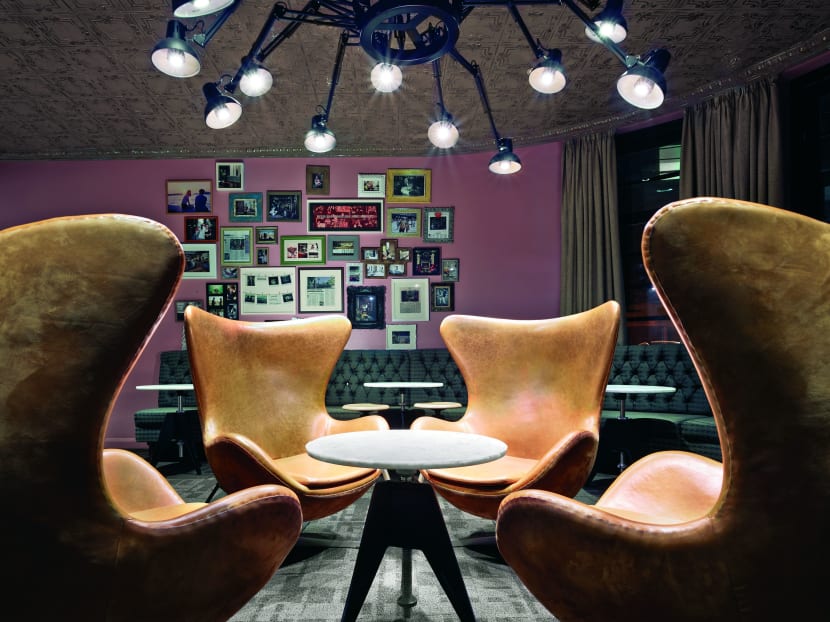 Designer furniture by the likes of Moroso and Tom Dixon fills the lobby. There is a DJ booth in the guise of a double- decker bus and guests can pick from a cafe menu with posh nosh such as Slow Roast Tomato and Caerphilly Tart with a Watercress Salad.
It may sound like some new luxe hotel, but it is actually a hostel. Generator London, to be precise, which changed the hostel game when it first began life in 1995 and re-launched two weeks ago after an £8 million (S$16.7 million) facelift.
"Generator really launched the trend of marrying stylish, hip design within the hostel market and at a scale that is global in ambition. We are really pleased to see other concepts and colleagues catch on to this approach as it further reinforces how interesting and exciting hostels can be," said Josh Wyatt, Investment Director at Patron Capital, the company which owns Generator Hostels.
Exciting is definitely the right word to describe the new generation of hostels. Ever since the first Generator and flashpacking made waves in the early Noughties as a buzzword for the independent traveller who wanted more comfort and style on the road, hostels have been getting posher.
Hostel website Hostelbookers has a collection titled Luxury Hostels; and last July, Kash Bhattacharya, the author behind the Budget Traveller website, released an e-book, The Luxury Hostels Of Europe.
These days, your hostel probably looks like an Ace, pulsates with the cool of a W and exudes the local familiarity of an Airbnb — all for a fraction of the price. Generator hit all these notes and then some: The group has gone beyond its home base and now has eight properties in Europe. Wyatt also revealed that the group is in "active negotiations" in New York City, Miami and Washington DC, and hopes to announce a partnership in Asia by the end of this year.
Executive Chairman Carl Michel said Generator has managed to stay so successful because it has retained the spirit of what it feels like to stay in a hostel — namely, the social aspect in exploring and making new friends —while at the same time, giving the experience greater sophistication, style and creativity.
Much of that has to do with its aesthetics. The look of all Generator hostels is handled by Creative Director Anwar Mekhayech, also a Partner and Chief Designer at the award-winning Toronto-based outfit, The Design Agency, which counts luxury properties like Soho House among its clients. Mekhayech enlists local designers and incorporates elements of each city into the hostel: For example, Generator Barcelona has sofas from Spanish furniture firm Sancal and a foosball table with the players clad in Real Madrid and Barcelona jerseys.
For Generator London, Mekhayech roped in local architectural firm Orbit. "The concept presents the notion of the 'city as an event', where layers of history, styles and designs are uncovered within the space. We zeroed in on the eclectic cultural, architectural, stylistic and historical mix that makes London so exciting," explained Mekhayech. So you have different floors named after British icons like Mary Poppins, Ali G and Dr Who, while bathrooms are plastered with cheeky historical murals.
Generator's philosophy is also part of its appeal. Wyatt pointed out Generator hostels emphasise "events, interesting content and a deep knowledge of the cities". The brand holds exhibitions regularly in its hostels and recently tied up with Out Here, a new web publication by film-makers and photographers, a move that not only injects vibrancy into the hotel and brand, but keeps hip, savvy travellers checking into Generators in other cities.
And in an age where travellers, including backpackers, are increasingly sophisticated and demanding, who wants to have only a clean bed and shower?
*****
Some cool hostels
#BUNK: When it has a hash-tag in its name, you know the guests of this design-centric hostel chain in Istanbul are probably younger than you. Opened in late 2012, there are two locations where you can bunk in — Beyoglu and Taksim. Get your fill of Italian espresso and Turkish coffee, or soak in the rooftop hot tub.
FREEHAND MIAMI BEACH: This two-year-old Art Deco hostel has, within its premises, the Broken Shaker bar, which was nominated for the James Beard Award. Interiors are done by Roman & Williams (the firm behind Ace New York). Other impressive features include a vegetable garden, table-tennis sessions and art classes.
LUB*D: There's no shortage of quirky accommodation in Bangkok. With two locations in Silom and Siam Square, Lub*d is known not just for its fun activities, such as a chilli eating competition and club crawls, but also its cheery modern rooms.
WOODAH HOSTEL: This Copenhagen hostel that opened in 2012 is all about making you feel nice and fuzzy with its eco-conscious slant, free daily yoga classes and focus on organic, sustainable and healthy produce. You can even volunteer here in exchange for free accommodation.