Why you should experience budget travel at least once
SINGAPORE — Who doesn't wanted to travel with all the frills of a full-service airline, staying in comfy hotels and getting all meals covered — you know, like you did when you used to travel with your parents?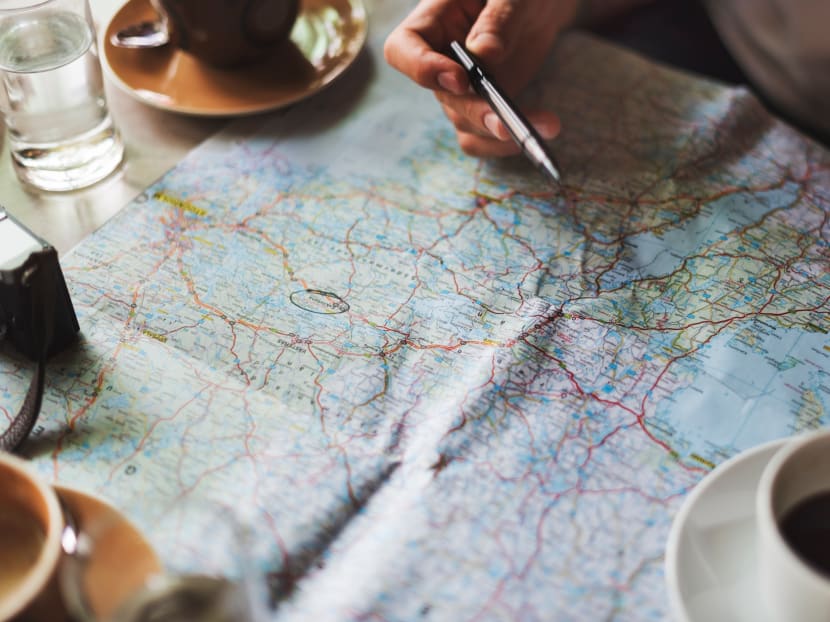 SINGAPORE — Who doesn't wanted to travel with all the frills of a full-service airline, staying in comfy hotels and getting all meals covered — you know, like you did when you used to travel with your parents?
If you're settled into your career or are #yourownboss, that's likely the way you now choose to travel too — because, you know, you're worth it.
Yet there's something to be said for exploring unknown lands and throwing yourself headlong in their "raw" culture, uncocooned by the comforts money can buy.
Travelling on a shoestring may not be much of a treat for the body, but what it offers for the spirit and soul more than makes up for that.
When done right, a budget vacation will almost certainly turn out to be one of the most memorable experiences you can ever have – no matter what age you're at. And there are more than a few other reasons to hit the road in that spunky style.
Here are some to make you seriously consider thrifty travel.
YOU'LL BECOME MORE METICULOUS. It's no easy feat planning a trip within a tight budget. This means painstakingly researching and planning months before the event to find the best deals, accommodation that's affordable yet clean and chic, and immersive activities that give you the get the most bang for your buck — or are preferably free.
You're basically the tour guide of your own trip and whether it's a success or not rests solely on your shoulders, which is why you can't afford to mess up.
To help in your planning, there are several go-to online tools everyone uses: Google (for basically anything and everything); TripAdvisor or TripZilla (for food, things to do and places to go); Agoda, Airbnb and Expedia (for offers on accommodation); and Skyscanner or any budget airline website (to compare airfares and look out for good deals on flights)
YOU'LL TRY THINGS THAT ARE OUT OF YOUR COMFORT ZONE
It's normal for us to feel vulnerable when we're visiting somewhere new for the first time. However, this doesn't mean that we can't push ourselves to participate in stuff we've never tried before.
It doesn't have to be activities that will cost you hundreds of dollars to do. It could be something as simple as waking up at 3am to trek to the top of Bali's Mount Batur for a glimpse of the sunrise (even though you're afraid of heights), trying out fried creepy crawlies from street food vendors at Yaowarat, Bangkok's famous Chinatown, or experience getting dressed as a gatekeeper in Seoul's Gyeongbokgung Palace.
YOU'LL GET A CLOSE-UP EXPERIENCE OF THE LOCAL CULTURE
Travelling on a shoestring usually leaves you more open to interaction with the locals. Just get yourself out there and be part of the crowd. Learn how to navigate the subway and talk to people for recommendations of places to go. You never know where your adventure could take you.
As author EM Forster once wrote: "It is only by going off the track that you get to know the country ... Love and understand the (people), for the people are more marvellous than the land."
There are some events in Asia where you can get a taste of the local culture. These include Krabi Town's Walking Street, a bustling night market open from Fridays to Sundays, filled with numerous street food vendors hawking affordable clothes and handmade souvenirs; or an event such as the annual Muju Firefly Festival in South Korea.
Held from August to September, there are live performances, parades and other attractions to feast your senses on, but the highlight of the festival starts after 8pm when the fireflies begin to light up the night sky.
YOU'LL BECOME MORE RESPONSIBLE
Travelling on a budget means there's no tour agency to blame for any hiccups; no concierge to recommend where you should go; and no butler service to handle your worn clothes. It's all you.
Not to mention you need to pack judiciously and make sure your hand-carry isn't heavier than 7kg if you didn't pay for extra baggage on your budget flight.
In short, you'll be forced to look after your stuff, yourself and maybe even your friends. But you'll come out of it all with a greater sense of responsibility — things that money just can't buy.
A version of this story first appeared in ELLE.sg