Is the Wah Kee Prawn Noodles Auntie the most misunderstood hawker in Singapore?
Wah Kee Big Prawn Noodles, at Pek Kio Market and Food Centre, is famous for two reasons.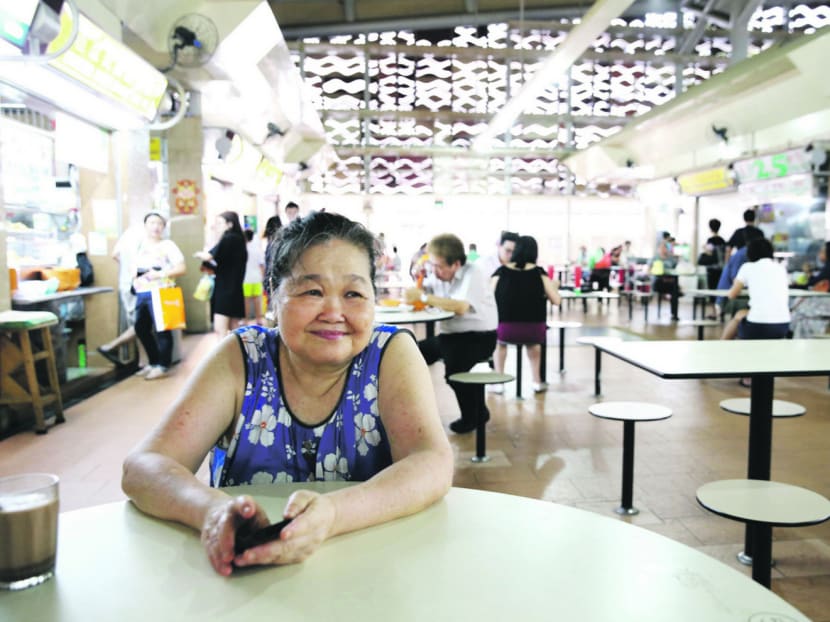 Wah Kee Big Prawn Noodles, at Pek Kio Market and Food Centre, is famous for two reasons.
The first is its signature prawn noodles, lovingly prepared with fresh, succulent prawns swimming in richly robust broth. That repute is matched only by the stall's formidable — and, some say, notorious — lady boss. Known to regular customers only as "Auntie", Tham Lay Mon is in charge of taking orders while her 75-year-old husband, Lau Fook Wah, cooks.
Here, the wait for a bowl of noodles can take up to an hour, and customers have been known to face her wrath and "bad attitude" while in the queue. She has been described as "grumpy", "curt" and called a "hawker Nazi".
If you are braving a visit, netizens have even helpfully suggested how not to get on her wrong side. You should: "Place your order, step to your left and wait quietly" and "Stay within visual range and speak only when spoken to".Apparently, she is cranky because she cares. "(For example) I tell (my customers) to move to the back because it's easy to spill a bowl of noodles," the 73-year-old said in an interview with TODAY, adding that diners have slipped or dropped boiling bowls of soup on other customers before. "I have no choice. If people think I am fierce, so be it. I am already in my 70s. They still come anyway. I try to ignore them. At the most, they won't buy my noodles."
Some of Tham's other pet peeves include husbands who ask their pregnant wives to stand in line or carry bowls of hot soup, young people who complain when she gives priority to the elderly and disabled, as well as those who try to jump the queue. Even her son, she says, is not spared from queuing when he orders prawn noodles with his friends.
Tham's frank and brusque manner does not seem to have affected business. Even though Wah Kee Big Prawn Noodles was closed when we visited last Wednesday afternoon, Tham had to stop our interview every few minutes to turn customers away.
According to Tham, some of her younger, more appreciative regulars bring her drinks and snacks, and even call her "Mom" or "Godma". Buttering her up will not get you larger or extra prawns though — we tried.
"You can say that my mother is rude, but she's also got a lot of die-hard fans," said her son, Kevin Lau. Even though Tham has her detractors online, she is also praised for being "actually very nice". And some customers even enjoy sparring with her.
"Those die-hard fans like to quarrel with my mother. That is (the way the) older generation (communicates)," Kevin said. "And when a pregnant lady is carrying a bowl of noodles, my mother will say she's not going to let her carry it. She calls out the husband out and lectures him. That is my mum's style."
Kevin has expanded the family business and recently opened the air-conditioned Wah Kee Big Prawn Noodle restaurant earlier this month at The Esplanade, and has plans to take the brand overseas.
Despite the success of the new restaurant — there is already a snaking hour-long queue for a table — Tham says she is not looking to take a break. "I can't retire, because my husband cannot retire. Once he stops, he starts feeling ill," she said. "If he likes to work, I'll work with him. We've been married for so many decades — 50 years."
She will stay at her stall at Pek Kio Market, where she remains a bastion of the surly but caring old-school hawker, willing to give you the true experience of enjoying her husband's prawn noodle dish. Just make sure you do not spill the chilli.