Where's the after-party, Singapore?
SINGAPORE — It is 11pm on a Sunday night and at Employees Only, the party is still going, and showing no signs of slowing down.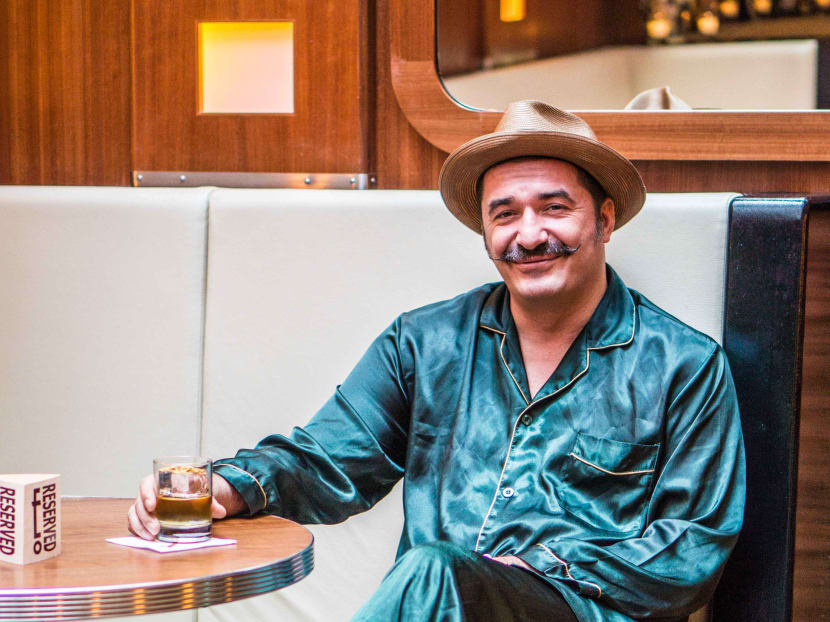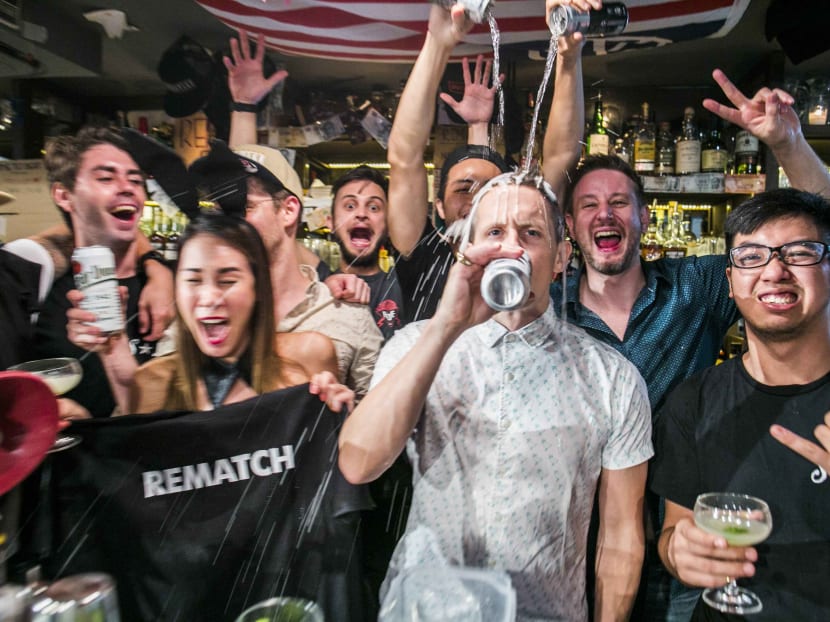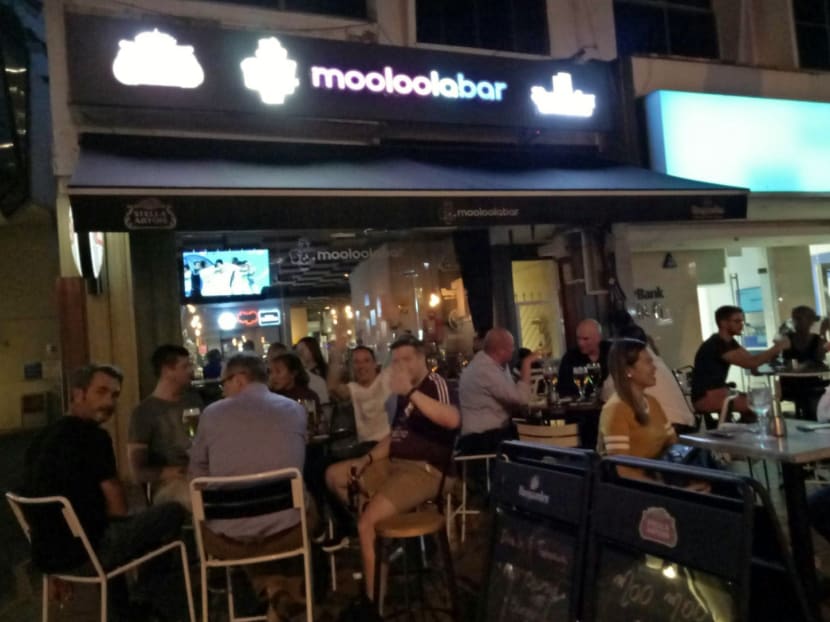 SINGAPORE — It is 11pm on a Sunday night and at Employees Only, the party is still going, and showing no signs of slowing down.
A psychic is reading tarot cards for those who want their fortunes told, and the after-dinner crowd — already a little tipsy — has decided to stay for that "one last drink", which seems to have stretched to three.
In the midst of the crowd at the Amoy Street hotspot is founder Igor Hadzismajlovic, who on Sundays is dressed in silk pyjamas and sipping on a Negroni. Or, if he is feeling particularly feisty, he might be downing a shooter, the Italian bitters drink, the Fernet Branca.
Hadzismajlovic usually sticks to his favourite corner of the bar, keeping "at least one eye" on the tables, door, service bar, kitchen and bathrooms, to make sure everything runs smoothly.
"In that sense, I guess I have never been able to enjoy the fruits of my labour in a 100 per cent care-free sense," he sighed.
Regardless, the man — who has donned pyjamas on Sundays for 10 years — knows how to make a party.
Employees Only is often packed to the brim with after-hours party-goers reluctant to head home to bed. The place stays open until 2am on Saturdays and 1am on Sundays and weekdays, and has become known for its rocking vibe since opening last June. To add to the fun, Hadzismajlovic hired the psychic to come in on Sundays, while Thursdays and Fridays sees a mentalist in residence.
The affable 44-year-old is one of the five original founders of the legendary New York West Village speakeasy of the same name, which has hosted its famous Silky Sunday parties for years.
Hadzismajlovic has even run into several regulars from New York and, of course, become friends with Singaporeans who have made the bar their new haunt.
Success has come as a surprise to Hadzismajlovic, who was born in Sarajevo. In 1973, he moved to New York on a refugee visa and supported himself by working as a dishwasher, an assistant to an air-conditioner installer, a bus boy at a Japanese restaurant, and a bathroom attendant at a Chelsea nightclub, before finally getting his break as a bar-back at Keith McNally's Pravda, once the trendiest spot in New York's SoHo.
"I knew I had a good team, a good location, a good product ... (but) I didn't expect it to be so busy right after the opening," said Hadzismajlovic of Employees Only Singapore. "The second week, we started hitting our New York numbers. I knew we would get there eventually, but not quite as quickly as we did."
LOUD, BUSY and dark

The late-night party is also the name of the game at Skinny's Lounge in Boat Quay. On weekdays, this is where off-duty chefs just hanging up their aprons, as well as others in the hospitality and restaurant industry, go for after-work drinks.
As any Anthony Bourdain fan knows, where you have the off-duty F&B crowd, you have the wildest party. According to some reviews online, it is also a great place to bring your late-night Tinder date.
Nicholas Haas, 30, the owner of Skinny's, describes his patrons as a "neat crowd".
"There's music playing, 1980s Top 40s to 1990s alt-rock and everyone is singing along to Whitney Houston or R. Kelly's Bump n' Grind," said Haas.
"We got a review on Google that said we are 'too loud, and full of drunks'. I think that is a compliment."
Haas, formerly of The Cufflink Club, opened Skinny's early last year and even on a Tuesday, it is known to be busy at 12am.
Saturdays are when it is packed. Although the bar closes at 4am, people linger until 5am — particularly since the many restaurants are shut on Sundays, so the off-duty staff from other venues can really hammer the drinks. The KTV room at Skinny's — a leftover from the building's days as a Chinese KTV lounge — is likely to be full as people mill into it to sing hits in various languages, and as many as 60 people will spill out onto the street, weaving through the crowd to get to the bar.
Haas, a former Goldman Sachs analyst who has lived in Singapore for six years, is not always there, since he is "on a health kick". But you can catch the guy — who saw several years ago that the cocktail scene "was just waiting to boom" in Singapore — hanging out at Skinny's in the earlier hours of opening.
He opened the bar, which holds around 40 people inside and 35 outside, precisely to give people like himself — those who were getting off work and did not want to be at a club, but who still wanted to hang out in a happening environment — a viable option.
He credits his team of people, who have worked at the likes of The Tippling Club, Bang Bang, 28 Hongkong Street and Pangea, with keeping the party volume firmly on full blast.
"They know just how to do that," he said. "Loud, busy and dark — they build that atmosphere really well."
NEIGHBOURHOOD GATHERING

A little further to the east, one small Katong bar has been keeping its lights on for its regulars well into the night.
Along the East Coast Road stretch, many joints close at 11pm or midnight. But Mooloolabar shuts at 1am, even on weekdays.
The vibe is chill, with outdoor seating. But late-night regulars, often locals who live around the area, know this is the place to be. The bar may shut down, but Danny Chua, 43, will not kick people out. He will move the party inside if need be, rather than do that.
Chua will often sit and drink a beer or two with his regulars. He said that two-year-old Mooloolabar is at its busiest in the late afternoon, and after a short lull period, things pick up again when the after-dinner crowd rolls in. Mooloolabar has also received many glowing online reviews from overseas guests.
"It's a chilled-out vibe. Everybody is happy, and that's what I want," 
said Chua.