Battleground Kedah: A contest between personality and party
ALOR SETAR – On a rainy Thursday afternoon last week, hundreds of residents gathered at a ceramah — a political rally — at a village in Pokok Sena, a district that is more than an hour away from Kedah's capital city.
Many made an effort to attend the rally despite the rain and muddy ground, and they did so for one reason: A chance to hear Dr Mahathir Mohamad.
ALOR SETAR – On a rainy Thursday afternoon last week, hundreds of residents gathered at a ceramah — a political rally — at a village in Pokok Sena, a district that is more than an hour away from Kedah's capital city.
Many made an effort to attend the rally despite the rain and muddy ground, and they did so for one reason: A chance to hear Dr Mahathir Mohamad, Malaysia's 92-year former prime minister turned opposition leader. In their eyes, the former leader could do no wrong, and his speech was punctuated with applause and cries of "Hidup Mahathir", or "long live Mahathir".
Among those who attended was rubber tapper Roslan Baharom, a card-carrying member of the United Malays National Organisation (Umno), the main party in Malaysia's ruling Barisan Nasional (BN) coalition. After decades of support, however, the 55-year-old is turning his back on Umno and has switched allegiance to the opposition Pakatan Harapan pact, all because of one man.
"If Dr Mahathir hadn't joined, I wouldn't have supported PH. I might have supported PAS," said Mr Roslan, referring to Parti Islam SeMalaysia (PAS).
He admits to not knowing what PH stands for, but that matters little. "I don't need to know what PH's manifesto is. I only know that Dr Mahathir can bring progress to the country," he said.
Mr Roslan's rationale mirrors that of many voters in this largely rural north-western state. To them, the Kedah-born Dr Mahathir's 22 years at the head of the country are enough to convince them that even at 92, he can steer Malaysia to progress.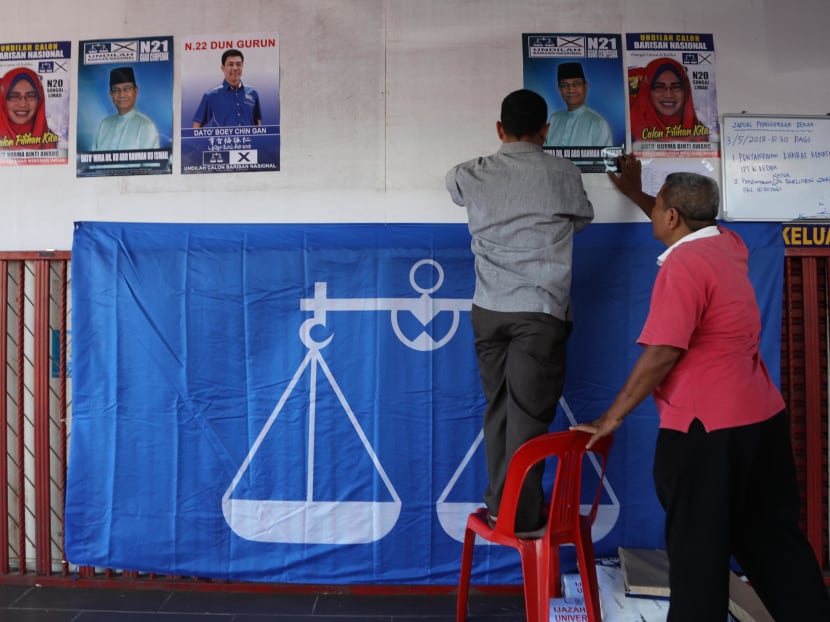 An equally large number, observers say, disagree. While they acknowledge the former PM's contributions towards Malaysia's progress, they are looking past bygone days and eager to hear what the various parties' plans for the future are.
In essence, that is what the battle for this slice of Malaysia boils down to: A contest between a personality and a party. BN is acutely aware of this, and has been touting its vision as a tactic to blunt Dr M's personal appeal to Kedahans.
Putting the former PM front and centre, analysts said, is a clear bid by PH to appeal to Malays and assuage their concerns that the opposition is led by the Chinese-dominated Democratic Action Party (DAP).
Dr Serina Abdul Rahman, a research fellow at the Iseas-Yusof Ishak Institute, said, "There are Malays who don't trust the DAP, and therefore don't trust PH. So, they're using Dr Mahathir to bring over these people to their side. And it seems like it's working."
SUPPORTING OUT OF GRATITUDE
The massive eagle statue on the tourist island of Langkawi is a must-see for visitors.
If 51-year-old chalet owner Rahani Osman had his druthers, however, the eagle would be replaced by a statue of Dr Mahathir. It is a sentiment that is common on the island, which was transformed from an outpost in the Malacca Strait to a bustling resort island that is now known as the Jewel of Kedah. "Growing up in the 1980s, this place was nothing, it wasn't bustling. I remember there were only four cars on the road. But Dr Mahathir changed all that," said Mr Rahani, who is planning to vote PH despite being a long-time supporter of Umno. "To me, Mahathir is Langkawi and Langkawi is Mahathir."
Analysts said that older constituents in Kedah – who comprise 57 per cent of the over 1.14 million population in the state – tend to be more sentimental towards the former premier as they had first-hand experience of the transformation that Malaysia underwent when he led the country.
Professor Mohd Azizuddin from Universiti Utara Malaysia has told Malaysian media that, based on his research, Dr Mahathir will win the over-60 demographic, mainly because they enjoyed the benefits of years of growth.
Political analyst Awang Azman Awang Pawi of University Malaya added that, among Malays, gratitude is important. "They cannot accept that current leaders have criticised Dr Mahathir, because he has done so much for the country," Associate Professor Awang said. "That has only strengthened their support for him."
Dr Mahathir's family also has outsized influence in Kedah - his son, Mukhriz Mahathir, served as the state's chief minister for close to three years while he was with Umno, and gained a reputation for railing against corruption. He was ousted in 2016 by members of his own party, and many believe that his criticisms of current Prime Minister Najib Razak were the catalyst for the action. He was expelled from Umno later that year.
"Voters in Kedah feel that Umno is not the party it was before, that it serves its own interests and not the people's interest," Dr Serina said. "And they remember what Dr Mahathir's Umno was like."
To be sure, Dr Mahathir is not the only reason some voters are prepared to vote for PH.
First-time voter Mohd Zaid Zakaria, 24, who is studying for his diploma, said the coalition's manifesto appeals to him. He is concerned that increasing Chinese investment is compromising the country's sovereignty, and has blamed the 6 per cent Goods and Services Tax (GST), imposed in 2015, for raising the cost of living. PH's promises to review contracts given to the Chinese and abolish the GST fit neatly with his worldview.
He added: "Having Dr Mahathir is just a bonus."
Among young voters, who form close to half of Kedah's voting population, PH's manifesto holds appeal, said analysts, as they did not experience governance under Dr Mahathir. Drinks stall vendor Mohd Hafiz Khalib, 27, who is also a first-time voter, said that while he is aware of Dr Mahathir's experience, a party's principles are the most important factor to him.
"Individuals can jump from one party to another. But principles remain," he said.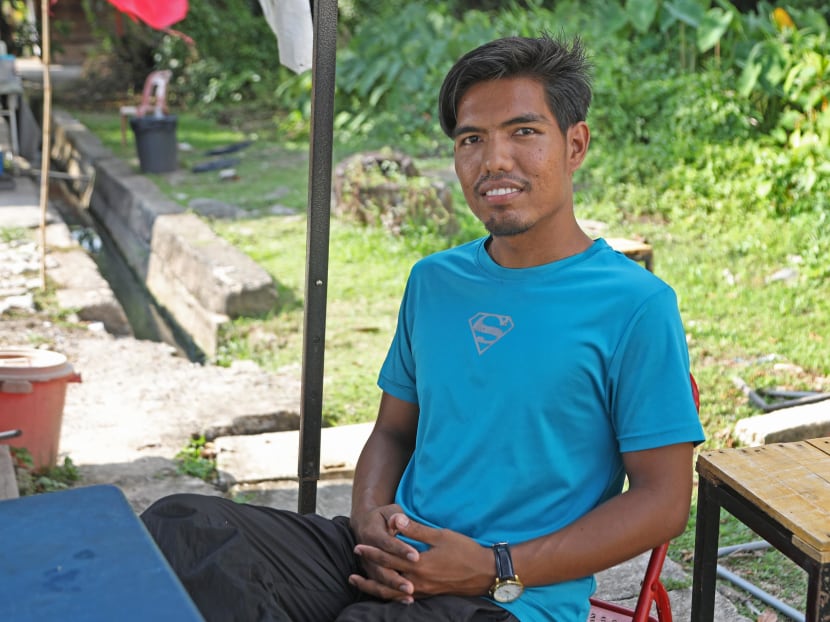 Nevertheless, a PH win is not a shoo-in. PH, BN and PAS are contesting all 15 parliamentary seats in the state, and they each have strongholds.
In constituencies such as Kubang Pasu and Pendang, for example, loyalty is divided between BN and PAS. The latter was won by PAS in 2008, but flipped to BN in the 2013 election.
Then, there are residents in Felda settlements, which are generally considered vote banks for BN because of federal aid.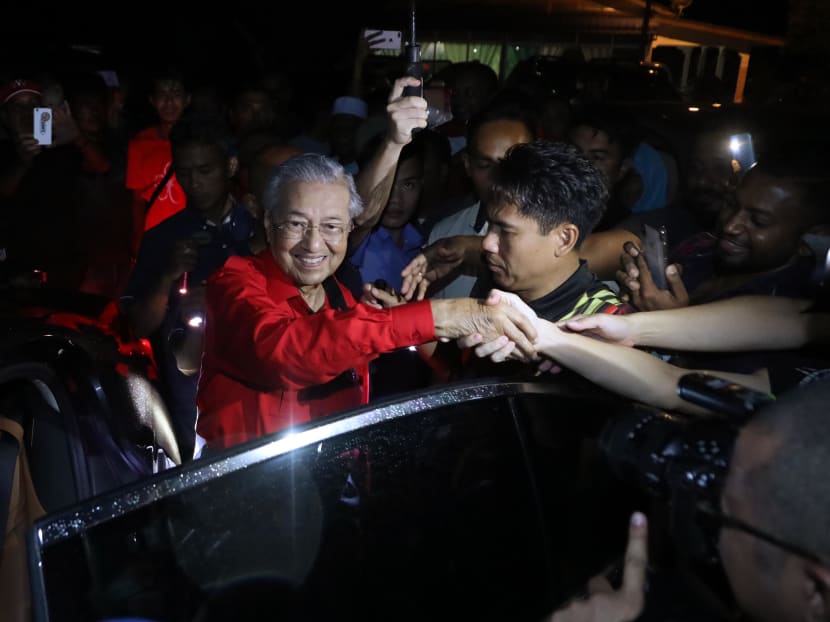 The executive director of the Penang Institute think-tank, Dr Ooi Kee Beng, said the ruling coalition's contributions to Felda settlements count for more than Dr Mahathir's legacy. "Furthermore, there isn't a high level of political participation among Felda residents, considering that they are not well educated," said Dr Ooi. "Supporting BN has been part of their culture."
Barisan Nasional leaders have been pressing the message to Kedah voters that what a party is able to bring to the table should count for more than individual appeal.
At a dinner in Langkawi on Saturday, Datuk Seri Najib said politics should be "based on the agenda for the people, the future of the country, and to bring transformation and development".
Speaking to reporters at a carnival that same day, BN's candidate for Langkawi, Ir Nawawi Ahmad, acknowledged that there are residents "who are torn between voting for an individual or party".
Mr Nawawi, the incumbent Langkawi Member of Parliament, is facing a three-cornered fight with Dr Mahathir and PAS candidate Zubir Ahmad. "If you vote based on who the candidate is, that person cannot do much alone. In addition, the opposition candidate is old, compared to BN's candidate", he said.
"So, if we want to choose an individual who can do his job, you need to choose someone who has the energy and time."
To drive home the mantra of party above personality, BN candidates in Kedah have concentrated on walkabouts and pressing the flesh, rather than rallies, said the coalition's candidate for the Jerlun parliamentary seat, Mr Othman Aziz.
This allows them to directly explain to residents the coalition's manifesto for Kedah, and BN's ability to fulfil them, Mr Othman, who is also the incumbent deputy finance minister, said.
"You can't rely on someone who just talk and then run away after the election. And then the people are left helpless," said Mr Othman, who is going up against Mr Mukhriz and PAS candidate Abdul Ghani Ahmad. "Elections are always about what the parties can offer to the people in the next five years. I don't think people should be swayed because of certain individuals."
All told, the Mahathir factor poses a real threat to BN's domination of the state - it has never been in opposition hands - and voters themselves are torn between voting for a former BN stalwart over the coalition he has turned his back on.
Housewife Rohani Majid, 63, succinctly summed up the dilemma she — and many other Kedahans — face. "Umno has done a lot for the country. So has Dr Mahathir, because his leadership made Umno great. As of now, I am still undecided."