In big blow to BN, stronghold states fall to opposition, key party leaders ousted
JOHOR BARU / ALOR SETAR — Wednesday's General Election was a crushing defeat for Prime Minister Najib Razak's Barisan Nasional (BN) in more ways than one, as many states fell to the opposition and ministers lost their seats.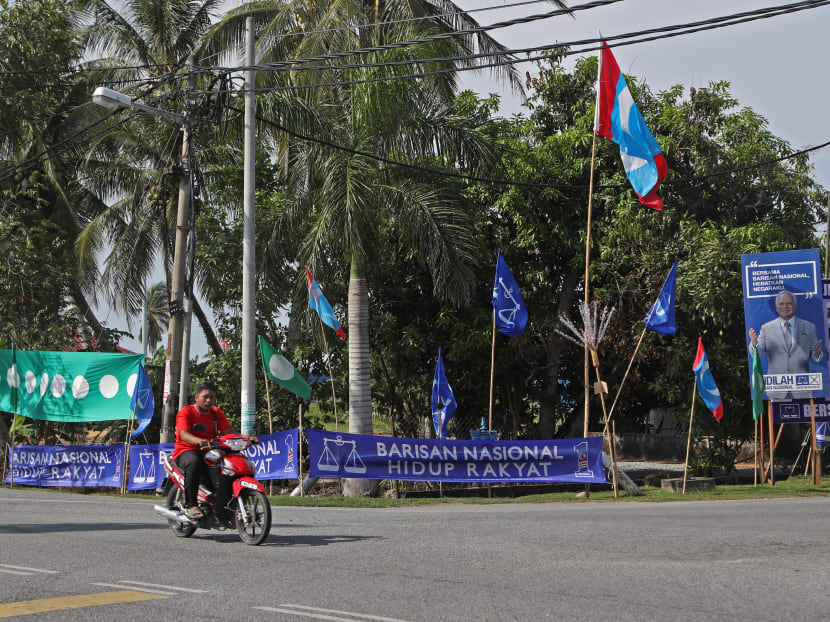 JOHOR BARU / ALOR SETAR — Wednesday's General Election was a crushing defeat for Prime Minister Najib Razak's Barisan Nasional (BN) in more ways than one, as many states fell to the opposition and ministers lost their seats.
The biggest stronghold state of Johor, symbolically important to BN as the birthplace of its leading party the United Malays National Organisation (Umno), went under opposition control for the first time since the country's independence.
Opposition alliance Pakatan Harapan (PH), helmed by former Malaysian prime minister Mahathir Mohamad, snagged 36 of the 56 state seats there.
BN won 19 seats — half the seats it clinched in the 2013 polls — and PAS prevailed in just one seat.
The big names who lost their seats in Johor included health minister S Subramaniam, who is also president of BN party Malaysian Indian Congress. He was beaten by PH's Dr Santhara Kumar Ramanaidu to the Segamat parliamentary seat.
Deputy home minister Nur Jazlan Mohamed was defeated by PH vice-president Salahuddin Ayub in the Pulai parliamentary constituency.
Johor's chief minister Khaled Nordin also lost in both the parliamentary and state seats which he contested.
Transport minister Liow Tiong Lai, who is president of the Malaysian Chinese Association (MCA) under BN, was defeated by Mr Wong Tack from PH. MCA also saw its vice-president Chua Tee Yong being unseated in the Labis parliamentary constituency in Johor.
Mr Mah Siew Keong, who helms BN component party Gerakan, lost his Teluk Intan parliamentary seat in Perak to opponent Nga Kor Ming from PH.
In Negeri Sembilan state, PH snagged 20 state seats, triumphing over BN which bagged 16 seats. This was in sharp contrast to the 2013 polls, when BN won 22 state seats and PH, 14 seats.
At an earlier PH press conference there, which was broadcast "live" on Facebook on Wednesday night, Negeri Sembilan's PH chief Aminuddin Harun called the victory a "tsunami rakyat" which had swept through the state.
Seremban residents took to the streets to celebrate PH's then-unofficial victory, waving flags as passing cars honked in jubilation. "I feel that people want a change," he told reporters.
Over in Kedah — where PH chairman Dr Mahathir contested and won the Langkawi parliamentary seat — the opposition pact prevailed with 18 state seats, but is one seat short of forming a simple majority.
Islamist opposition party Parti Islam Se-Malaysia (PAS) won 15 state seats while BN, which won the state in the 2013 polls, took just three state seats.
If BN and PAS join forces, this will result in a hung assembly. When that happens, it is up to the Sultan of Kedah to decide who becomes the state's chief minister, but traditionally, the sultan will choose a representative from the party with the most seats.
Former Kedah chief minister Mukhriz Mahathir, who contested for a seat in Jerlun under PH, said the opposition pact was "surprised more" by PAS winning more seats than they thought it could.
"Although there is a hung state assembly, it is clear that PKR (Parti Keadilan Rakyat under PH) has the right to form the state government there because it won the most seats as one party," he said.
On his father Tun Dr Mahathir, he added: "I think it's quite clear that he was a factor not only in Kedah, but for the rest of the country as well. He pulled us through, pulled us all together, all four parties, (and) to some extent, Warisan which is on the fringe of Pakatan Harapan.
"He's also a big factor in Kedah being a contestant himself in Langkawi. Being one of us, the son of Kedah, he played quite a big role in giving the people the right confidence that we're capable of forming the government not only at the state level but at the federal level."
PAS also wrested Terengganu from BN, winning 22 seats. BN, which had a narrow two-seat majority in the state assembly from the 2013 polls, retained just 10 seats on Wednesday.
Observers had said earlier that Umno's track record in Terengganu had been mixed. While the city had seen the development of various infrastructural projects, such as the Kenyir Lake free trade zone and the rebuilding of the Sultan Mizan Zainal Abidin Stadium, many residents griped about the rising cost of living owing mostly to the introduction of the Goods and Services Tax in 2015.
Assistant Professor Mohamed Nawab Mohamed Osman, coordinator of the Malaysia Programme at the S Rajaratnam School of International Studies in Singapore, had in the past week said in a TODAY commentary that the state was "competitive for the opposition parties" owing to the ruling coalition's narrow majority of two seats in the state assembly, divisions within Umno Terengganu, and the unpopularity of its chief minister Ahmad Razif Abdul Rahman.
With a number of old faces from Umno standing for election, young voters were also unable to relate to "recycled candidates" who did not understand their aspirations, he added.
Selangor, Malaysia's richest state, also saw PH emerge with an overwhelming majority, snatching 51 seats.
Other states won by PH include Malacca, Penang and Perak.