#trending: Cringey or creative? NDP segment of 'aunties' dancing to K-pop song draws mixed reviews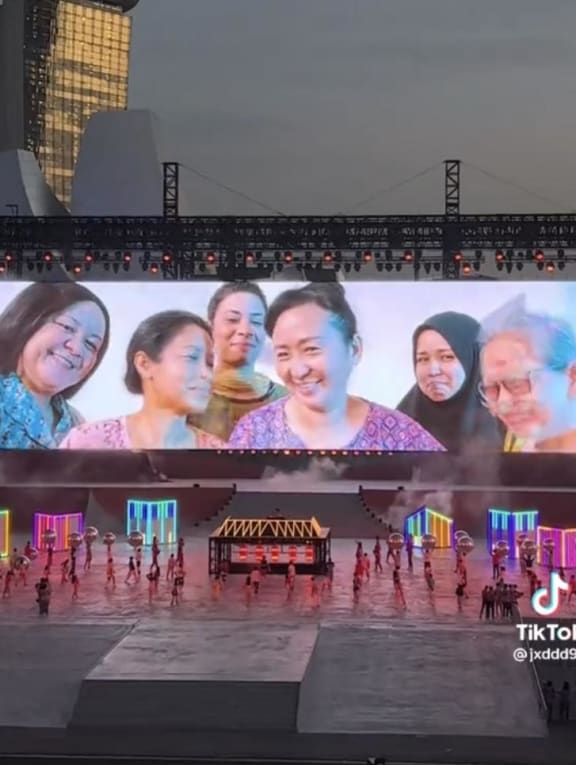 A video clip showing a group of older women dancing to a K-pop song as part of rehearsals for this year's National Day Parade (NDP) show is making the rounds on social media and getting mixed reviews from online users.
The roughly one-minute-long recording of the performance taken during one of the rehearsal shows was uploaded by TikTok user "jxddd95" on Monday (July 18). 
In just a few days, it has amassed more than 170,000 views and 10,500 likes. It has since been shared by other social media users on Facebook, Twitter and the HardwareZone forum.
The leaked video of the NDP rehearsals features six older women, known here colloquially as "aunties", crashing in on a group of younger females dancing to the song Boombayah by K-pop girl group BlackPink, at a void deck of a public housing block.
One of the women then asks the group to continue playing the song because the women "want to dance". 
The audience can be heard laughing and cheering as the aunties become transformed, wearing flashy outfits and busting out K-pop-inspired moves with much gusto.
Sharing the clip on a HardwareZone forum thread on Monday, user "JonWeak" wrote: "Wonder who thought of this. Must be a boomer. (Singapore) really no idea and must do this? It's funny but (very) CRINGE."