The love of his life
She was his closest friend, his "tower of strength", for more than three-quarters of his life — the woman who got his attention when she bested him in school, who ran their household and their law firm, and without whom he would have been hard-pressed to enter politics.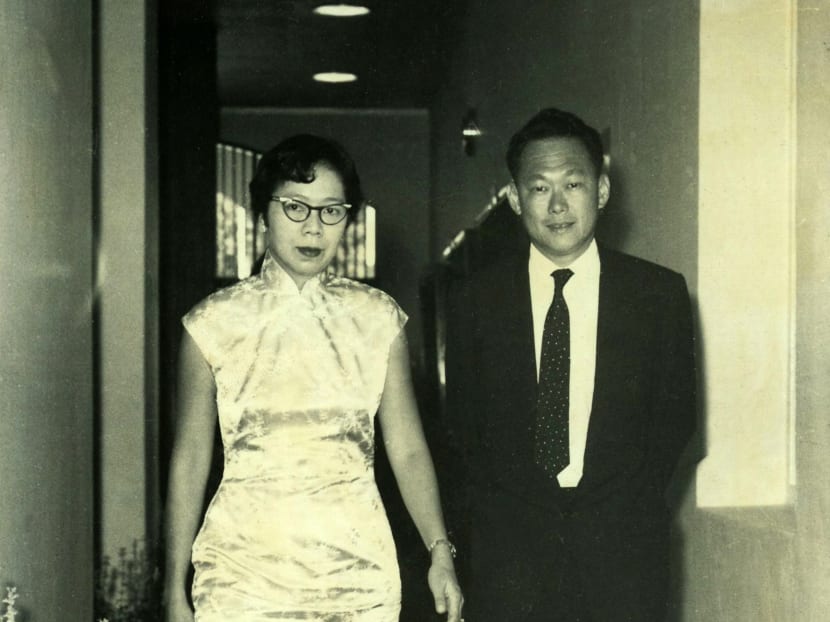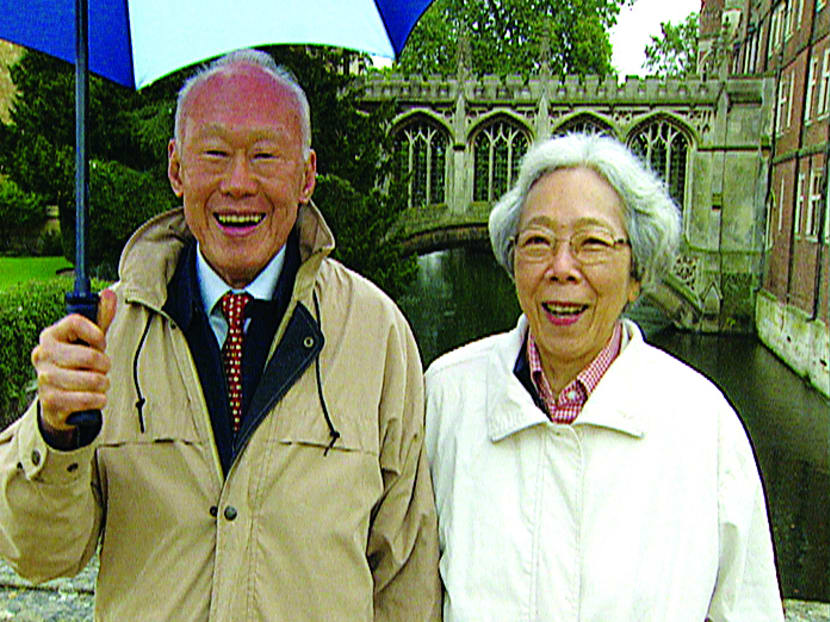 She was his closest friend, his "tower of strength", for more than three-quarters of his life — the woman who got his attention when she bested him in school, who ran their household and their law firm, and without whom he would have been hard-pressed to enter politics.
Madam Kwa Geok Choo and Mr Lee Kuan Yew were often seen as inseparable. But the Singapore public found out just how much she meant to him only when he published his memoirs in 1999 — telling all for the first time about the great love of his life and revealing an unexpected side to his unsentimental, hard-nosed public face.
At Raffles College, she had beaten him to be the top student in English and economics at the end of the first term, giving Mr Lee stiff competition for the coveted Queen's Scholarship.
When the Japanese Occupation interrupted their studies, they reconnected under different circumstances: Mr Lee and her brother-in-law ran a business making stationery glue.
With their friendship blossoming by September 1944, Mr Lee knew Mrs Lee well enough to invite her to his 21st birthday dinner, "an event not without significance" in those days.
With the end of the war, Mr Lee decided to read law in England on his family's savings. Mrs Lee, who was two-and-a-half years older than Mr Lee, said she would wait for his return.
In the months before he left in September 1946, the couple spent a lot of time together and took photographs.
Mr Lee wrote in his memoirs: "We were young and in love, anxious to record this moment of our lives ... We both hoped she would go back to Raffles College, win the Queen's Scholarship to read law and join me wherever I might be.
"She was totally committed. I sensed it. I was equally determined to keep my commitment to her."
Indeed, Mrs Lee was awarded the Queen's Scholarship the next year. However, the Colonial Office could not find her a university place for that academic year and said she would have to wait till 1948.
Mr Lee, who was studying at Cambridge's Fitzwilliam College, managed to eventually arrange a meeting with the mistress of Girton College and persuaded her to take in Mrs Lee.
She arrived in Britain in October. And two months later, during the Christmas vacation, they decided to get married at Stratford-upon-Avon. But they kept their marriage a secret as they felt her parents, her college and the scholarship authorities might not approve.
SHE WAS HIS 'INSURANCE POLICY'
Back in Singapore in August 1950, the young couple got married on Sept 30 for a second time. They started their careers doing their pupillage at Laycock & Ong and, in 1955 with Mr Lee's brother Dennis, they set up the law firm Lee & Lee.
When the People's Action Party was formed, Mrs Lee helped draft its constitution. In the 1959 general election, she even gave a speech on radio urging women to vote for the party.
One of Singapore's best conveyancing lawyers, she also in 1965 helped Law Minister Eddie Barker draft the clauses in the Separation Agreement to guarantee the water agreements with the state of Johor. And for most of Mr Lee's political career, she was his unofficial speech proofreader — indeed, since his first speech to the Malayan Forum in 1950.
But for the most part, she devoted herself to the role behind the scenes of being her husband's staunchest supporter, running both the household, especially after the birth of their first son Hsien Loong in 1952, and the law firm as Mr Lee immersed himself in politics.
Not only did her income enable him to continue in office over the years, she also put his mind at ease, Mr Lee said once, for "in case anything untoward should happen to me, she would be able to bring up my three children well".
While she was often seen by Mr Lee's side over the years at official functions and on official trips, Mr Lee said he "made a point not to discuss the formulation of policies with her, and she was scrupulous in not reading notes or faxes that were sensitive".
But he did pay attention to her uncanny gut feel for people's characters. "She would tell me whether she would trust that man or not. And often she is right," he said.
When he penned his memoirs, she would stay up with him until 4am going over the drafts, correcting, critiquing and getting him to write "clear and crisp".
FACED CRISES TOGETHER
In terms of their relationship as a couple, they did not dodge difficult personal problems, but faced them and sorted them out early on, Mr Lee said. "We gradually influenced each other's ways and habits, we adjusted and accommodated each other. We knew that we could not stay starry-eyed lovers all our lives, that life was an ever-ongoing challenge with new problems to resolve and manage."
When their younger son Hsien Yang married in 1981, Mr Lee wrote the newlyweds a letter with advice on marriage: "We have never allowed the other to feel abandoned and alone in any moment of crisis. Quite the contrary, we have faced all major crises in our lives together, sharing our fears and hopes, and our subsequent grief and exultation. These moments of crisis have bonded us closer together."
Mr Lee's brother, Mr Lee Suan Yew, described the couple as being inseparable — they had to be seated together at family dinners.
While her husband did not prefer the arts, Mrs Lee loved classical music. "And he, being very much in love with his wife, would comply and follow her to the Esplanade and listen to some concerts," Mr Lee's brother said.
Others, such as former minister George Yeo, who had the opportunity to observe the couple on overseas trips, spoke of their very special close relationship. Education Minister Heng Swee Keat recalled their bantering over Mr Lee's sweet tooth and how Mrs Lee would "with good humour keep score of the week's 'ration'".
While she sat quietly and unobtrusively, anyone who saw them would know "how much strength her presence gave her husband" at official events.
HER STROKE AND HIS TOUGHEST MOMENTS
In October 2003, Mrs Lee suffered a stroke while she and Mr Lee were in London. She was flown back to Singapore for an operation. As Mr Lee had already planned to have a prostate operation, they were admitted to Singapore General Hospital in adjacent rooms, with a sliding door between them so they could keep each other company.
Mrs Lee recovered, but as the stroke left her with a tendency to neglect the left side of her body, Mr Lee would sit on her left at the dining table and prompt her to eat the food on the left side of her plate. He also took care of her medication — a reversal of roles, for it was Mrs Lee who used to ensure he kept his cholesterol level under control.
They continued to travel together and Mr Lee would always choose hotels with swimming pools so she could get her exercise, which he helped her with. But in 2008, she suffered two strokes which left her unable to get out of bed, move or speak.
As her condition deteriorated, she responded almost exclusively to Mr Lee's voice. His most difficult moments came at the end of each day: She would stay awake waiting for him to return from work and he would spend an hour or more by her bedside, talking to her and reading her the news and her favourite poems and books.
His brother recalled how at family dinners, "at 10pm … he'll say, 'I'm sorry I have to leave you now' and go back home and read her favourite storybooks". Even when abroad, he would speak to her via webcam.
To fill the "empty blank spaces" now that she was unable to accompany him for meals and walks, Mr Lee kept himself occupied honing his Mandarin. To cope at night with hearing the sounds of his wife's discomfort in the next room, he took up meditation. The constant stress of her illness, he said, was harder on him than the stresses of the political arena.
"I can't break down. Life has got to go on. I try to busy myself, but from time to time in idle moments, my mind goes back to the happy days when we were up and about together," Mr Lee said.
Mr Lee's pain at his wife's death in October 2010 was evident in the words of his eulogy: "Without her, I would be a different man, with a different life. She devoted herself to me and our children. She was always there when I needed her.
"She has lived a life full of warmth and meaning. I should find solace in her 89 years of life well lived. But at this moment of the final parting, my heart is heavy with sorrow and grief."