10,000 low-income families to benefit yearly from enhanced Headstart Fund by PCF
SINGAPORE — From next year, about 10,000 low-income families will benefit annually from an enhanced version of the PAP Community Foundation (PCF) Headstart Fund.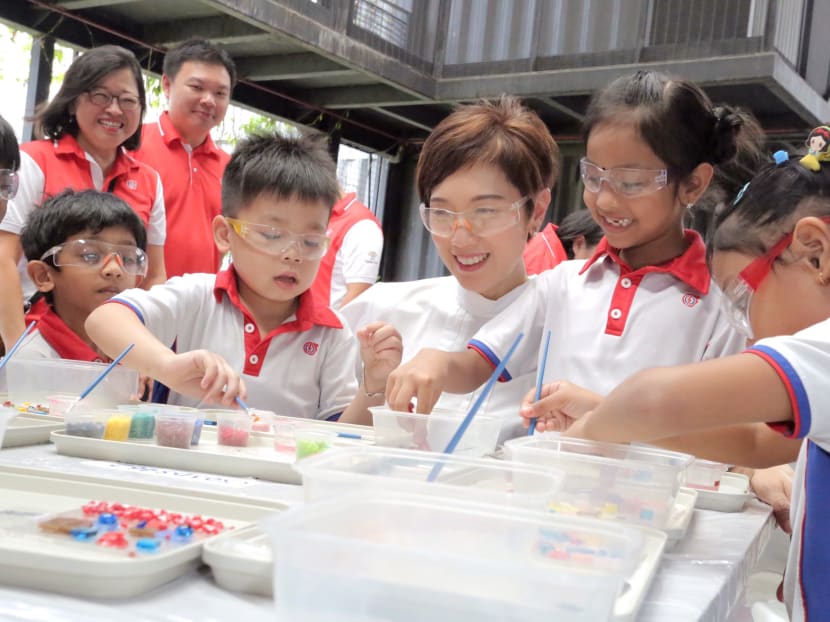 SINGAPORE — From next year, about 10,000 low-income families will benefit annually from an enhanced version of the PAP Community Foundation (PCF) Headstart Fund. 
The fund, which provides financial assistance to low-income children enrolled in PCF Sparkletots childcare centres and preschools to take part in enrichment programmes, will be extended to families with a monthly household income ceiling of S$4,500 — up from S$2,500. 
Younger children will also be able to qualify for the fund, with eligibility extended to those in infant care and Nursery 1 level. Right now, the fund is accessible to children enrolled in Nursery 2 to Kindergarten 2 levels. 
When asked what was the percentage of children from homes with a monthly household income of up to S$4,500 who are enrolled in such programmes now, PCF said that these programmes are not exclusive to children supported under the Headstart Fund, with participation rates varying depending on the activities.
In response to TODAY's query, PCF said that the number of eligible families is expected to grow by 6,000 with the enhanced eligibility criteria.
PCF Sparkletots are preschools and childcare centres run by the charity arm of the People's Action Party. It has close to 360 branches islandwide and takes in more than 40,000 students.
Speaking at a PCF Sparkletots event on Thursday (Oct 30), Manpower Minister Josephine Teo, who is also executive committee chairperson for PCF Sparkletots, said that the changes were made after a recent review of the scheme, where parents gave "very positive feedback".
The Headstart Fund, which started in 2004, helps low-income families cover their child's monthly school fees and extra preschool expenses such as uniforms and learning materials. 
Successful applicants receive S$50 a month up to a maximum of S$600 a year. To date, S$3 million have been disbursed, benefiting 6,600 families. 
With the enhanced scheme, PCF will commit S$2 million a year to the funds for the next three years. 
Parents will have to pay only about S$10 or less for full-day childcare services and S$5 or less for half-day kindergarten services after taking into account other subsidies by the Early Childhood Development Agency, which is the regulatory authority for the early childhood sector here. 
For infant care, the monthly preschool fees after government subsidies will be reduced to S$100 or lower.
Children with special needs will receive twice the amount of support they now receive under the Handstart Fund. Presently, successful applicants receive S$100 a month up to a limit of S$1,200 a year.
While fees at the various centres vary depending on their locations, a quick check with several PCF Sparkletots branches showed that on average, full-day childcare services cost around S$750 and half-day kindergarten services cost between S$150 and S$170 a month before subsidies. 
Infant care cost between S$1,300 and S$1,400 a month before subsidies.
Mr Victor Bay, the chief executive officer of PCF, said that the enhanced funding will encourage social mixing and provide opportunities for children from low-income families to engage in enrichment activities.
While he did not elaborate on how the funds would facilitate social mixing, Mr Bay said that such enrichment programmes would help children develop their soft skills and prepare them for the future.