2 men acquitted of assault as teen girl's evidence was unreliable
SINGAPORE — A district judge acquitted two men on Wednesday (April 17) of attacking a 16-year-old girl with a metal pole and confining her in a flat, saying he found her recounting of the incident to be unreliable and inconsistent.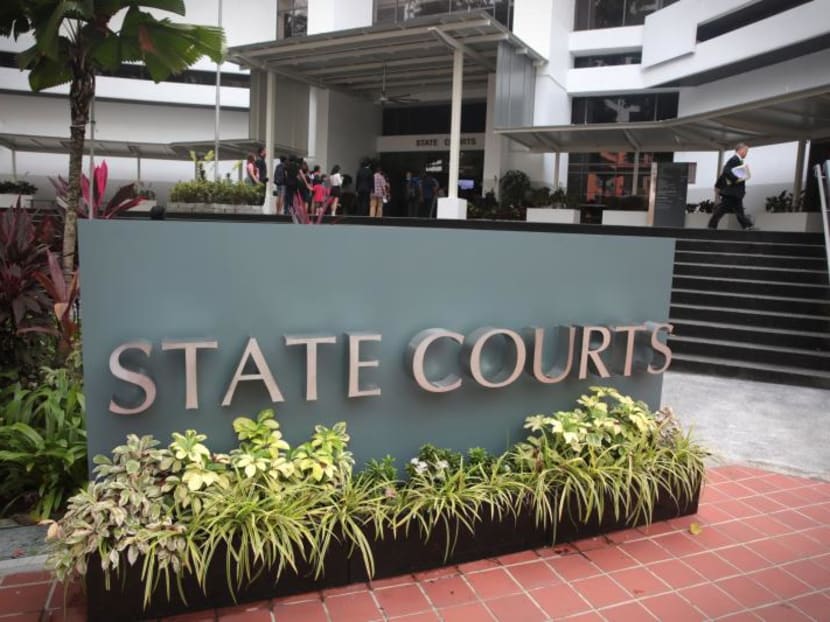 SINGAPORE — A district judge acquitted two men on Wednesday (April 17) of attacking a 16-year-old girl with a metal pole and confining her in a flat, saying he found her recounting of the incident to be unreliable and inconsistent.
The two men, Muhammad Khalis Khairi, 28, and Rushdi Rosli, 29, were cleared of two charges each, of causing grievous hurt with a deadly weapon and wrongful restraint.
Rushdi was also acquitted of causing alarm to the victim with threatening behaviour.
District Judge John Ng noted that there was no doubt the victim had been seriously hurt by the two men's co-accused, Aminnuddin Siregar Aminullah Siregar.
However, he said, her recollection of how Khalis and Rushdi allegedly inflicted further injuries on her "is highly suspect".
Aminnuddin, 32, pleaded guilty last year to similar charges, as well as two drug consumption charges. He was sentenced to 10 years' jail and 12 strokes of the cane.
On Wednesday, Rushdi — who walked out of the courtroom a free man after already serving eight months' jail for consuming drugs — told reporters: "I'm at peace now."
Unable to find employment since he was first hauled to court, the former odd-jobs labourer added that he would spend one day with his parents before searching for a job.
He was represented by Ms Sadhana Rai and Ms Soo Bei Han from the Criminal Legal Aid Scheme.
Khalis, who was unrepresented, remains in remand as he has several unrelated charges — including for drug possession — still pending.
He will appear in court again on Thursday.
WHAT HAPPENED
The attack happened about two years ago, on April 20, 2017.
The girl, who was Aminnuddin's friend, cannot be named due to a court gag order to protect her identity.
She, Aminnuddin, Khalis and Rushdi all knew each other, and the girl had had sexual relations with Aminnuddin and Khalis.
She would consume drugs, such as methamphetamine, with Aminnuddin in his flat at Telok Blangah Crescent.
At around 7pm on the day of the assault, Aminnuddin asked her to come over to his flat. There, he scolded the girl over an earlier dispute and hit her head with a 75cm-long metal pole.
In her testimony, she said she did not know what she had done wrong. Aminnuddin had also accused her of doing background checks on him.
When she tried to leave, he pulled her back into the flat, then punched, kicked and slapped her for the next hour.
Rushdi and Khalis arrived at the flat at around 11pm on Aminnuddin's request.
By that time, the girl had been unconscious for a while. She told the court that when she came to, she saw three people in the flat.
The main point of contention during the trial was whether Khalis and Rushdi joined Aminnuddin in causing more injuries to her.
The prosecution argued that all three men had confined the girl to the flat and taken turns assaulting her with the metal pole.
But the defence said that the two men only came to the flat because Aminnuddin had told them to pick the girl up. When they arrived she was already "battered beyond recognition" and behaving strangely and taking her clothes off, while Aminnuddin, high on drugs, was paranoid and aggressive and refused to allow them to leave the flat.
At one point, she locked herself in the bathroom to shout for help.
When she left the bathroom, Aminnuddin threatened to kill her with a knife and told Rushdi it was "better" to throw her away.
Rushdi was also accused of threatening to throw the victim out the kitchen window. Aminnuddin had told him they should do it, but they failed to lift her body.
The assault continued until 7am the next day. The victim was brought to the void deck and taken to the hospital, after Khalis called for an ambulance.
She suffered a spinal fracture, as well as extensive soft tissue injuries leading to kidney failure.
'SCATTERED AND INCONGRUENT DETAILS'
District Judge Ng found several reasons to question the victim's testimony.
This included a "real risk of drug-induced hallucinations", which "cast her evidence in serious doubt and provided a medical basis for her incoherent recollection".
Several drugs were found in her system, including methamphetamine and ketamine.
Another reason was the disparities between the victim's various statements to the police. She could not say for certain the number of persons who attacked her and their identities.
Meanwhile, Aminnuddin changed his statement to the police while serving his sentence.
Earlier, he had implicated Rushdi and Khalis in the attack, but later said they had only arrived after the beating was over.
District Judge Ng agreed with the defence that Aminnuddin had a clear motive to lie at the start, so as to downplay his culpability and role in the attack.
The judge also found that Aminnuddin possessed the keys to the flat, and so Khalis and Rushdi were not to blame for confining the girl.
"The scattered and incongruent details of what transpired… meant that it is totally unsafe to convict Khalis and Rushdi," District Judge Ng said.
He also praised Ms Sadhana and Ms Soo for their "invaluable efforts" in defending Rushdi, which in turn also benefited Khalis.
"This is one good example of how legal aid for an accused person, who might otherwise not have the benefit of counsel, enabled the court to arrive at a verdict which came out of a careful and proper cross-examination of the witnesses by the well-prepared counsel," the judge added.