2 weeks' jail, fine for Platinium Dogs Club owner, who cremated customer's dog and lied about it
SINGAPORE — An operator of pet hotel Platinium Dogs Club, which came under fire in late 2018 after numerous complaints of animal mistreatment, was jailed for two weeks and fined S$35,700 on Tuesday (Aug 31).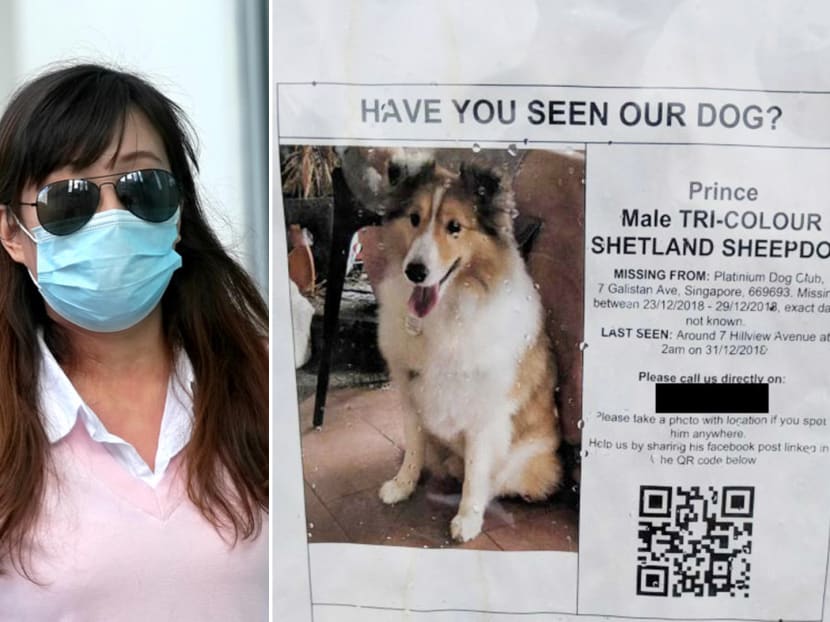 ​Numerous complaints of animal mistreatment were made against Platinium Dogs Club
A woman who owned a Shetland sheepdog thought it had gone missing
The truth was the pet hotel's owner Charlotte Liew had cremated the dog after it died under her care
Liew also failed to give another dog special kibbles, leading to the Jack Russell terrier's death
During a raid, the authorities discovered numerous dogs leashed to fixtures in unventilated rooms
SINGAPORE — An operator of pet hotel Platinium Dogs Club, which came under fire in late 2018 after numerous complaints of animal mistreatment, was jailed for two weeks and fined S$35,700 on Tuesday (Aug 31).
Charlotte Liew was also banned from running any animal-related businesses for a year.
The 33-year-old pleaded guilty to four counts of breaching her duty of care as an animal owner.
She also admitted to three charges each of obstructing justice by cremating a Shetland sheepdog's carcass, giving false information to a public servant and providing pet boarding services as an unregistered business.
Five other similar charges were taken into consideration for sentencing.
If Liew cannot pay the fine, she has to serve another 11 weeks and two days behind bars.
She ran Platinium Dogs Club out of a rented semi-detached house along Galistan Avenue, located in Bukit Panjang.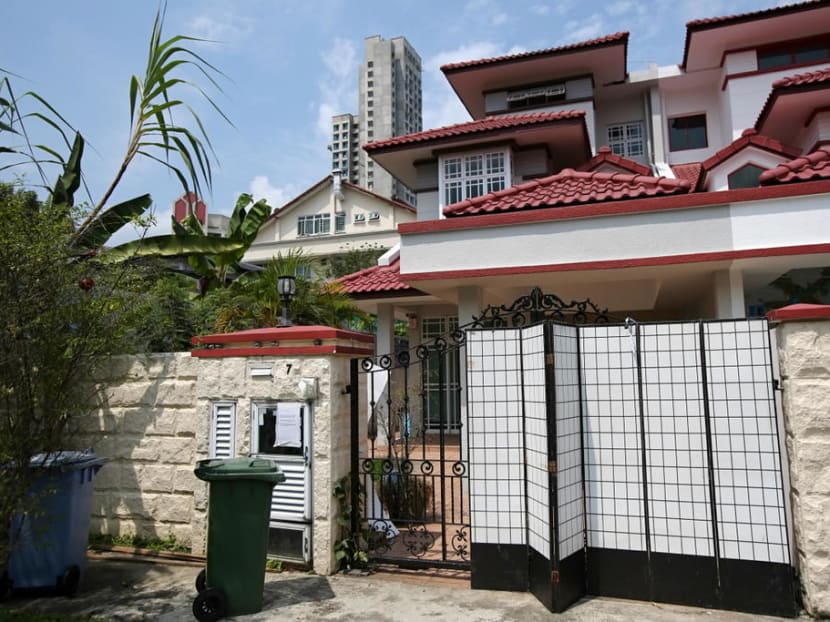 The court heard that in September 2018, the Accounting and Corporate Regulatory Authority (Acra) received a letter from someone who alleged that Platinium Dogs Club was not a registered business entity. 
The person, who was not identified in court documents, realised this after trying to seek recourse against the business in the Small Claims Tribunal.
Liew was then called up by Acra for investigations. A month later, she told her sister, Ms Charmaine Tam, to register the business.
Ms Tam submitted an application stating that Platinium Dog Club's principal place of business was along Woodlands Avenue 1, and that she was the owner. Ms Tam also lied that it began operating in Oct 31, 2018 when Liew had started running it from January the same year.
CLAIMED DOG WAS BITTEN TO DEATH
Two months later on Dec 14, 2018, Liew met Ms Mao Yanchai, the owner of a sheepdog named Prince.
Ms Mao, who was heading overseas for about a month, paid S$945 to board the seven-year-old dog in a private room at Platinium Dogs Club. She was told that staff members would be present at all times and that the facility was fully air-conditioned.
Liew only gave Ms Mao updates on her dog through video text messages on Dec 18 and 22 that year. The canine then died while under Liew's care.
Deputy Public Prosecutors (DPPs) Dillon Kok and Benedict Teong told the court: "The actual circumstances and cause of its death are unknown. The accused claimed it was bitten to death by another dog (at Platinium Dogs Club) in her absence." 
On Dec 24, Liew hired Mobile Pet Cremation under a fake name and lied that Prince's carcass was that of her 15-year-old dog named Crayon. 
On Dec 30, Liew told Ms Mao that Prince was missing, claiming that officers from the then Agri-Food and Veterinary Authority (AVA) had raided the pet hotel and taken away some unlicensed dogs. She then said that AVA officers left the premises unlocked.
The AVA's animal-related functions have since been taken over by the National Parks Board.
Ms Mao replied that Prince was licensed and asked for more information, but Liew stopped responding to her phone calls.
On Jan 2, upon her return to Singapore, the dog owner went to the premises to look for Liew.
The prosecution told the court: "She implored the accused to reveal Prince's whereabouts (and) even got down on her knees. The accused completely ignored (her) pleas. 
"Not knowing that Prince had in fact died, Ms Mao and some other members of the public organised search parties to look for the dog."
JACK RUSSELL TERRIER DEATH
On Dec 20, 2018, Liew took in two pet dogs from a Ms Png Lee Kun.
Ms Png told her that one of them, a 14-year-old Jack Russell terrier named QQ, needed to eat a type of special low-fat kibble because it had acute pancreatitis, but Liew did not ensure QQ abided by the diet. 
In one video update she sent Ms Png, QQ was seen lying down and unresponsive. It also looked thinner than usual and had abrasions on its inner thighs, as well as faeces and urine on its body.
Upon Ms Png's request, Liew took QQ to a veterinary clinic and left immediately after dropping off the dog. It died a few hours later, with a post-mortem examination revealing that it had suffered from acute renal failure.
Ms Png said that the special kibbles were eventually returned to her untouched.
DOG ESCAPED BUT LIEW GAVE UP
AVA officers visited the premises of the pet hotel on Dec 27 and 29, but no one answered. It then sought the permission and help of the landlord to enter, and discovered 12 dogs and a rabbit there.
Some of the animals were leashed to fixtures while others roamed freely. Urine and faeces littered the pet hotel's three floors.
During the raid, officers found two dogs in a closed room with no ventilation.
One of them, a white husky, was panting and lapped up a large amount of water provided by AVA officers. It was also on a short leash and could not move much.
Three other dogs, including an Australian shepherd, were found leashed to various fixtures in another room, under similar circumstances.
On Dec 30, a dog named Texas escaped the premises when Liew opened the gate. Liew gave up and drove away, but a neighbour who witnessed this went to search for the canine and managed to coax it into her home.
Liew was arrested on Jan 6, 2019. Upon questioning about Prince and the cremation, she lied to police officers that it was her own dog Crayon, a mixed chihuahua, that had died and been cremated.
She also claimed that she did not know what had happened to Prince. She eventually recanted her lies in another statement to AVA the next day.
'REGRETS HOW EVENTS TRANSPIRED'
Liew's lawyer, Mr Tang Shangwei from WongPartnership, said in mitigation that his client was very remorseful and "regrets how events transpired".
"As a show and demonstration of her remorse, she agreed to plead guilty at the pre-trial stage. With the benefit of hindsight, she certainly would have done differently if given a chance."
The lawyer argued that she did not intend to subject the animals to suffering, and had left the dogs unattended in the closed rooms for a short period while returning other dogs to their owners.
Liew also did not know QQ's medical history at the time of its boarding, Mr Tang said.
For her offences under the Animal and Birds Act, Liew could have been jailed for up to two years or fined up to S$40,000, or both.