23 years' jail for man who raped, sexually assaulted daughter after feng shui master's prediction
SINGAPORE — A feng shui master had told him to have sex with a virgin by the end of 2018 to prevent a life-threatening mishap.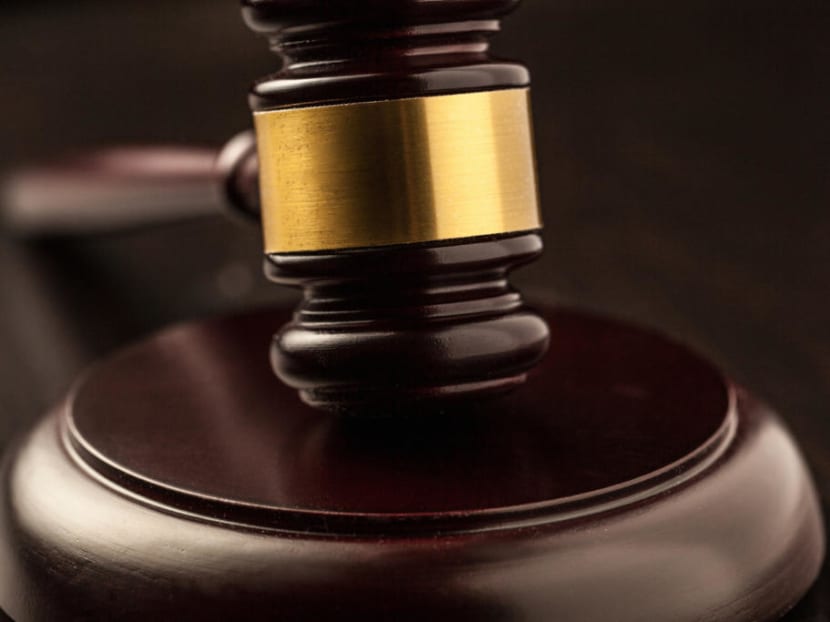 The man, then 47, repeatedly molested and sexually abused his younger daughter in 2018
He claimed he did so after a fengshui master advised him to have sex with a virgin to prevent a life-threatening mishap
His offences only came to light when the victim's behaviour in school got worse
His lawyer said that his family is taking steps to reconcile with him and forgive him
SINGAPORE — A feng shui master had told him to have sex with a virgin by the end of 2018 to prevent a life-threatening mishap. 
So when his wife and older daughter were not home, the man sexually abused his younger daughter and told the 11-year-old to keep mum about it.
He could not explain to the court why he chose to target her, but admitted to being sexually aroused by her.
On Monday (Oct 18), the Singaporean man, who turned 50 in June, was sentenced to 23 years' jail in the High Court. He cannot be named due to a court gag order to protect the identity of his victim, now aged 14.
He pleaded guilty to one charge each of aggravated statutory rape and aggravated sexual assault by penetration. Six counts of molestation of a minor and one of possession of obscene films were taken into consideration for sentencing.
His sentence includes more jail time in lieu of caning, but Justice Pang Khang Chau did not elaborate. Offenders aged 50 or above cannot be caned under Singapore law.
BEHAVIOUR IN SCHOOL WORSENED
The court heard that the man lived with his two daughters, wife and his older brother in a four-bedroom flat in the northern region of Singapore. 
The older brother mainly kept to himself in his room.
The other family members occupied two bedrooms, with the girls sleeping with either parent in either bedroom. They occasionally all slept together in the master bedroom, with the victim often sleeping with her mother there.
In October 2018, her father developed sexual desires for her, exploiting her within the next two months when only he and she were sleeping in the master bedroom.
She avoided being with him after this and slept only with her mother or sister. 
Because of this, he found chances to target her during the day, usually on weekends when the others went grocery shopping, or during school holidays when the victim's sister was studying at the library and her mother was out of the house.
The victim typically stayed home to watch videos on her electronic devices.
On one occasion sometime between October and December 2018, when her sister and mother had gone out to get groceries, she was lying on the mattress in the master bedroom watching videos when he went in and closed the door.
He told her to undress and raped her. She told him it was painful and asked him to stop at least twice, but complied with his instructions out of fear.
Knowing his wife and other daughter would return shortly, he told her not to tell anyone and went to the toilet to get dressed. She also put her clothes back on.
He sexually assaulted her on another occasion, again when they were alone at home.
The girl did not tell her mother, who was her closest family member, because she did not want her parents to fight or divorce. She also feared that her mother would scold and blame her as her mother had previously told her not to let anyone touch her, the court heard.
The offences only came to light when her behaviour in school worsened. She was caught drinking vodka and had an electronic cigarette.
When questioned by her form teacher in Aug 2019, she broke down and said her father had touched her. The school counsellor and the Ministry of Social and Family Development were alerted.
She had repetitive thoughts of the sexual abuse during her Primary School Leaving Examinations, Deputy Public Prosecutors (DPPs) Joshua Lim and Lim Ying Min told the court.
WAS A GOOD, HARDWORKING HUSBAND: LAWYER
A psychiatrist from the Institute of Mental Health, who examined the man after he was arrested, stated that he had no mental illness and was not intellectually disabled, though he had a strong family history of intellectual disability. 
The DPPs told the court that he had been advised by a feng shui master in Malaysia in September 2018 to have sex with a virgin by the end of 2018. 
The master also offered to help him procure said sex in order to avoid tragedy from befalling him, but he could not afford 2,000 ringgit so he decided to have sex with the victim instead, the court heard.
The authorities seized his mobile phone and found five obscene videos in it.
The prosecution sought 23 years' jail, arguing that he had shown predatory behaviour and taken deliberate steps to isolate the victim.
His lawyer, Ms Audrey Koo from Populus Law Corporation, said that he dropped out of school after Primary 6 to work at construction sites and earn a living.
He was married to his wife for more than 18 years and had a "close-knit relationship" with her previously. According to the IMH report, people commented that he was a good husband and was hardworking and responsible, Ms Koo said. 
The defence counsel said he had acted "out of his usual character" and was truly remorseful, having been "deeply disturbed" by the feng shui master's predictions.
She added: "He truly… understands the way his actions have affected his familial relationship. The family has shown signs of forgiveness and continues to visit him in prison.
They're communicating with us and taking steps towards reconciliation and reparation of their relationship. He truly regrets committing the offences out of fear of the feng shui master's prediction… To this day, he can't believe he did this to his daughter."
Those convicted of statutory rape or sexual assault by penetration of a minor can jailed for up to 20 years, as well as fined or caned.