8 JCs, including Anderson and Serangoon, to merge amid falling demand for places
SINGAPORE – Eight junior colleges (JC) are set to collapse into four in 2019, in the largest school merger exercise in the past decade affecting a total of 28 schools, the Education Ministry (MOE) announced on Thursday (April 20).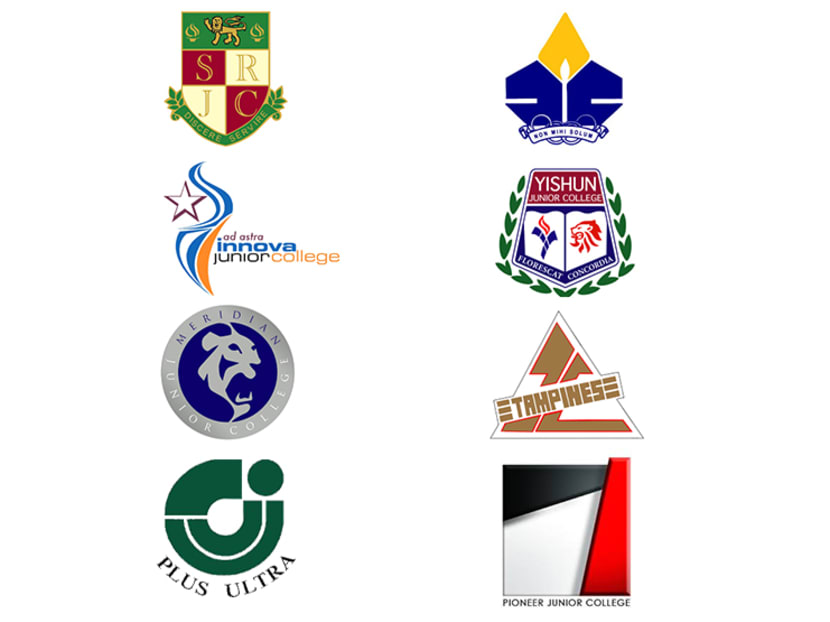 SINGAPORE — In the biggest school exercise to date, and the second announced in successive years, 28 schools - including, for the first time, junior colleges (JCs) - will be consolidated in 2019, the Ministry of Education (MOE) said Thursday (April 20).
In response to falling birth rates and shrinking cohort sizes, three pairs of secondary schools and seven pairs of primary schools will be merged, while Serangoon JC, Jurong JC, Tampines JC and Innova JC will be subsumed by Anderson JC, Pioneer JC, Meridian JC and Yishun JC, respectively.
The impending mergers of the JCs raised eyebrows among some members of the public, given that Eunoia JC opened its doors just this year, while the Government had built three JCs - including Innova JC - between 1999 and 2005.
The MOE explained that the rationale of starting Eunoia JC was not to increase capacity but to provide an Integrated Programme (IP) for students from Catholic High School, Singapore Chinese Girls' School and CHIJ Saint Nicholas Girls' School.
Starting an IP school from scratch would be less challenging than integrating the programme into existing JCs, the ministry said. As for Innova JC, which will be subsumed just 14 years after it was set up in 2005, the MOE said that there was demand for JC places back then. It noted that demand for school places could shift significantly over 15 to 20 years.
Pasir Ris-Punggol GRC Member of Parliament Zainal Sapari, who sits on the Government Parliamentary Committee for Education, likened it to the planning for Build-to-Order flats and reiterated that the decision to build additional JCs was based on information available at that time. "It's safer to err on the side of being a bit generous rather than being very precise," said Mr Zainal, adding that policymakers would not want a situation "where you try and be as accurate as possible" but end up with demand exceeding supply.
MOE said that the number of babies born each year has fallen from about 50,000 in '80s and '90s, to about 37,000 this year.
Correspondingly, demand for school places has been dropping. Enrolment in JCs is expected to decline by some 20 per cent between 2010 and 2019, from about 16,000 to about 12,800.
Currently, there are 23 schools offering a JC programme including Integrated Programme schools. All eight JCs involved in the latest merger exercise can each take in up to 800 students annually, however their enrolment numbers have fallen - one of them, in fact, has a student population size of only between 500 and 600. Without the mergers, the Year 1 intakes at some of the JCs could fall to as low as 200 or 300 in the coming years.
In light of the impending mergers, Serangoon JC, Innova JC, Tampines JC and Jurong JC will not take in any JC1 students next year.
The names of the merged JCs will be announced at the later date, said MOE. The ministry reiterated that falling cohort sizes would limit the co-curricular activities (CCAs) available at schools, as the CCAs require a minimum number of students in order for learning and participation to be meaningful. At secondary schools, declining enrolment could also affect the range of subject combinations which students can take in upper secondary level.
For instance, Siglap Secondary School - which merged with Coral Secondary School this year - was unable to continue with CCAs such as Red Cross and badminton.
Ms Liew Wei Li, MOE Deputy Director-General of Education (Schools) and Director of Schools, said: "We have thought through the various options. This is a very difficult decision, we've agonised over it. We find that we have little choice but to merge JCs in order to provide the kind of opportunities and range of choices for the students to come."
Factors taken into account in deciding the mergers include the schools' enrolment size, geographical proximity, suitability of merger partners and infrastructure capacity. For example, MOE decided that Yishun JC's campus would continue to operate as it is more accessible than Innova JC which is a "little bit too far north" - even though the latter has newer infrastructure.
In spite of the mergers, MOE said the JC route remains an attractive educational pathway, with the proportion of JC-eligible students choosing JCs as their first choice remaining stable in the last five years.