ABSD hikes: 'Concerned' foreign buyers shelving, tweaking home purchases, some mulling S'pore exit, say property agents
SINGAPORE — Her phone buzzed all morning as her foreign clients called, querying her about how the recent cooling measures will impact their plans to purchase a property here in Singapore.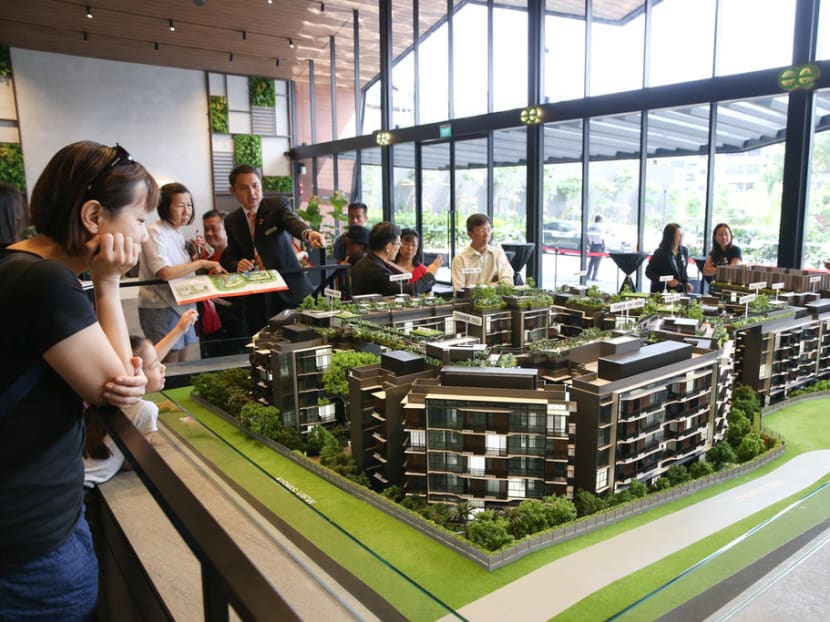 The Government's late-night announcement on hiking the Additional Buyer's Stamp Duty rates kept the phones of some real estate agents ringing
Their foreign clients were concerned about how the latest announcement will impact their plans to purchase a property in Singapore
Experts say while foreigners are one of the hardest hit by the ABSD hike, they have little impact on the overall property market
SINGAPORE — Her phone buzzed all morning as her foreign clients called, querying her about how the recent cooling measures will impact their plans to purchase a property here in Singapore. 
The questions came fast and furious: How much more would the home they were eyeing cost? How long would it take for them to profit now that their property will cost more? And would the new move make it harder for them to sell their property?
Ms Corraine Choo, a property agent of three years from PropNex, told TODAY that the sudden influx of questions from people left her barely able to catch her breath since Wednesday (April 26).
Just minutes before midnight, the Government announced additional property cooling measures involving increasing the Additional Buyer's Stamp Duty (ABSD). 
"It's not just the foreigners, even Singaporeans are worried... the news was a surprise and it was a shock that the increase in ABSD was so much," said Ms Choo. About 20 per cent of her clients are foreigners.
Foreigners would have to pay double the prevailing ABSD rates when they purchase a residential property in Singapore after it was raised from 30 per cent to 60 per cent.
Singaporeans buying their second residential property will now have to pay a 20 per cent ABSD, up from 17 per cent.
As for those buying their third and subsequent property, as well as permanent residents (PRs) getting their second home, the ABSD rate was raised from 25 per cent to 30 per cent.
ABSD hikes may not be new to real estate agents like Mr Alex Lim, 39, who has 17 years of experience. The property cooling measure, which was introduced in 2011, is used as a means to dampen demand and prevent prices from running ahead of economic fundamentals.
However, the recent announcement has his foreign clients, which make up about 30 per cent of his clients, looking at other investment avenues aside from residential homes.
Not only is this the third change to the Government's system of property cooling measures since December 2021, but it is also the highest spike in ABSD to have been announced for foreigners.
"When the news came out, they actually called me to say that (the cooling measures) are a bit harsh (since) Singapore is seen as a good place to invest," he said.
Because of this, some of his foreign clients, who mostly hail from China, Hong Kong and Taiwan, have decided to hold back on selling their only property here.
Others are owner-occupiers, who had planned to sell their residential property here to purchase and buy another property within Singapore.
Now, they have to reconsider moving out because having a place to stay is a "priority", said the ERA Realty property agent.
In response to queries, the Ministry of National Development (MND) said the measures will impact 10 per cent of buyers, based on the proportion of total private property transactions in 2022 from buyers that would have been impacted by the ABSD hike.
Of the 10 per cent, Singaporeans and PRs made up 5 percentage points, foreigners comprise 4 percentage points and entities comprise 1 percentage point, said MND.
The media has sought further statistical breakdown on the nationality of such buyers, as well as the type of property transacted, from the ministry.
Based on data from real estate firm Huttons Asia and the Urban Redevelopment Authority, the top countries where foreign buyers are from, for the first quarter of 2023, are China (297), Malaysia (156), India (109), United States (72) and Indonesia (43). US nationals or US permanent citizens are accorded the same stamp duty treatment as Singaporeans owing to the US-Singapore Free Trade Agreement.
The Government's recent hikes to property cooling measures will have a significant impact on foreign buyers and investors, as they bear the brunt of the ABSD increase, said experts following the announcement of the hikes.
Dr Tan Tee Khoon, country manager for Singapore at PropertyGuru, said: "Foreign purchasers will be deterred from buying as they are the worst hit. That said, buyers with deep pockets may still enter the market, but they will put downward pressure on asking prices.
"We may see some impact on investment purchases. Some segments, such as the smaller units and the CCR market, could see slower sales and conversions."
Historically, such cooling measures will result in sales volume dropping for about three to six months, said Ms Christine Sun, OrangeTee and Tie's senior vice-president of research and analytics. Private property price growth will likely slow, she added.
However, experts also noted that foreigners make up a small proportion of private home sales in Singapore. Hence, they foresee the adjusted ABSD as unlikely to severely impact the overall property market.
LUXURY, CENTRAL REGION PROPERTY MARKET TO SLOW
Singapore's property market has long been perceived as a stable and secure investment ground, which makes property here attractive for foreigners, said experts.
The surge in foreign interest has driven up property prices, especially in private residential real estate, said Mr Marcus Chu, chief executive officer of APAC Realty and ERA Asia Pacific.
Mr Lee Sze Teck, senior director of research at real estate firm Huttons Asia, said from a low of 3.1 per cent in the first quarter of 2022, the proportion of foreigners purchasing residential property in Singapore has increased to 6.9 per cent in the first quarter of this year.
"Huttons' agents have given feedback that the number of enquiries from foreigners is increasing (following the announcements)," said Mr Lee.
With the latest measures, experts said foreigners looking to settle in Singapore may turn towards the rental market while waiting to gain citizenship or PR status, increasing rents across the board.
They also said that mass market homes, which are mostly transacted by local single-homeowners, will not be impacted.
Mr Ismail Gafoor, chief executive officer of PropNex Realty, foresees a slowdown in the super-luxe home market, which tends to interest foreign buyers.
He added that foreigners made up 14 per cent of big-ticket home purchases over S$10 million this year, and that a majority of buyers were Singaporeans and PRs.
Experts also foresee a bigger impact on property developments in the core-central region (CCR), which tends to attract foreigners and investors.
Ms Tricia Song, head of research for Southeast Asia at real estate firm CBRE, said: "There may be more pressure on developers with CCR projects to rethink their product and pricing strategies.
"For those CCR launches which are nearing completion or ABSD deadline with unsold inventory, buyers may expect some discounts."
IMPACT ON OTHER SEGMENTS
For Mr Lim, the property agent, his clients are eyeing other types of property in Singapore for investments, such as commercial lots and shophouses.
These are not impacted by the latest cooling measure — which is why most experts foresee an uptick in demand for them in the coming months.
Mr Nicholas Mak, chief research officer at property technology company Mogul.sg, added that some may change their investment strategy by looking at other assets.
"Some investors may also invest in real estate indirectly, such as through REITs (real estate investment trusts) or securities of property developers," he said.
However, some experts warned that the latest moves could have a negative impact on Singapore's competitiveness as an investment hub.
"Some foreign investors and the super-rich may divert their wealth to other countries, especially since our currency is already very strong," pointed out Ms Sun.