A low starting salary for first job won't affect the rest of fresh grads' career, experts say
SINGAPORE — Fresh graduates need not worry that if they accept a low salary at their first job, it will have a dampening effect on their pay throughout the rest of their careers, human resource experts said.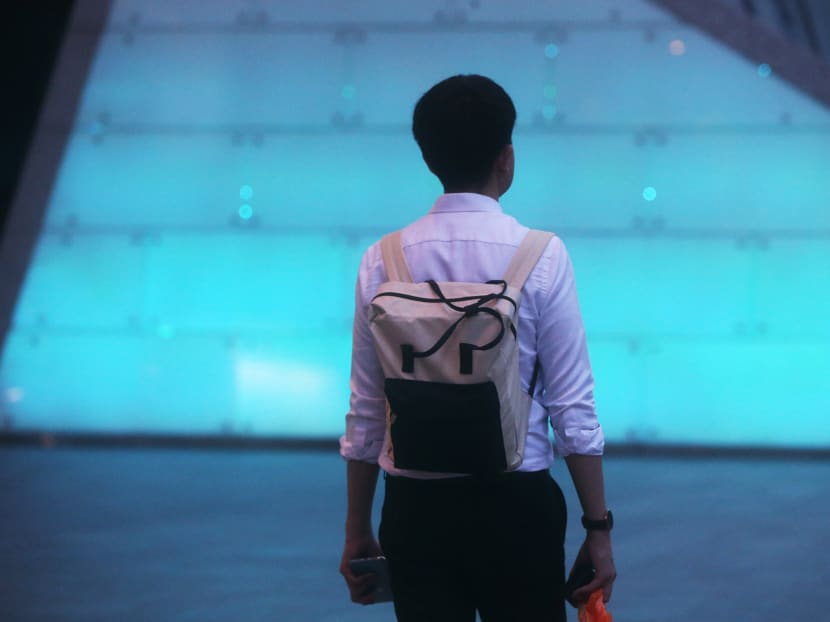 SINGAPORE — Fresh graduates need not worry that if they accept a low salary at their first job, it will have a dampening effect on their pay throughout the rest of their careers, human resource experts said.
It is more important amid the bleak job market to take up a role, even if it is voluntary or low-paying or outside one's comfort zone, than to wait for a lucrative offer, they added.
They made these points after a graduate interviewed by TODAY last week sparked an online discussion about the issue, when he revealed he had turned down a permanent job recently because of the low starting salary being offered, fearing it could adversely affect his earning power in future.
The issue of whether last-drawn salaries could affect someone's career prospects was also raised in Parliament last week, with Manpower Minister Josephine Teo saying that applicants need not declare their last-drawn salaries and that employers cannot insist that they do so. Mrs Teo added that it was "unwise" for employers to make offers on last-drawn salaries alone.
Experts who spoke to TODAY said that it is inevitable that graduates entering the job market today are likely to be offered lower starting salaries than previous cohorts, but added that this is not the only factor that will determine one's future pay.
"Employers look at experience, ability to handle stress and flexibility. Being able to adapt and work in a pandemic environment is a bonus," said Mr Erman Tan, a former president of the Singapore Human Resources Institute.
He added that graduates with lower starting salaries should take a long-term view of gaining experience now so they can make up for it in the future.
Ms Angela Kuek, the director of The Meyer Consulting Group, agreed, saying that graduates should prioritise securing employment experience over salaries as this would expand their opportunities in the long run.
"Graduates should remember that their career is a marathon and not a sprint," she added.
Several graduates interviewed by TODAY said that while salary was a valid concern for them, they have decided to keep an open mind.
"A lower starting salary may affect salary negotiations when I apply for jobs in the future, but I think work experience and skills are more important for career development," said Ms Lim Ying Qi, who recently graduated with a pharmaceutical engineering degree from the Singapore Institute of Technology.
Since graduating last year, Ms Lim, 24, has been looking at jobs in the media industry and is mentally prepared not to receive a high starting salary. She is instead focusing on gaining work experience.
Ms Trudy Kong, 23, an economics graduate from the National University of Singapore (NUS), echoed these sentiments, saying that while a lower starting salary may not be ideal, this can be compensated with gaining experience and skills.
"Initially I expected a starting salary of around S$3,500. Now I'm happy with anything between S$2,800 and S$3,000 for a permanent job," she said.
She, too, has expanded her job search to include internships and traineeships outside her field of study, such as in healthcare or management programmes.
While salary is important, Mr Paul Heng, founder of NeXT Corporate Coaching Services, advised fresh graduates to look beyond the salary, saying that focusing on it will only cause dissatisfaction.
"Feeling short-changed is never a good mindset to have in any job."
But for Mr Timothy Tan, an environmental engineering graduate from NUS, a good starting salary is more than just about future career prospects. To him, it would also reflect his value as someone "who worked hard to graduate early and about supporting my family", he said.
Nonetheless, the 25-year-old also believes that a good work culture and opportunities to hone his skills are as important as a good salary. Luckily, he has found a role that he believes offers him all of the above, even though it is in manufacturing.
"Initially, I was sceptical of accepting a job in a field that was unfamiliar to me. However, I found that the prospects for growth and culture of the company were better than others I had seen," said Mr Tan, adding that the offered salary was competitive and even surpassed his expectations.
Meanwhile, Ms Gabriellia Yeo, a psychology graduate from the Nanyang Technological University, accepted an unexpected job offer from her professor to be a project assistant.
Ms Yeo, 24, had initially planned to take a gap year after graduating but as the offer came along and she is unable to travel anyway, she decided to take it up. She sees it as an opportunity to explore a new field that she could perhaps build a future career in.
"Since the research was about increasing elderly well-being, I decided this would give me an opportunity to learn more about them and determine if a career in taking care of the elderly would be viable for me as it is something I am passionate about," she said.
INCREASING ATTRACTIVENESS TO EMPLOYERS
While permanent employment prospects may be bleak at the moment, there are many ways for graduates to increase their attractiveness to employers, experts said.
"Getting any form of paid employment in your CV is always good, if not in the form of permanent jobs then in contract jobs, internships or traineeships," said Ms Kuek, adding that graduates can also venture and try applying for jobs in different sectors.
Mr Tan agreed, stressing that it is important not to be idle. If internships or traineeships do not work out, graduates could even turn to volunteer roles, he added.
"Many sectors, like healthcare, need help now. Doing such public and social services will reflect well on you and highlight positive personality traits. These will also build communication and teamwork skills," he said.
Member of Parliament for West Coast Group Representation Constituency Patrick Tay noted that the Government has rolled out traineeship programmes to help fresh graduates gain skills that will be useful in enhancing their employability.
Mr Tay, who is also the assistant secretary-general of the National Trades Union Congress, said: "In these times the key is learning, refreshing and gaining second skills to survive any form of disruption, regardless of whether one is doing freelance work or in (other forms of) employment."