AFC fight tragedy: Organisers rapped for 'marketing stunt gone wrong'
SINGAPORE — Criticism has been levelled against the organisers of the Asia Fighting Championship celebrity fight between bodybuilder Pradip Subramanian, 32, and YouTube personality Steven Lim that ended in tragedy on Saturday.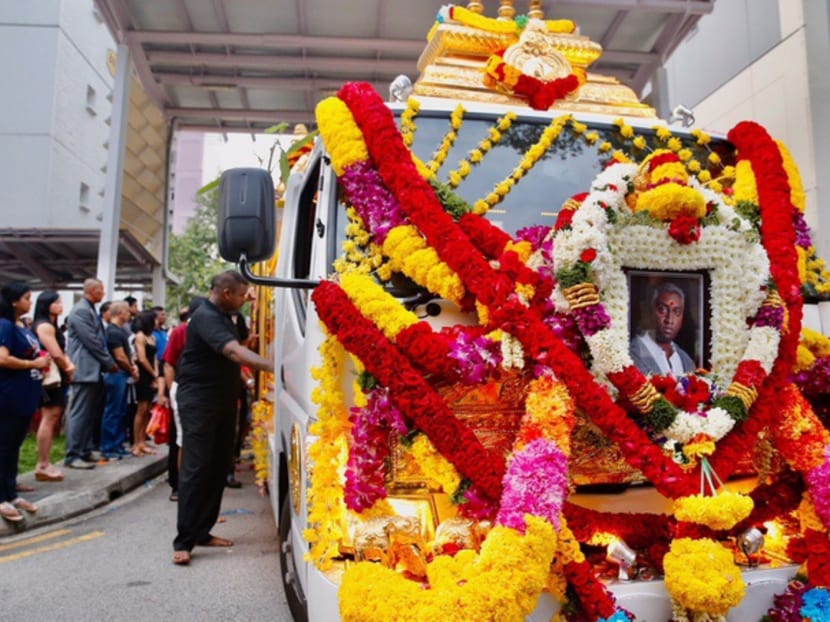 SINGAPORE — Criticism has been levelled against the organisers of the Asia Fighting Championship celebrity fight between bodybuilder Pradip Subramanian, 32, and YouTube personality Steven Lim that ended in tragedy on Saturday.
Comments from health experts and martial arts insiders have centred on the lack of safety protocols and proper preparation for what they described as a marketing stunt that went wrong.
After the fight, Subramanian, the president of the World Bodybuilding and Physique Sports Federation Singapore, suffered "a cardiac arrest respiratory failure" that led to his death, according to organisers.
This is based on the preliminary medical report released by Singapore General Hospital, they said. The final medical report will be released in 30 to 60 days. Police are also investigating the unnatural death.
According to Subramanian's cousin, Mr Roger Rajan, 46, the amateur had taken up the sport about "three to five months" ago.
Specialist sports physician Patrick Goh highlighted that Subramanian had a short runway time to train himself for the fight.
Conditioning should "take between six months to a year", and the lack of time could have contributed to his not picking up essential skills such as knowing how to protect himself adequately, and to the lack of fight experience, he said.
Dr Ethan Lim, a general practitioner with an expertise in sports injuries, said being a bodybuilder did not necessarily mean he was shielded from the risks, given that "the mechanics of kickboxing are completely different" from weightlifting. "You don't expect a swimmer to be good at rock climbing ... Just because (you) use the arms (in both sports) doesn't mean a swimmer will be automatically good at rock-climbing," he said.
Others questioned why proper headgear was not used in the match. Singapore Amateur Boxing Association president Syed Kadir felt that this was "surprising", given that the two were "obviously new fighters".
He also agreed that it takes at least six months to prepare for a fight.
Pointing to how combat sports requires a "high level of energy" and good physical condition, he added: "Your cardiovascular system is also key or you'll tire out very quickly, so the stamina must be there.
"(But) the way they were throwing punches, there wasn't any proper form or technique, and when you wildly swing your arms like they did, it can really tire you out."
TODAY's guest boxing expert and former Bangkok Post deputy sports editor Julian Turner said that just two minutes in the ring can "feel like a very long time".
"Simply keeping your arms up to defend yourself takes lot of energy, let alone trying to punch an opponent who's attacking you," he said. "Pradip was tough and brave, but had no idea how to defend himself and that's a very dangerous combination. He took some big shots from Lim, who knew enough to get leverage on his punches."
While combat sports is "exciting to watch and be involved with", Mr Syed felt that organisers must follow safety regulations "closely" and not take them lightly.
Calling for an independent regulatory body to put a stop to "crazy matches and protect the fighters from themselves", Mr Turner said, "You can never eradicate all risk from combat sports because of their nature, but you can minimise the chances of things like this happening. Letting men like this fight each other for so-called entertainment has to stop."
Lawyer Sunil Sudheesan said it was understandable that the police have classified the case as an unnatural death and are investigating, which means that a Coroner's Inquiry might be held, though it is "up to the family to decide".
Subramanian had stepped in for the match with Mr Lim, 41, as a late replacement for singer Sylvester Sim, who bowed out owing to "insurance issues". It had originally been billed as a grudge match between the two Singapore Idol alumni.
Footage of the fight showed Subramanian taking several blows to the head before the referee called an end to the match by technical knockout.
Though Subramanian was still standing after the match, he was later taken to Singapore General Hospital, where he died at around 9pm.
Mr Lim, who trained for about 3.5 months, told TODAY that the time spent in the ring had already been reduced because it was a celebrity match.
The "celebrity" nature of the bout was also the reason no headgear was provided, said AFC founder Sasidharan Unnithan, 38.
He said the organisers had done health and indemnity checks, the medics and referee were tasked to step in if the fighters got uncomfortable, and the fighters were briefed not to be violent.
A statement from the organisers said: "Our thoughts and prayers are with Mr Pradip Subramanian's family during this difficult time."
They are also looking into paying compensation to the family. ADDITIONAL REPORTING BY NOAH TAN, GERARD WONG AND WONG CASANDRA