Air travel bubble scrapped: Singapore, Hong Kong 'agree not to pursue further discussions', says MOT
SINGAPORE — The proposed air travel bubble between Singapore and Hong Kong has been scrapped, the Ministry of Transport (MOT) said on Thursday (Aug 19).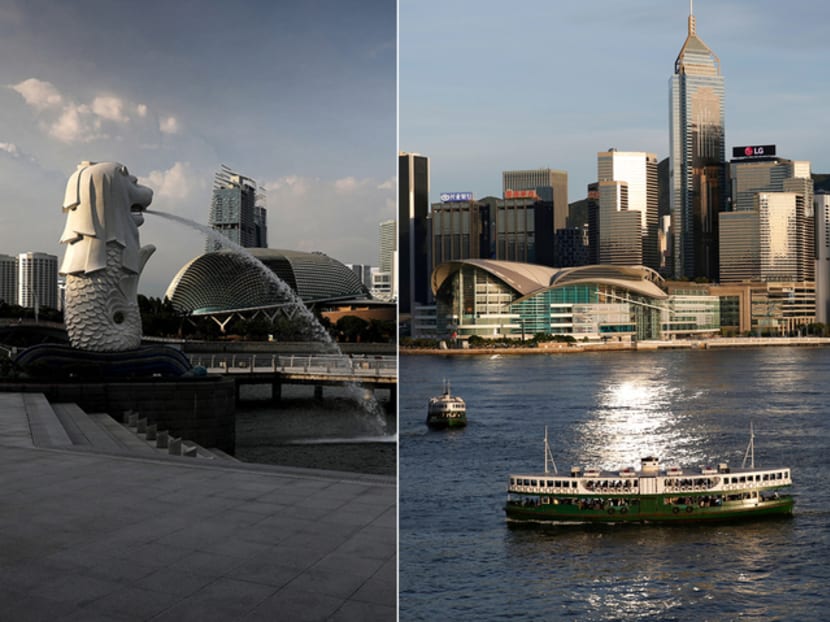 SINGAPORE — The proposed air travel bubble between Singapore and Hong Kong has been scrapped, said the Ministry of Transport (MOT) on Thursday (Aug 19).
In a press release, the ministry said that Transport Minister S Iswaran and his Hong Kong counterpart Edward Yau have agreed not to pursue further discussions on the air travel bubble.
It added that both jurisdictions differ on their strategy to manage the Covid-19 pandemic.
"Against this backdrop, both parties agreed that it would not be possible to launch or sustain the air travel bubble in its present form."
The highly anticipated air travel bubble, which would have allowed people to travel between the two cities without serving quarantine, had been postponed twice.
It was first postponed in November last year delayed due to a rise in the number of coronavirus cases in Hong Kong.
It was relaunched on May 17 this year, but was postponed again when Singapore saw an increase in Covid-19 cases.
The two cities agreed to review their public health situation in early July before reaching a decision on a possible revived launch of the air travel bubble, MOT said in June.
In a statement on Thursday, the Hong Kong government said plans for the bubble had to scrapped as the two cities were taking different anti-pandemic strategies.
"All along, it was premised upon similar anti-epidemic strategies adopted by the two places, aiming to reduce local caseloads to a minimum," a spokesman for the Hong Kong authorities wrote in the statement.
"With Singapore currently moving towards a new strategy of building a 'Covid-resilient' nation, the basic premises that underpin the air travel bubble have changed." 
The spokesman noted for example the seven-day moving average of unlinked local cases, which is the criterion for suspending and resuming the bubble as per the agreed framework. 
"The figure may not be kept consistently at the required level in Singapore as a result of its new strategy," he added.
The spokesman stressed that Hong Kong and Singapore remained committed to facilitating connectivity between the two places and would continue to maintain dialogue and share experiences in this respect.
Even though the air travel bubble has now been scrapped, MOT said that Hong Kong will consider adjusting its border measures to facilitate travellers from Singapore looking to go there, given that both cities are major aviation hubs with many people travelling between them for business.
During a media briefing held by the Government's Covid-19 task force on Thursday, Mr Iswaran said that Hong Kong announced revisions to its overall border policies, which includes a short quarantine period for vaccinated travellers from Singapore.
The Civil Aviation Authority of Singapore announced on the same day that it will lift its border restrictions on travellers from Hong Kong from Aug 21.
Travellers from Hong Kong can apply for an Air Travel Pass to enter Singapore and they do not need to serve a stay-home notice when they are here.
However, they will have to undergo a polymerase chain reaction test when they arrive at the airport, and will be allowed to go about their activities once the test is negative.