Analysts say entrant Gorilla Mobile's offer of savings may win over some but key is viability in crowded telco market
SINGAPORE — Small businesses may latch onto the offerings of Singapore's latest telecommunications company Gorilla Mobile during the economic downturn caused by Covid-19, but industry analysts suggested that the firm should do more to target general consumers.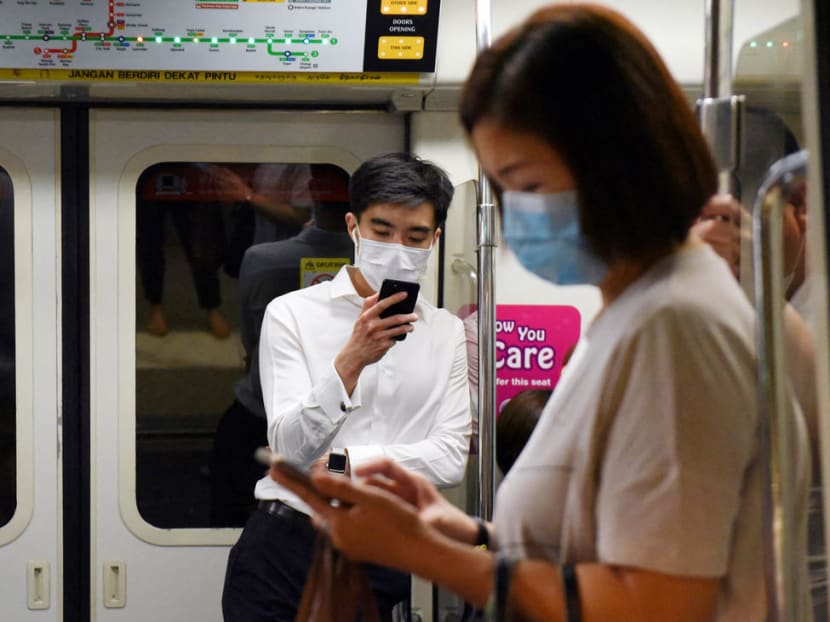 Telco analysts said any cost savings will always be attractive to customers
But Gorilla Mobile's plans to focus only on PMETs and SMEs may not sustainable, they said
Some analysts suggest the firm focus more on the general consumer market
Gorilla could do this by providing greater incentives with its digital tokens, they added
Founder and CEO Xanne Leo said she was open to such suggestions
SINGAPORE — Small businesses may latch onto the offerings of Singapore's latest telecommunications company Gorilla Mobile during the economic downturn caused by Covid-19, but industry analysts suggested that the firm should do more to target general consumers.
The homegrown firm, which unveiled its offering on Friday (June 18), should also provide more aggressive incentives and greater value in order to be sustainable in an already crowded market, the analysts told TODAY.
They added that a natural concern for Singapore's 13th telco company is whether it will be sustainable, particularly when rivals could easily replicate any new features offered by Gorilla that prove to be a hit with consumers.
The Singapore-based firm held what it called a pre-launch event on Friday to allow potential customers to sign up for its Switch25 mobile plan, which starts at S$25 a month for 20 gigabytes of mobile data, 100 minutes of talk time and 100 SMS (short message service) messages.
It will also feature its proprietary SwitchBack function. Using blockchain technology, this allows customers to turn their unused mobile data into digital tokens, known as Gorilla Go Tokens.
These tokens may be used to offset future bills, redeem other mobile services or be shared with others such as colleagues, including those overseas. The tokens do not expire.
Blockchain technology creates a tamper-proof ledger of transactions. It is the technology that underpins cryptocurrency Bitcoin.
Ms Xanne Leo, the firm's founder and chief executive officer, told TODAY previously that such an offering should appeal to its target market — business travellers, when they eventually return, may find it useful for its convenience and the small-business operators could use it to reduce corporate phone bills.
Gorilla Mobile will not be reaching out to mass-market consumers for the moment, but they would be able to sign up for its services, she said.
PROOF OF PUDDING IN EATING
Mr Paul Chew, the head of research at Phillip Securities Research, said that Gorilla Mobile's value proposition is that it effectively offers a cheaper price to its users by charging them only for data that is utilised through its SwitchBack feature.
However, at S$25 or less a month for each customer, he said that it will be critical for the firm to garner sufficient scale to stay sustainable.
"PMETs (professionals, managers, executives and technicians) and SMEs (small- and medium-sized enterprises) are attractive segments because their affordability levels are higher, and they are also attracted to the cost saving in the roaming price plans," Mr Chew said.
"However, the greater relevance lies in its ability to engage these customers in a cost-effective manner especially in the current crowded MVNO (mobile virtual network operator) market."
MVNOs, also known as virtual telcos, lease mobile networks from a parent telco.
Gorilla Mobile, which received its MVNO licence from the Infocomm Media Development Authority in March, will be leasing its network infrastructure from telco M1.
However, independent infocomms analyst Foong King-Yew questioned if Gorilla Mobile's intended audience will bite.
With international travel restricted, Mr Foong said that he does not see how it will appeal to business people, who used to fly frequently, at this juncture.
Moreover, he said that most SMEs do not subscribe to a corporate scheme. Instead, individual employees are more likely to file an expense claim directly with their employer if they incur added costs on their phone bill because of their work.
Therefore, cost savings would not matter much for them.
"I think it would be better off at this point of time focusing on the consumer segment," Mr Foong said.
Mr Alex Tan, executive director of tech investment firm Qala Investment, said that the principal players — Singtel, StarHub and M1 — are struggling in the current market, so it will likely be very tough for Gorilla Mobile as well.
However, Associate Professor Lawrence Loh from the National University of Singapore Business School disagreed.
"The focus of most telco players, especially the MVNOs, are more towards the mass retail consumers," Assoc Prof Loh said. "The intent by Gorilla Mobile to earmark PMETs and SMEs is smart, though the proof of the pudding will be in the eating."
While the analysts said that the use of the blockchain technology for its SwitchBack function is novel, Mr Tan of Qala said that what really matters is the commercial proposition.
"To a consumer... if a loyalty programme promises you a great bargain, you will take it even if there is zero tech associated with it."
Mr Foong said that if the SwitchBack function proves to be a hit with consumers, "you can bet your bottom dollar" that other service providers will follow suit.
"What that means is that Gorilla Mobile will have to constantly innovate to stay ahead in the market," he said.
Mr Chew said, too, that otherwise, other telcos could end up derailing its value proposition.
To attract more customers, particularly general consumers, the analysts suggested that Gorilla Mobile provide more aggressive incentives such as expanding the way the digital tokens can be used, for instance, being able to redeem credits for shopping, dining or transport.
GORILLA MOBILE RESPONDS
In response to the analysts, Ms Leo said that travel will resume eventually and when it does, her company will be ready with robust infrastructure and "be able to offer roaming services faster and better than anyone else".
She added that there are plans to launch more services for PMETs and SMES over the next few months.
One is a digital international direct dialing call service through its mobile application, which is set to launch in September this year, and a digital office telephony service by the fourth quarter of this year.
She explained that business users are typically issued a phone and a mobile number by the company, especially for sales and business development roles.
These mobile lines are paid for and held under the company account, and it is arrangements such as this that will benefit most from Gorilla Mobile's offerings, Ms Leo said.
On the points raised about blockchain technology, she said that it is mainly used for the firm's business processes, backend payment, and settlements and system management.
"This enables us to quickly expand into another country and collaborate with other mobile network operators, and mobile communications services providers at a low cost," she said.
As for the feasibility of providing more incentives for the tokens, she said: "Absolutely, and we are happy to discuss tie-ups with other consumer companies to offer more incentives on our tokens. I invite them to reach out to me personally."