#trending: Anytime Fitness Chai Chee faces backlash for featuring 'hot girls' in its TikTok videos
SINGAPORE — People are calling out Anytime Fitness Chai Chee for featuring videos of women on their TikTok account to promote the gym, claiming that it is "sexualising" them.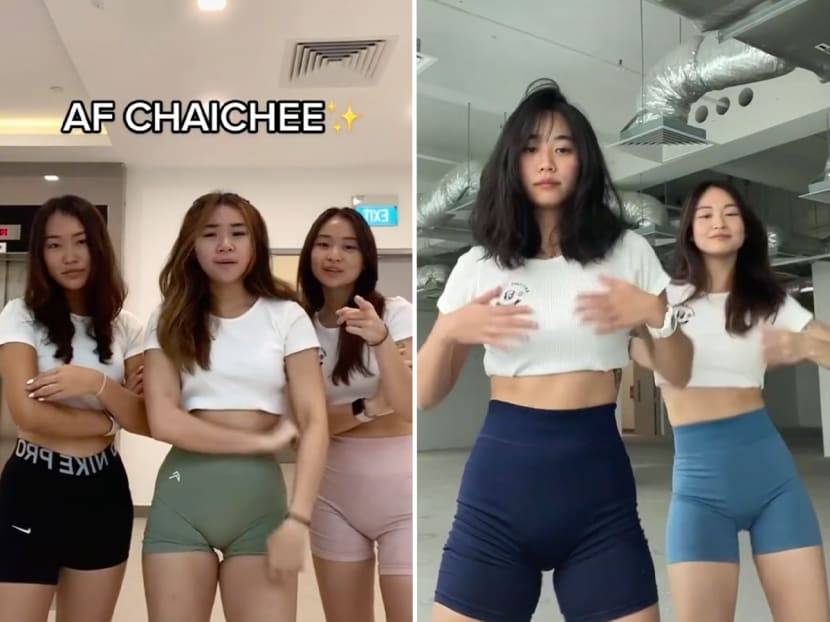 SINGAPORE — Anytime Fitness (AF) Chai Chee is taking the heat for posting videos of "hot girls" on TikTok to promote the gym. 
In multiple videos posted on AF Chai Chee's account, girls clad in tight gym shorts and crop tops dance to trendy music tracks.
AF Chai Chee made its first post on April 11 to promote its outlet that is opening on August 1. 
The marketing efforts of the team behind AF Chai Chee's publicity videos seem to have paid off, since the number of views for videos featuring the girls ranged from 63,000 to 386,000 views, compared to videos without the girls that got around 12,000 to 80,000 views. 
Although the data showed high consumption of the videos with "hot girls", some TikTok users are not so hot about the female representation, with many criticising AF Chai Chee for "sexualising" women to create buzz around its gym.
In a reaction video, TikTok user "flaminghotsoba" writes: "I can't be the only one that finds it a little weird that AF Chai Chee does all these ads with only pretty girls… is that the only way you can promote a new gym?"
Her video received 132,000 views and 355 comments as of Friday (July 29).
Another TikTok user points out in the comments that AF Chai Chee has been liking suggestive comments about the girls being featured, seemingly endorsing such behaviour. 
In one instance, the AF Chai Chee account administrator liked a comment that said: "I go there can have all 3 (girls)?"
In another, it liked a comment that said, "Wah, use girls to attract gym bros, ah", possibly validating online users' accusations of the account appealing to the "male gaze".
On the reaction video by TikTok user "flaminghotsoba", people were saying that they might not feel comfortable visiting the AF Chai Chee outlet since "the gym environment might not be so female-friendly based on the target group" and that they may have the "fear of someone ogling" at them. 
Any publicity might be good publicity, however, since AF Chai Chee's TikTok posts have gained significant traction, prompting several content creators to post videos flaming AF Chai Chee for its videos featuring dancing girls. 
However, not everyone disapproves of the fitness outlet's marketing strategy, with some saying that it was a good marketing effort.
In response to the backlash, AF Chai Chee posted a video on Thursday featuring buff men in equally revealing crop tops and gym shorts. 
"Internet say no more girls dancing, so from now on, only sexy boys. Let's go jimmmmm!" the caption read. 
One TikTok user then said: "Honestly, props to y'all for being able to adapt to the backlash so fast while still staying with the same advertising technique." 
Another complimented AF Chai Chee's marketing strategy, saying it "just won TikTok": "The bad reviews and complaints brought everyone here — just to see this comeback."