Application filed to declare opposition leader Lim Tean a bankrupt
SINGAPORE — A bankruptcy application has been filed against opposition party leader Lim Tean, after he failed to repay a loan of US$150,000 (about S$206,000) that he had taken from a Chinese national.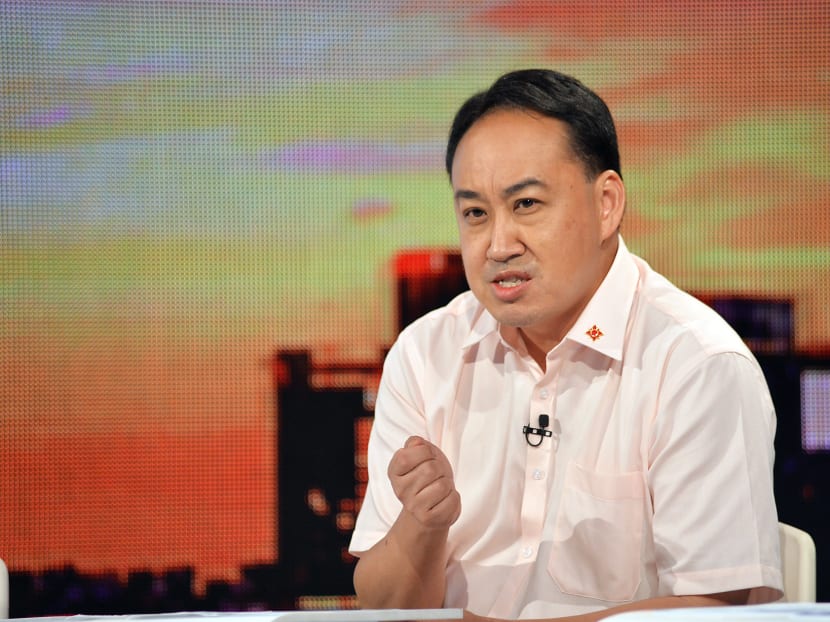 SINGAPORE — A bankruptcy application has been filed against opposition party leader Lim Tean, after he failed to repay a loan of US$150,000 (about S$206,000) that he had taken from a Chinese national.
TODAY has learnt that Mr Huang Min, who is based in Shanghai, filed the application to the High Court last Friday through his lawyers. The reason: Mr Lim has not made any repayments even though he has been ordered to do so by the District Court.
Separately, Mr Lim has filed an appeal to the High Court against the lower court's judgment.
Responding to TODAY's queries, Mr Lim indicated that he will contest the bankruptcy application, which could throw into doubt his ability to take part in the next General Election due by early 2021.
Under Singapore law, a bankruptcy application can be filed by the debtor himself or the creditor, as long as the amount owed is no less than S$15,000. An undischarged bankrupt is also prohibited from contesting in an election.
Calling the matter a "private dispute", Mr Lim said: "Mr Huang Min can file whatever he wants. It is ridiculous to suggest I will allow myself to be bankrupted."
Mr Lim, 53, first joined the National Solidarity Party (NSP) in 2011 and rose up the ranks to become its secretary-general in 2015. Barely two years into the top post, he resigned from the NSP last May due to disagreements with the party.
In the 2015 polls, Mr Lim had contested in the Tampines Group Representation Constituency, where his team secured only 28 per cent of the vote.
He made the news recently, when his new party called the People's Voice was registered as the country's 11th political party on Oct 31. 
Mr Huang first filed the lawsuit on Dec 14 last year. Court documents showed that he agreed to provide the loan to Mr Lim on Sept 13 in 2013. Both men signed an agreement, which stipulated that repayment has to be made by Nov 30 that year.
The agreement also stated that Mr Lim had asked for a loan due to "personal capital requirement". Court documents did not state other details on the reason for the loan.
After the agreement was signed, Mr Huang transferred the sum of money to Mr Lim on Sept 17. But when the Nov 30 deadline passed, Mr Lim did not make the repayment as agreed.
Mr Huang, who is represented by lawyers Lim Minguan and Bestlyn Loo of Providence Law Asia, said that he had sent repeated reminders to Mr Lim over the years on the repayment.
In his affidavit, Mr Huang pointed to an email sent to Mr Lim on Feb 21, 2017, in which Mr Lim acknowledged that the Chinese national had tried to reach him regarding the loan.
In that email, Mr Lim also said: "I am making arrangements to start paying you back within the next two months and am grateful for your understanding. I regret the long delay which has been due to the inability to sell the iron ore at mine site, despite continuous efforts on our part.
"I am very sorry for the inconvenience caused. Rest assured, your loan will be repaid."
'A DOWNPAYMENT, NOT A LOAN'
Mr Lim, who is a lawyer and self-represented, called Mr Huang's claims "fallacious". The money passed to him was not a loan "but a downpayment for a cargo of iron ore" that Mr Huang's company wanted to buy from Mr Lim's firm, he added.
In his affidavit, Mr Lim stated that from 2007 to around 2015, he operated an iron-ore mine in the province of Central Sulawesi through an Indonesian company which he controlled, called PT Ina Touna Mining. The mine took four years to be developed, but became fully operational and started to produce iron ore from June 2011.
Mr Lim said that he was introduced to Mr Huang sometime between 2008 and 2009, but no other details were disclosed. He then stated that Mr Huang was also in the iron-ore business and had expressed interest in Mr Lim's mine and possibly buying iron ore from him.
When the mine was being developed, Mr Huang would occasionally call and enquire on its progress. He also visited the mine in Indonesia, Mr Lim said.
In September 2013, Mr Lim told Mr Huang that he was prepared to sell a cargo of iron ore to the latter's company, provided he made a downpayment of US$150,000 to reserve the shipment, to be sure of "the seriousness and commitment of the buyer".
Mr Huang agreed to this, Mr Lim claimed. However, Mr Lim was told by Mr Huang that the downpayment would have to be classified as a personal loan.
Mr Huang explained that "this was purely an administrative matter and that this downpayment would be taken into account when the sales proceeds for the iron ore were eventually paid", Mr Lim added.
Mr Huang's lawyers disputed this, saying that although their client did express interest in possibly buying iron ore from Mr Lim, this was done separately from the loan agreement. Both men eventually did not enter into another agreement on buying the iron ore, the lawyers added.
The case was first heard in August by the District Court's Deputy Registrar Regina Lim, who ruled that Mr Lim's defence was lacking and he was ordered to repay Mr Huang.
However, Mr Lim appealed against the decision, and the case was then heard on Nov 22 before District Judge Tan May Tee, whose judgment was no different.
She said that Mr Lim did not justify to the court why the judgment should not be entered against him, and that his affidavits were "inadequate" to support his assertion that the money was a downpayment.
There were also no supporting documents provided by Mr Lim to show that both parties had reached an agreement regarding the sale and purchase of iron ore. DJ Tan noted that Mr Lim in an email had also acknowledged the loan.
"The language of the email clearly amounts to an unequivocal admission of the loan, and as put by the learned deputy registrar 'flatly contradicts (Mr Lim's) case'," she said.
District Judge Tan added that if the money transferred to Mr Lim was indeed a downpayment, "in my mind, it simply belies belief that (Mr Lim), being a qualified lawyer", would send an email that not only "characterises the earlier payment as a loan, but also promises payment within a specified time and expressing regret for delaying payment".