April Fool's Day: Mala-flavoured condoms and bubble tea bread among pranks
SINGAPORE — April 1 proved to be a busy day for some brands and organisations as they rolled out their April Fool's Day pranks, which included fake products such as fish skin condoms and laksa-flavoured soy milk.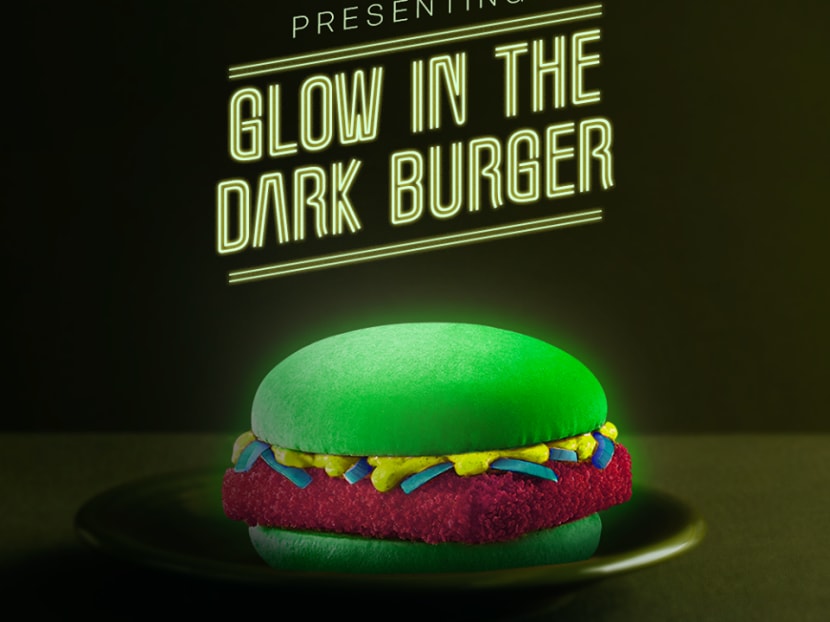 SINGAPORE — April 1 proved to be a busy day for some brands and organisations as they rolled out their April Fool's Day pranks, which included fake products such as fish skin condoms and laksa-flavoured soy milk.
Here is what some of these companies got up to on Monday (April 1).
SUNSHINE BAKERIES
Bubble tea has always been popular among Singaporeans and bakery company Sunshine was happy to pounce on the craze by concocting a bubble milk tea-flavoured bread loaf.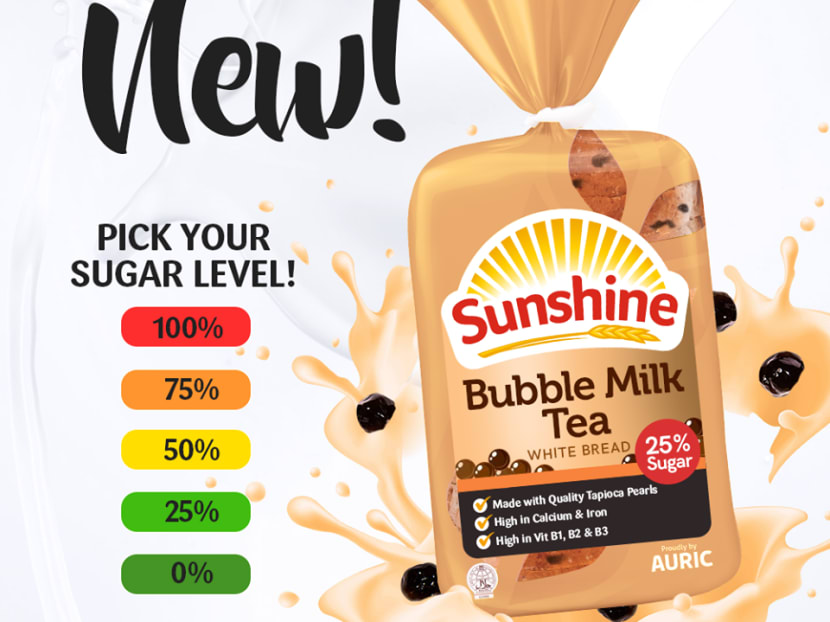 Chewy tapioca pearls were "swirled up in the bread" and the loaves were available in different sweetness levels — just like an actual bubble tea — said the company in its description of the new product.
Unfortunately, bubble tea fans saw their bubbles burst.
NUTRISOY
Coconut milk is an important ingredient in laksa, so maybe  NutriSoy's laksa-flavoured soy milk was not such a farfetched idea. Hopefully, the prank drink would taste better than it sounded.
"This sinful yet absolutely tasty combination not only packs a punch but provides you with four times more calcium than your traditional one bowl of laksa," said the soy milk brand.
DUREX
Unorthodox food concoctions appeared to be a trend on April Fool's Day, with condom producer Durex jumping on the bandwagon with its  mala hot pot-flavoured fish skin condoms.
Great for couples who needed to spice up the bedroom?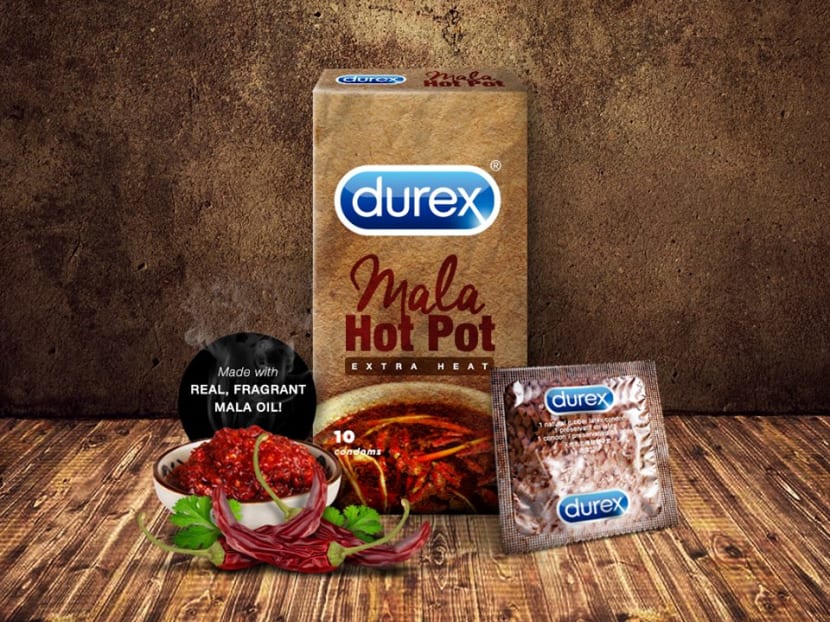 SPOTIFY
Listeners who plugged into their Spotify apps got a disco surprise when their "Discover Weekly" playlists were replaced with "Discocover Weekly" which featured disco songs instead of the usual playlist of recommended tunes.
FYRE FESTIVAL 2
Gasps were heard among music fans when the announcement was made that Fyre Festival Asia would be held on a secluded Malaysian island, Pulau Tinggi, this year.
The original "luxury music festival" in Bahamas in 2017 was heavily promoted by celebrities such as Kendall Jenner, Bella Hadid but proved to be a disaster after party goers turned up to discover that the festival site was a dump.
The Asia edition announced on Monday seemed to be the real deal with its well-designed website and ticket details, until fans were "rick-rolled" when they tried to purchase tickets — a large banner that said "April Fool's" popped up.
It turned out to be a marketing campaign for a number of Malaysian firms.
ZALORA
Loyal customers of online retailer Zalora are used to receiving publicity emails from them, but the April 1 memo sent to their inboxes certainly had them clicking on it.
The subject title read: "It's official: Zalora is shutting down!"
No need to bring out the virtual shopping baskets though, as it turned out they were shutting down their mid-season sale.
GOLDEN VILLAGE
While durians are not allowed in the cinema, Golden Village's new menu item was guaranteed to satisfy many a durian craving.
A new durian popcorn shake would "get your taste buds popping with the limited edition oh-so-fresh drink", wrote the cinema chain on Facebook.
NATIONAL UNIVERSITY OF SINGAPORE
"Ever had difficulties finding an empty study table? Does table hogging annoy you?"
The National University of Singapore's (NUS) School of Computing announced on Facebook that they were launching a new table booking app called TakeNUS for students to book tables so they could study.
"Download the TakeNUS app, scan the table's QR code, and enjoy your seat! TakeNUS is now available on both the App Store and Google Play Store," said its Facebook post.  
No word on how many downloads the app got.
NGEE ANN POLYTECHNIC
Students of Ngee Ann Polytechnic (NP) were pranked when the school announced on Sunday new plans for an underground mall linking the campus and Beauty World MRT station.
But it turned out to be a joke as NP said in a Facebook post on Monday. "Oops we did it again! Happy April Fool's Day, fam!"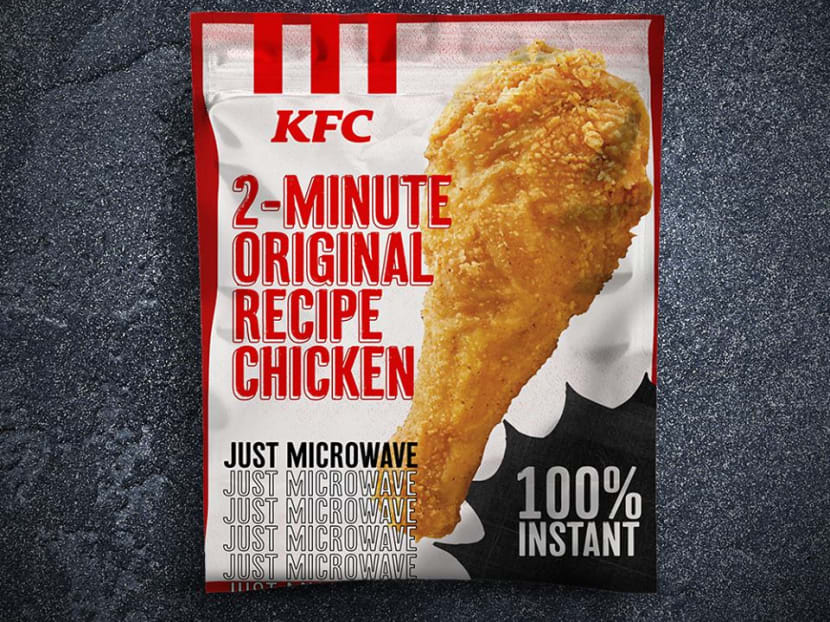 KFC
The fast food chain concocted a April Fool's Day product for those who were too lazy to head out for food by introducing its microwavable instant chicken.
"It is hundred per cent instant, and takes just two minutes. Desperate cravings call for instant solutions," said KFC in a Facebook post.
MCDONALD'S
While McDonald's Singapore pranksters laid low this year, their Indian colleagues were up to some mischief with the launch of a glow-in-the-dark burger.
"Hey night owls, eating in the dark won't be a problem anymore!" said its Facebook post.
OCBC Bank
Bankers and math go hand in hand, as OCBC launched its new BrainPower Bars to "give your mind the mathematical boost it needs", it said on Facebook.
The bar's ingredients included walnuts, almonds, flax seeds, cacao beans, and a "very special secret ingredient".
EMIRATES
The much-criticised Malaysia-developed flying car may have inspired Emirates' newest fake project.
The chauffeur-less drones feature first class private suites and are a "revolutionary drone airport transport service", said the airline.