Attendances and sales for ticketed performing arts events plummeted last year
SINGAPORE – More people visited museums and attended free arts and cultural events last year, but attendances and sales for ticketed performing arts events plummeted to their lowest levels in years.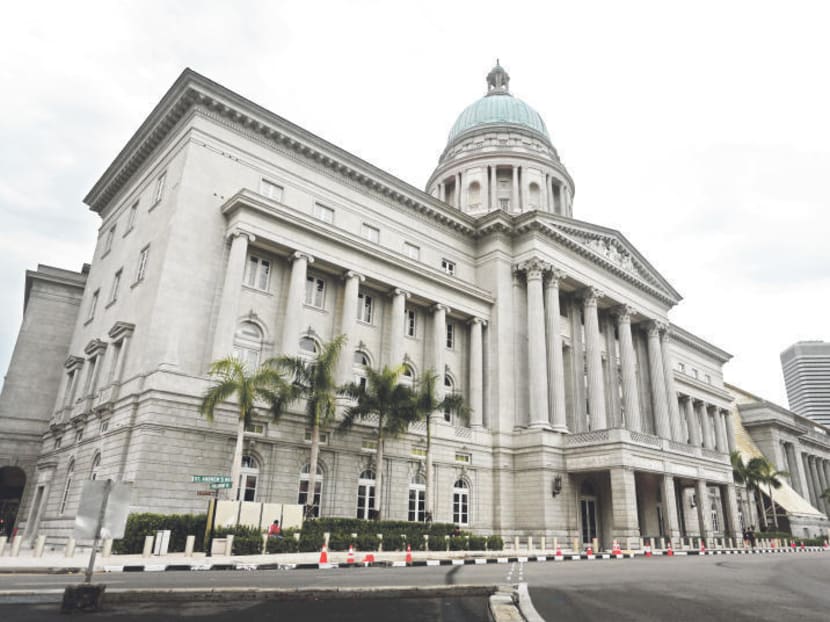 SINGAPORE – More people visited museums and attended free arts and cultural events last year, but attendances and sales for ticketed performing arts events plummeted to their lowest levels in years.
Ticket sales for performing arts events (music, dance and theatre) fell 10.5 per cent last year from 2015, amounting to about 1.4 million, according to the Singapore Cultural Statistics released on Thursday (Dec 7). The events drew 1.81 million attendees last year, 6.9 per cent lower than the year before.
Gross takings from the performing arts events plunged 26.6 per cent, amounting to about S$89 million. Last year's takings were the lowest in seven years.
This was in spite of an increase in ticketed performing arts activities last year – 3,430, about 3 per cent more than in 2015.
The lower attendances were due to fewer blockbuster productions staged last year, said the Ministry of Culture, Community and Youth (MCCY).
The number of free performing arts events, however, grew sharply last year by 19 per cent to hit 5,931 and organisers were rewarded with higher attendances. Free heritage events such as the Singapore Night Festival also drew in bigger crowds.
Explaining the divergent trends between ticketed and non-ticketed events, the MCCY said non-ticketed activities are generally shorter in duration and are intended to spur audiences' interest in attending full-length events.
Museums fared well last year, with the highest number of visitors in recent years. The 57 public and private museums in the Museum Roundtable saw nearly 8.4 million visitors, 15 per cent more than in 2015. The National Gallery Singapore, which opened in 2015, drew 1.59 million visitors in its first full year of operations.
Arts practitioners agreed audiences for paid and free events were different and said lacklustre economic performance could have played a role.
"You have to look at this audience very differently. Some of them go not because it's art. They go because it's an event. Do they become ticket buyers? Maybe yes, but probably no. If there's no more Singapore Night Festival, will they go to a museum? Probably no," said Drama Box artistic director Kok Heng Leun.
In recent years, the big theatre players have been rolling out fewer productions but with higher production value, and some have taken their shows abroad, added Mr Kok, also a Nominated Member of Parliament.
On declining sales, actor-producer-director Noor Effendy Ibrahim, former artistic director of The Substation, said: "It has to do with the economic climate at the moment. A lot of people are not willing to spend on theatre… Or they will save their money for the big shows – international musicals, or productions by the larger local companies."
A decrease in Government funding may be felt more keenly by newer performing arts companies, as well as the non-English language groups, which may have to vie for "the same slice of the pie", he said.
After the highs seen in 2015 when Singapore celebrated 50 years of independence, support for the arts and culture was relatively subdued.
Last year, government funding fell significantly. From S$936.7 million in 2015, government funding last year was an estimated S$712.7 million, lower than the S$884 million in 2014.
The drop was due to the completion of refurbishment works for venues such as Victoria Theatre and Victoria Concert Hall (completed in 2014) and National Museum Singapore (which took place from late-2014 for about two years), said the MCCY.
Arts and cultural philanthropy halved from S$152.6 million in 2015 to $74.3 million.
The arts and cultural sector employed nearly 26,000 people last year.
At an arts conference on Thursday, MCCY Minister Grace Fu said that more can be done to revitalise the city and its spaces through arts and culture. "To accomplish this, I firmly believe that we need to invest in capability development, and learn from best practices locally and overseas," she said.