Austere and 'tight' approach to managing prison conditions has kept suicide, assault rates low: Shanmugam
SINGAPORE — In response to questions raised about the conditions in Singapore's prisons, Minister for Home Affairs K Shanmugam said the "austere" regime and environment were deliberately designed and that the "tight approach" has, among other things, kept suicides among prisoners low compared to other jurisdictions.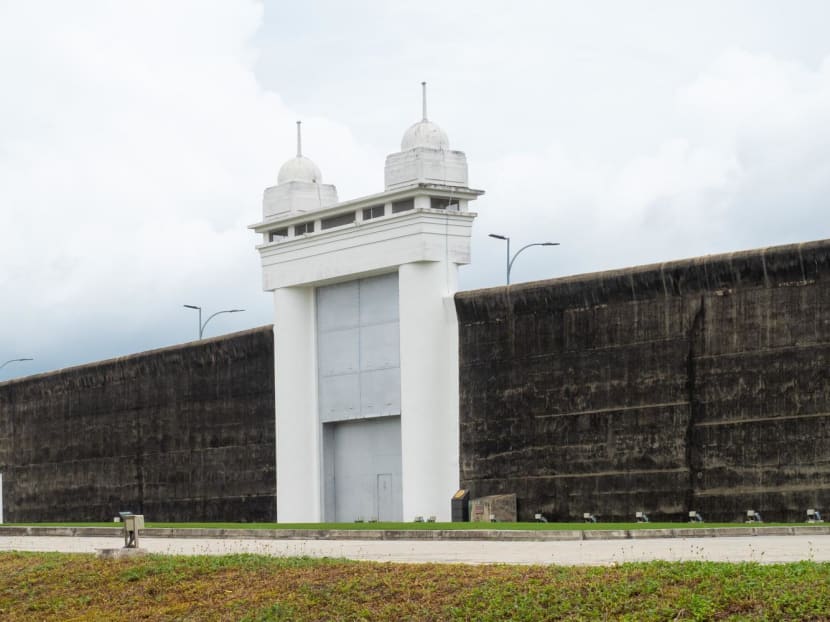 The "austere" regime and environment in Singapore's prisons were deliberately designed, Home Affairs Minister K Shanmugam said
The Singapore Prison Service's "tight approach" has kept suicides among prisoners low compared with other jurisdictions, for instance
Mr Shanmugam was responding to an increased interest in prison conditions after the airing of a documentary 
The management of prisons here have also led to lower assault rates, unlike in other jurisdictions 

Certain race-based data here relating to crime are not disclosed publicly, because it may 

might deepen racial stereotypes, he added
SINGAPORE — In response to questions raised about the conditions in Singapore's prisons, Minister for Home Affairs K Shanmugam said that the "austere" regime and environment were deliberately designed and that the "tight approach" has, among other things, kept suicides among prisoners low compared with other jurisdictions.
He also said that Singapore's prison capacity is now at about 70 per cent, compared with a United Nations report last year that found that almost half prisons in 100 countries and territories were operating at more than 100 per cent capacity.
Mr Shanmugam, who is also Law Minister, was giving these details on Singapore's prison situation in a ministerial statement in Parliament on Monday (July 4), in response to parliamentary questions from several Members of Parliament (MPs).
He noted that the increased interest in prison operations and conditions here came after a CNA documentary titled Inside Maximum Security that was aired recently, giving a glimpse of what inmates go through during their detention.
On Monday, Mr Shanmugam said that the Singapore Prison Service places a lot of emphasis on security and monitoring to address potential situations where inmates might try to harm themselves, acquire contraband and create security situations.
"Our approach is probably one reason, for example, for lower suicide rates. Between 2017 and 2021, there was one case of suicide in Singapore's prisons," he disclosed.
This compares to 10 cases in Hong Kong over the same period and 12 cases and 22 cases respectively in Norway and Denmark between 2017 and 2020.
CONDITIONS AND LAYOUT OF CELLS
Mr Shanmugam also laid out the considerations behind various aspects of the physical conditions in prisons.
On why there are no fans inside the cells, Mr Shanmugam said that they may act as potential anchor points for suicide attempts.
"They could also be dismantled, and parts potentially used as weapons." 
In lieu of fans, the air in the cells are ventilated naturally and mechanically.
The cells do not have mattresses, Mr Shanmugam said, because they are not ideal in Singapore's hot and humid climate and would give rise to hygiene issues.
"Generally, the current bedding also minimise the security risks of inmates hiding contraband items in the cells," he added.
However, beds are given to inmates who need extra care. These are provided at medical wards and correctional units catered for assisted living, he said.
Replying to a supplementary question, Mr Shanmugam also said that Singapore prisons have been looking at alternative possible material for quite some time that will "meet the security requirements and will work in our climate", but have not found any possible substitute at the moment.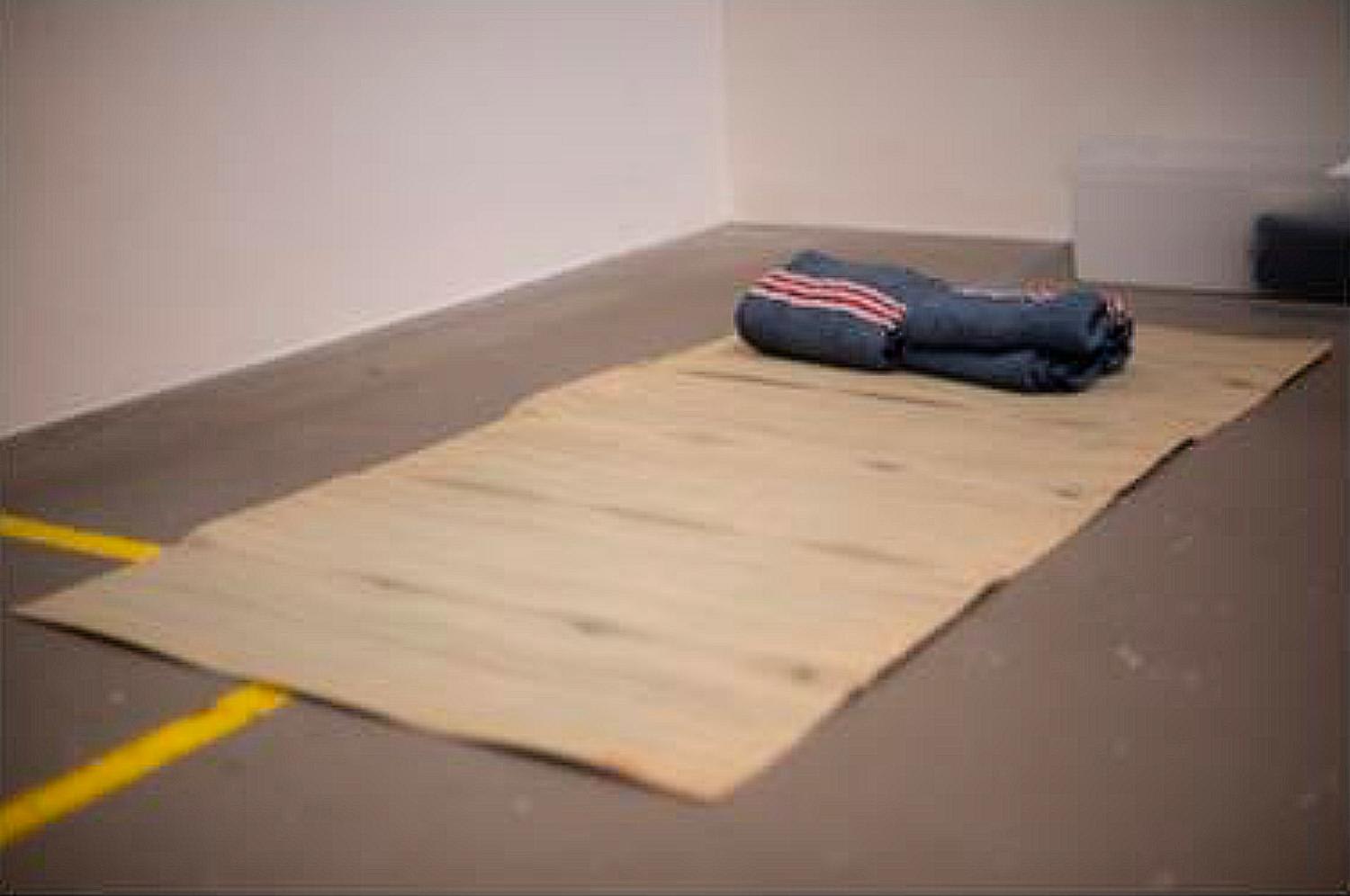 RACE-BASED PRISON DATA MAY 'DEEPEN' STEREOTYPES
Earlier on Monday, Mr Shanmugam replied to a parliamentary question on why the authorities do not publicly disclose figures on the racial composition of the prison inmate population and criminal offenders.
Acknowledging that minorities are disproportionately represented in the prison inmate population and in crime statistics, he said that disclosing data with a racial breakdown might deepen racial stereotypes.
"I say 'deepen' specifically, because it is not as if these stereotypes don't exist. They exist," he said, adding that regularly releasing such breakdowns would risk "hardening the stereotypes".
When the Government does release race-based data, it would be for the purpose of mobilising the communities into action and finding interventions that are better suited for different groups.
"Our assessment is that in these cases, the upside of spurring the communities to take action outweighs the negative of potentially deepening the stereotypes."
Mr Shanmugam added that the Government has engaged many stakeholders and community leaders on their views about releasing race-based crime stats.
"The unanimous view... was that it will not benefit our communities and Singapore's society, and it would encourage stereotypes and harm community relations," he said.
Examples of stakeholders it has approached include self-help groups such as Yayasan Mendaki and Hindu Endowments Board, and various language and religious-related bodies.
The minister said these groups agreed that such race-based figures should continue to be shared in closed-door settings with community leaders and groups, so that the issues can be addressed as a community.
"We will continue our current approach of disclosing such information on a selective basis, where doing so would be useful and positive for the community and society."
INMATES WITH MENTAL HEALTH CONDITIONS 
In reply to a parliamentary question about measures to address the needs of inmates who suffer from mental conditions, Mr Shanmugam said that about 5 per cent of inmates are on medication for the management of their mental health condition as of March this year.
Most common conditions were adjustment and mood disorders.
Although inmates with mild mental health issues are housed with the general inmate population, they are seen regularly by prison psychiatrists and go through rehabilitation programmes.
"Those who had severe mental health issues may be housed in a specialised facility managed with the Institute of Mental Health (IMH)," he added. This allows for more intensive intervention and therapy.
On after-release support, Mr Shanmugam said that inmates with mental and medical conditions may be referred to IMH or restructured hospitals for follow-up care.
LOWER RECIDIVISM RATES THAN OTHER JURISDICTIONS
Mr Shanmugam said besides looking at the physical conditions, the "software" aspects of the prison system need to be looked at, too, by looking at other markers such as recidivism rate and inmates safety.
"Our two-year recidivism rates have remained low and stable. The recidivism rate for the 2019 release cohort is now at 20 per cent, which is the lowest in the last 30 years," he said.
However he acknowledged that "we can do even better" for the five year recidivism rate, currently at 41.7 per cent for the 2015 release cohort.
In other countries, Mr Shanmugam said the two-year recidivism rates are usually around 40 per cent, while the five-year rates "can be in the 60 to 70 per cent range".
In response to TODAY's queries on the profile of those who return to prison within five years of their release, MHA said that the majority were repeat offenders who had previously been sentenced or detained for drug-related offences.
The ministry said that over a long period, ex-offenders are "even more influenced by personal and environmental factors" like relationship with family members, not mixing with people who may re-introduce them to crime or drugs as well as financial situation and employment.
"To improve the five-year recidivism rate, we will also need to address both their offending behaviour, as well as the underlying issues which may have led them to offend in the first place," said MHA.
'OFFICERS RUN OUR PRISONS
,

NOT GANGS'

Providing further comparisons with other jurisdictions, Mr Shanmugam said that the tight approach in prison management ensures that the authorities are on top of possible gang situations in there.

This compares to other places where prison gangs informally set the order, including controlling the underground trade, and where weaker inmates are often at the mercy of stronger ones, leading to high assault rates.

Since the 2019 financial year, the assault rate at prisons here was around 47 for every 10,000 inmates, Mr Shanmugam said.

In contrast, the rates varied from 100 to more than 500 in places such as England, Hong Kong, South Korea and Wales.

"In Singapore, the position is quite different: our prisons officers run our prisons, not gangs," he said, adding that the prisons adopt a zero-tolerance stance towards gang-related activities.

This does not mean that some bad things do not happen, Mr Shanmugam added.

"But we maintain more control and on the whole, less of these bad things happen compared with most other places."