Battling bullies: She fought to overcome fat-shaming, graduates with health-related diploma
SINGAPORE — Her primary and secondary schoolmates used to taunt her by calling her "fatty bom-bom" and "whale", among other unsavoury names.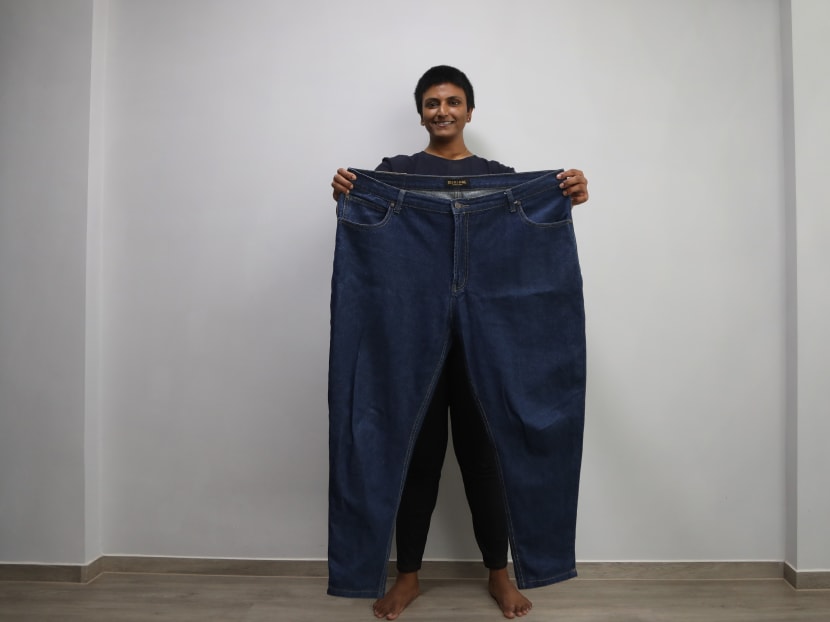 SINGAPORE — Her primary and secondary schoolmates used to taunt her by calling her "fatty bom-bom" and "whale", among other unsavoury names.
At her heaviest, she weighed 120kg when she was in Secondary 4.
For 21-year-old Angelyn Puspa-Nathan, who now weighs 80kg, talking about being a target for bullies is still not that easy and she continues to struggle with body-image issues.
However, she has managed to rise above the rejections and insecurities to make one thing count for herself: Her studies and her potential vocation to be a healthcare professional.
On Saturday (Sept 28), the Republic Polytechnic student was one of 517 Indian students to receive an award from the Singapore Indian Development Association (Sinda) in recognition of their achievements in academics, sports and the arts.
Speaking to TODAY before that, Ms Angelyn, who graduated with a merit grade from the diploma in health management and promotion course, described it as "the biggest achievement" in her life.
"Anybody who is so big-sized like me would never have imagined graduating from a health-related course," she said.
She is now looking forward to starting her job as a patient navigator at Khoo Teck Puat Hospital. The role involves guiding and advising patients on their healthcare options so that they can avoid being re-admitted into hospital.
Recalling her struggles with her own weight, Ms Angelyn said that she turned to food and "found happiness" there during her growing-up years.
"The major influence (then) was my family…I had the chance to eat whatever I wanted and there wasn't (anyone controlling) me."
She usually ate double portions of her meals and had fried food and sugary beverages.
This caused her to gain weight in her upper-primary school years. In Primary 4, she was 75kg and her friends began to shun her.
Out of loneliness, she ended up eating meals in her school's toilet cubicles because no one wanted to join her during recess. In one humiliating incident, a classmate pulled her chair away as she was about to sit, causing her to fall and exposing the shorts she wore under her skirt.
The bad experiences did not let up in secondary school.
Although Ms Angelyn enjoyed sports, she was frequently relegated to being a substitute for games during Physical Education lessons because no one believed she could do well for the team.  
The bullying took a toll on her and there were days when she would simply go home and cry.
"I was very upset and lonely. I felt that people were judging me based on my looks and never looked beyond my weight."
TIRED OF FEELING UNACCEPTED
Despite the bullying, she felt no motivation to lose weight because food gave her comfort through the tough times.
It was only after she sat for her N-Level examination in 2014 that she began to dread facing bullies in a new environment.
"I was very scared of people making fun of me when I went into tertiary education…I told myself that I didn't want to go there and feel worse than I did in primary and secondary school.
"I was tired of not feeling accepted by the people around me."
She set out to overhaul her diet while waiting for her N-Level results from October to December that year. 
She reduced her food portions and started eating healthier, increasing her intake of vegetables and protein. She also replaced sugary beverages with water.
When she exercised, she did it discreetly in her room by working out to YouTube videos for the first six months — because she felt too insecure to do so in public.
Returning to her secondary school at the end of the year to collect her results, teachers and classmates remarked that she "looked different".
The following year, as she entered Secondary 5, Ms Angelyn began to notice changes in how people treated her. Those who had not spoken to her in four years approached her and she started to feel accepted by her classmates.
The teacher-in-charge of her secondary school's fitness camp even asked her to share her experience with younger, overweight students.
DEALING WITH SETBACKS
During her first year in polytechnic in 2016, just as she managed to lose half her weight, someone from her extended family died. To cope with the grief, she found herself turning back to food for comfort.
Even though she gained back some weight, Ms Angelyn said that being older and having learnt more about health through her diploma course, she has realised that she should pay attention to her mental health and self-esteem, for example, and not just be thinking about her weight.
The journey of learning to love and care for herself is ongoing. For instance, she remains insecure about wearing sleeveless clothing due to the stretch marks she developed from her rapid weight loss.
The one silver lining from this was what she gleened as she watched healthcare workers care for her ailing family member before he died.
Without wanting to disclose who the family member was, she said: "I saw how he felt more comfortable communicating with the healthcare professionals than with family."
That was when she realised she wanted to help the sick and physically disabled.
Asked if she has anything to say to those who ostracise people who are overweight, Ms Angelyn said: "My message is for other people to accept everyone regardless of how they look.
"Someone can be big-sized, but if you doubt their abilities, you're just going to make them doubt themselves and that's the worst kind of feeling."