Being financially literate can help you save more, retire better
Even though Singapore millennials are more financially literate than most of their peers in Asia, many are still concerned about their finances and feel they don't know enough about managing their money.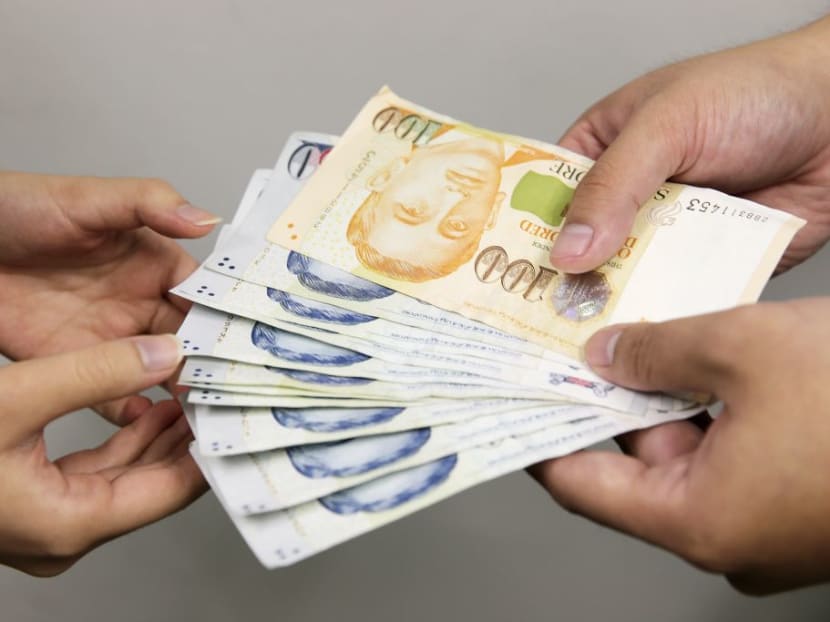 Even though Singapore millennials are more financially literate than most of their peers in Asia, many are still concerned about their finances and feel they don't know enough about managing their money.
Financial literacy, as the Australian Securities and Investment Commission describes it, is the knowledge, skills, attitudes, values and behaviours needed to make sound financial decisions to improve financial well-being.
"Financial well-being is part of a successful, healthy and productive life," the commission opined.
The elements of financial literacy are straightforward.
To become financially literate, you'll need to understand concepts such as income, budgeting, bank accounts, loans, investments, and spending effectively.
The United States-based Global Financial Literacy Excellence Centre has put those concepts into a very helpful eight-step checklist:
Earning: Understanding the components of wages and take-home pay

Consuming: Developing budgets and managing spending

Saving: Factors that maximise accumulation of savings

Investing: Types of investment types, risks and returns

Borrowing and managing debt: Types of loans, loan features and repayments

Insuring: Types of coverage and how insurance works

Risk: Understanding uncertain financial outcomes

Go-to information sources: Identifying appropriate sources and advice
Learning about and understanding each of these concepts can help give you the financial knowledge, attitude and behaviours for a more secure financial future. 
GREATER WEALTH, BETTER HEALTH         
Becoming financially literate delivers a multitude of benefits.
"People who are more financially literate plan more for retirement," University of Pennsylvania professor Olivia Mitchell explained during a stint at the Singapore Management University here.
"They save more, invest better and tend to space out their money over their retirement period."
Moreover, she said, financially knowledgeable Singaporeans are more confident about their retirement preparedness, hold more wealth and better-diversified portfolios, and are also more likely to be in better health.
Research by financial services company TIAA-CREF showed that people with high financial literacy plan for retirement and have double the wealth of people who do not plan for retirement.
Conversely, those with low financial literacy borrow more, have less wealth and pay unnecessary fees for financial products.
Unfortunately, many Singaporeans have a gap in financial literacy.
The Standard & Poor's Global Financial Literacy Survey, for example, found that about one-third of the men and nearly half of the women surveyed here did not hit the threshold for being financially literate, based on a very basic test of numeracy, risk diversification, inflation and compound interest. 
USE WHAT YOU LEARN
Understanding financial concepts such as budgeting, savings, interest, loans and risk can help you make wise financial decisions and avoid pitfalls. It turns out, however, that gaining financial literacy isn't as simple as completing a course or two.
Research by Assistant Professor Daniel Fernandes from the Universidade Catolica Portuguesa and Professor John Lynch from the University of Colorado Boulder found that simply taking courses on finance has negligible effects on behaviour 20 months later, because financial education decays over time.
What will work, they suggest, is "just-in-time" financial education that people act upon soon after the learning and continue to use.
Professor Philip Fernbach from the University of Colorado Boulder suggests that using digital tools which present relevant recommendations tailored to consumers' needs can augment the learning.
You can still start by taking a course to give you basic financial literacy.
Online learning such as the Personal & Family Financial Planning module on Coursera or free modules from the Institute for Financial Literacy on Udemy can be a good way to start.
Once you have that framework in place, learning more skills when you need them and continuing to use that knowledge can work well.
Start by learning about creating and managing a budget so that you understand your income, spend better, and find ways to save.
You can use resources such as short online courses on Khan Academy or Coursera to learn about budgets, then sign up for tools such as Toshl Finance to manage your money or Balo to help you save.
Once you've accumulated a few hundred or a few thousand dollars, you can learn about investing and put your money to work.
Resources such as guides on financial education portal MoneySense, the "Learn" portal at DBS bank, courses at Khan Academy or posts on Singapore financial portal Seedly can provide insights on investing.
You can then select exchange-traded funds (ETFs), use automated robo-adviser mobile applications such as Smartly or Stashaway, or choose bank options such as the OCBC Blue Chip Investment Plan, to invest.
If you need a mortgage or personal loan, or you're buying home or health insurance, you can similarly head to MoneySense or take the Understanding Loans and Insurance Principles lesson at Udemy or use other sources just before you buy insurance or borrow.
You can then head to comparison sites such as SingSaver or GoBear or Moneyline.sg to find the best deals on loans and insurance.
What you'll likely find is that having a framework and then learning just in time allows you to build your financial skills, so you can make better decisions.
Continuing to apply the skills will help you retain them.
And over time, you'll find that gaining this financial literacy puts you in a better position to manage your lifestyle now as well as to plan your financial future.