The Big Read: The not-so-Great Singapore Sale — after 25 years, once-premier shopping event is now left in the dust
SINGAPORE — The Great Singapore Sale (GSS) marks its Silver Jubilee this year, but one can hardly tell while taking a walk along Orchard Road — Singapore's prime shopping belt — or visiting any suburban malls: There is barely a buzz since the annual two-month campaign started on June 8, and some shopping centres are half-empty even during weekends.
SINGAPORE — The Great Singapore Sale (GSS) marks its Silver Jubilee this year, but one can hardly tell while taking a walk along Orchard Road — Singapore's prime shopping belt — or visiting any suburban malls: There is barely a buzz since the annual two-month campaign started on June 8, and some shopping centres are half-empty even during weekends.
With the Singapore retail scene under siege from the rise of e-commerce, the GSS has remained stuck in time, in the words of shoppers, retailers and experts, and has failed to evolve with latest consumer trends.
In 2016, after three consecutive years of decline in retail sales during the GSS period, Singapore Retailers Association (SRA) president R Dhinakaran publicly broached the need to re-examine the GSS' direction, as he revealed plans in a media interview to hold discussions with the Singapore Tourism Board (STB) to see "if there is a point in continuing (the GSS), or whether there is a need to reformat it".
Last year's GSS saw an uptick in retails sales, and the SRA declared it a "success". The higher sales were partly attributed to the launch of the association's mobile shopping app GoSpree, and tourist spending, as the GSS coincided with holidays in Indonesia and China.
But experts were quick to point out that the spike last year was partially due to the low base in 2016, and should not obscure the fact that the GSS badly needs a revamp.
The duration of the GSS — which was increased several times over the years — is "dragged out (for too long)" and its novelty has died, said Ngee Ann Polytechnic senior tourism lecturer Michael Chiam.
And if the first two weeks of this year's GSS is anything to go by, shoppers and retailers alike are feeling the same way.  
"There is always a sales rack – the off-season rack, the clearance rack, the post-sale sale rack. I don't have to wait till GSS to get something on sale," said undergraduate Farhanah Hussein, 21.
Since this year's GSS started, avid shopper Margaret Soh, 55, has spent about S$2,500 on shopping, including close to S$2,000 on seven skirts at Takashimaya's Pleats Please Issey Miyake outlet. However, this is about half of her usual spending during the GSS in previous years.
The travel industry executive said she was unimpressed with the discounts dangled by retailers this time. Among other things, so-called bargains were items which had previously gone on sale and the discounts in general were not generous enough, she lamented.
In recent years, GSS has become big on "gimmicks" that offer a discount only for the second item bought, for example, she noted.
Retailer and Naiise founder Dennis Tay, 33, reminisced how his parents would go on an annual shopping spree – snapping up pots, pans, bedsheets and other things "that we don't change often" – during the GSS when he was a child.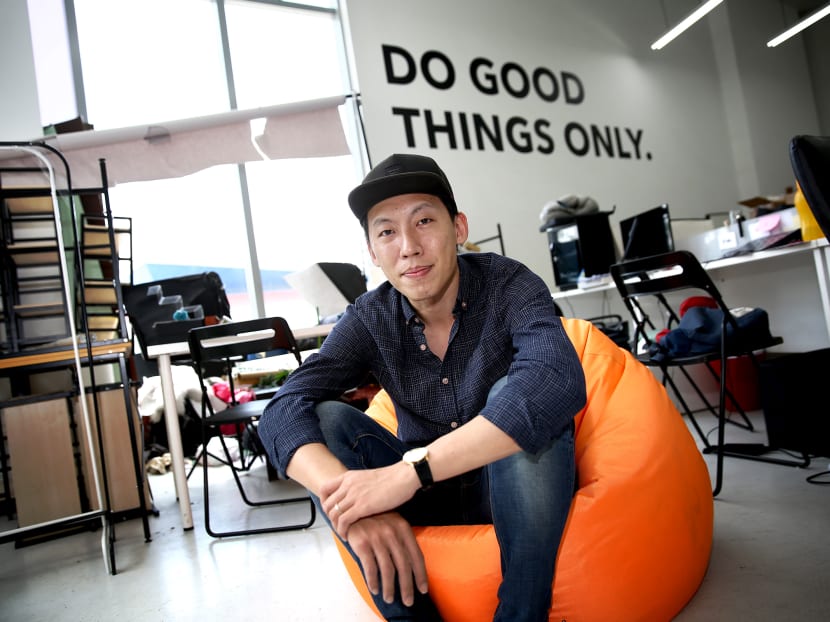 Now, as the owner of several lifestyle stores in Orchard, Katong and Jurong, he is trying to do his bit to recreate the GSS magic – by offering "everything at S$20" flash sales and discounts of up to 15 per cent, on top of sale items that are cheaper by as much as 70 per cent.
But response has been tepid, with sales inching up by a mere 3 to 5 per cent since this year's GSS started. He noted how during the four-day Black Friday sales last November, his firm's sales were at least three to four times higher than what it typically achieves during the two-month GSS.
It was a similar story at homegrown menswear label Benjamin Barker. Its chief operating officer Damien Tan, 41, said the brand, which is offering a "buy three, get one free" bundle deal, did not see any significant spike in walk-ins.
WHERE'S THE BUZZ?
This year's GSS runs from June 8 to August 12. At Ion Orchard for example, the distinctive red banners and posters screaming "sale" were plastered all over the shops in the mall.
However, it was telling that several tenants including Charles & Keith and Sephora were not holding any sale when TODAY visited the mall last Sunday.
"The tell-tale signs (that the GSS has lost its shine) were that there wasn't much buzz about it in the media and some retailers didn't even bother participating," said Savills research and consultancy senior director Alan Cheong.
Meanwhile, things were quiet last weekend at Cineleisure and Far East Plaza which used to be filled with young crowds. Vacant shop spaces were also scattered throughout the shopping centres, exposing the deeper malaise plaguing Singapore retailers.
On the first floor of Far East Plaza, some 50 shops had their shutters down, with fewer than 10 clothing  outlets open for business.
Mr Cheong noted that the fate of the GSS is linked to the fortunes of Orchard Road, which is the subject of a S$1.3 million study being conducted by Australian urban planning consultancy firm Cistri.
Cistri recently won the tender awarded by STB and the Urban Redevelopment Authority to rejuvenate the 2.2km shopping belt. The six-month study began in April and a blueprint for the area — spanning the next 15 to 20 years — is expected to be unveiled later this year.
In order to breathe new life into the retail scene, and save GSS in the process, Mr Cheong stressed the need for a fundamental overhaul. "Tweaking the retail mix or revamping the physical outlook of Orchard Road won't help much and would probably result in negative returns on the new capital expenditures," he said.
TODAY had earlier reported about how Orchard Road risked going out of fashion, given the combined onslaught of online shopping and the mushrooming of suburban malls in housing estates.
As in previous years, there is little coordinated GSS marketing at suburban malls such as City Square Mall, Waterway Point and Nex. Any sales held in conjunction with the GSS were done out of the tenants' own initiative.
Several mall operators told TODAY they still see the GSS as one of the highlights in Singapore's retail calendar, but they admitted that it does not rank high among their priorities when it comes to promotional efforts to increase footfalls.
Nevertheless, AsiaMalls, which manages suburban malls including Tiong Bahru Plaza, White Sands, Hougang Mall and Century Square, said that many of its tenants have launched special sales and discounts to "excite shoppers" during this year's GSS.
An AsiaMalls spokesperson noted that industry players are operating in a different landscape with "technology (enabling) online shopping and changing buying patterns".
The spokesperson said: "With the constant stream of promotions happening all the time, shopping is now a year-long affair and consumers no long have to wait for GSS to enjoy shopping… (They) want greater convenience, more variety, and a differentiated experience when they shop."
THE GSS STORY
The GSS is organised by the SRA and supported by the STB.
The first GSS was held in 1994 for a month, with hopes that it would become "as popular in the region as the London and Paris sales are in Europe and the New York sales are in the United States".
It saw a record of 664,000 visitors, and the success prompted the organisers to decide to hold the event annually.
"(The GSS) was started to enhance Singapore's image as an attractive leisure destination and support visitor arrivals and spend," said STB director of retail and dining Ranita Sundra in response to TODAY's queries. "Now in its 25th year, the GSS has developed into a key event on Singapore's retail calendar that coincides with the peak travel season and national school holidays."
Barring years when Singapore was hit by economic recessions, the GSS generally lifted retail sales annually, and helped cement the Republic's reputation as a shopping paradise. But signs that the GSS was losing its lustre appeared in 2012 when the retail sales index for June fell sharply. It edged up the following year, but subsequently fell for the next three successive years.
The declining trend was arrested last year when the retail sales excluding motor vehicles rose from June to August, compared with the same period in 2016.
Over the years, SRA and STB had tried various ways to breathe new life into the GSS.
SRA is the main promoter for GSS. On its part, the STB includes the event in its marketing plans, said Ms Sundra. Some of STB's efforts in this area include GSS posts and content on STB's various social media platforms and the VisitSingapore website. "These channels reach out to STB's global audience and help to increase the awareness of GSS, participating retailers as well as deals and promotions," said Ms Sundra.
In 2016, China visitors in particular were targeted through various initiatives: The GSS period was extended from eight to 10 weeks – a third extension in GSS' history – to better cater to tourists from Asia-Pacific countries, including China whose summer holidays fall in the June to August period. It was earlier extended from four to six weeks in 2000, and another two weeks were added to GSS in 2004.
The organisers also moved on from partnering with MasterCard to Chinese payment company UnionPay.
Last year, the GoSpree app was introduced, and downloaded more than 32,000 times during the GSS period. About 200 participating brands dangled exclusive offers and discounts through the app.
To mark the GSS' 25th anniversary this year, the SRA has introduced two days — July 7 and August 8 — on which the Goods and Services Tax (GST) will be absorbed by participating retailers.
Such a sales tactic has been successfully employed in the past by department store Robinsons.  But this is the first time it has been introduced in the GSS.
Other efforts this year include the addition of geofencing technology to the GoSpree app, which enables consumers to receive e-coupons for discounts if they are within a 5km radius of the participating merchants. From July 1, the app will also allow users to send the coupons to their friends by email or Facebook.
An SRA spokesperson said more than 9,000 people have downloaded the GoSpree app this year, bringing the total user pool to around 43,000. Tourists make up one quarter of those who had downloaded the app.
Courts Singapore is among the retailers which have come onboard the GoSpree app. Its country CEO Ben Tan said it is offering exclusive promotions via the app, with shoppers able to "enjoy attractive discounts of up to 40 per cent on small and personal care appliances as well as cookware by downloading eCoupons on the app and presenting them at the cashier counter for redemption".
However, some retailers including Benjamin Barker were uninterested. Mr Tan, its chief operating officer, felt the app's reach was "still very limited", and the additional point of sales — in return for what he felt were little returns — was cumbersome for a small outfit like theirs.

FIXING THE GSS: WHO IS THE TARGET AUDIENCE
Apart from piecemeal initiatives, some experts and retailers felt that a more fundamental review of the GSS concept was needed. Among other things, the organisers must be clear about the campaign's target audience — whether it is the tourists or the domestic consumers — and whether it wants to reach out to the younger, more tech savvy generation of shoppers or is content with getting the business of an older demographic, they pointed out.
The recent focus on Chinese tourists for example does not resonate with retailers serving the domestic market, the experts and retailers noted. The seemingly old-school marketing efforts are also having a limited reach, they added.
"GSS was created 25 years ago. Up till today, we are still very unsure who the target demographic is," said Benjamin Barker's Mr Tan, who reiterated that his business focuses on the domestic market.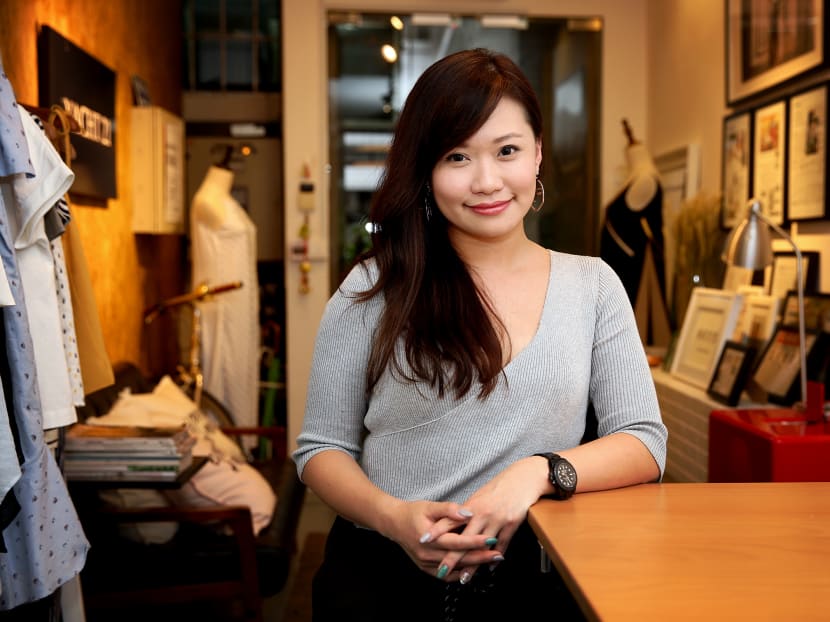 Ms Jaren Ho, 34, the founder of apparel brand Yacht 21, said the GSS was not doing enough to attract the millennials via social media such as Instagram.
"You look at the crowd going to Art Box. GSS or not, people still want to shop, come out and spend money, but the concept needs to change. Renaming the whole thing might help. Or use another approach," said Ms Ho, who suggested taking a "more lifestyle approach".
Mr Joshua Koh, who is the chief executive officer of local furniture firm Commune, said that should the GSS embrace its tourism focus, it should be made more holistic by involving the entertainment, hotel and food and beverage establishments as well — and not just clothing, furniture or appliance retailers for example.

NO LONGER 'THE SALE WORTH WAITING FOR'
Ultimately, the GSS needs to stand out from the other sales campaigns all-year round, if it wants to remain relevant.  
When it was first started, the GSS was "the only season" for great deals and discounts, said Benjamin Barker's Mr Tan. Ms Ho added: "Singaporeans (grew up) knowing what is a GSS."
That was a time when there were hardly any online competitors, said Mr Bernard Aw, principal economist at market research firm IHS Markit.
"With fierce competition from online retailers now, it's harder for GSS to gain the prominence it once had," said Mr Aw.
Other countries have also caught on and are providing stiff competition: The Malaysia Mega Sale, the Hong Kong Shopping Festival and the Amazing Thailand Grand Sale are all held during a similar period as the GSS, said Ms Wendy Low, who is the head of retail at Knight Frank.
With consumers spoilt for choice, retailers are also coming up with their own strategies, with many turning to the online space.
Apart from holding their own sales outside of the GSS period, some major retailers — including Robinsons and Metro — are cashing in on global shopping events such as Black Friday or Singles Day.  
As a result, consumers hoping for the best deals during GSS are left disappointed.
"Given strong regional competition and the rise of online shopping, the GSS can certainly benefit from a reinvention," said Courts Singapore's Mr Tan. "That said, it remains a signature event for both locals and tourists, who tend to bargain-hunt during the season."

IF YOU CAN'T BEAT'EM, JOIN'EM
To give the GSS a much-need publicity boost and renewed interest among today's Internet-savvy customers, the organisers could also leverage the reach of online retailers, some experts suggested.
Lazada, for instance, held its first GSS sale in 2015, and generated the most buzz on the Internet then with daily deals on its mobile app, according to marketing technology company Amobee.
This year, Lazada continued to offer sales under the GSS banner, and contrary to reports from physical stores, the e-retailer has seen a sharp increase in sales compared to last year.
"Shoppers this year are increasingly browsing and purchasing via Lazada's app in comparison to previous GSS sale periods. This can be attributed to our new Shakin' Deals feature, where shoppers can shake their Lazada app to win exclusive vouchers," the e-retailer told TODAY.  
In 2015, e-commerce platform ezbuy started its annual "65eday" campaign which is held every year on June 5. "We introduced this (campaign) to commemorate Singapore as ezbuy's country of origin and create Singapore's first and largest global online shopping festival that customers can look forward to," the firm told TODAY.
The sale, which was held just three days before this year's GSS official started, offered discounts of up to 90 per cent "across millions of products from various marketplaces".  
The company also held sales from June 10 to 18 — coinciding with the start of the GSS this year — as part of its annual mid-year sale, where sellers offer 20 per cent to 50 per cent discounts.
Ezbuy's largest sale, however, remains the Singles' Day sales where it sees "50 to 100 times increase in sales".
Retailers are sitting up and taking notice.  Accordingly, they are adjusting their strategies.
Courts Singapore's Mr Tan said that in recent years, the company has "noticed the rise in popularity of other shopping events such as Black Friday and Singles Day that play on the rise of e-commerce".
As such, it has been "driving promotions during these signature shopping events over the years", he said. Since Courts started participating in Black Friday sales from 2013, sales momentum has been growing year on year, he added.
Associate Professor Prem Shamdasani, from the National University of Singapore Business School's department of marketing, suggested that GSS can rethink its bricks-and-mortar proposition and encourage retailers to offer a "bricks and clicks" sales experience – integrating the offline and online experience to offer greater convenience, value, variety and services to shoppers.
"(This) will attract more millennial and international shoppers and help drive shopper traffic to the stores and malls, which can further differentiate themselves by organising thematic promotional events," said Assoc Prof Shamdasani.
Experts reiterated that Singapore, which does not operate on a low-cost structure as in Thailand or Malaysia, should think about a unique proposition for its shopping festival that would work to its strengths.
Dr Kapil Tuli, who heads Singapore Management University's Retail Centre of Excellence, said: "As with any strategy, over the years competitors catch up and imitate. In that respect, any entity needs to ask itself: What is the unique value about our offering and do we have the assets to make this offering?"