Bishan Park Condominium up for collective sale with S$680 million asking price
SINGAPORE — Bishan Park Condominium is being put up for collective sale with an asking price of at least S$680 million, its marketing agent ERA Realty said on Tuesday (Sept 24).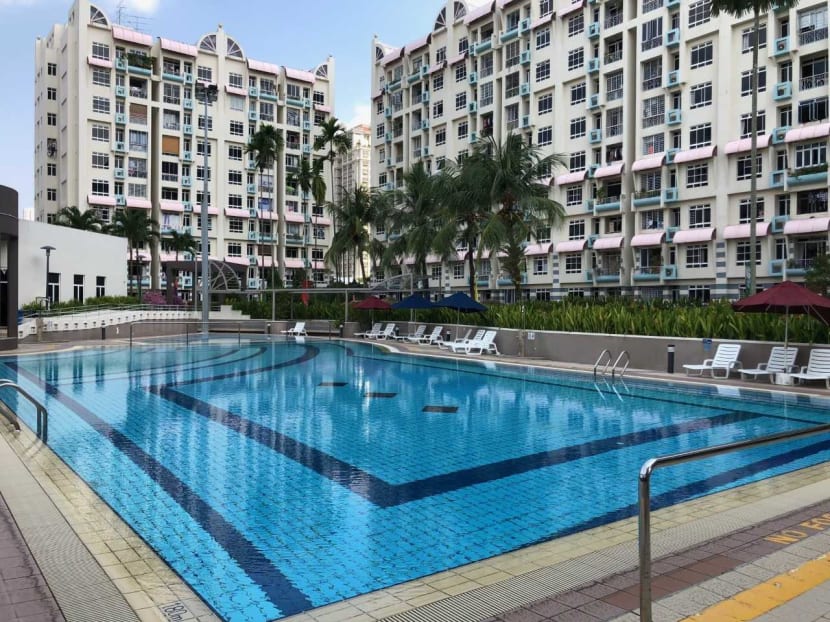 SINGAPORE — Bishan Park Condominium is being put up for collective sale with an asking price of at least S$680 million, its marketing agent ERA Realty said on Tuesday (Sept 24).
The 28-year-old condominium is just an eight-minute drive from Braddell View — a mega site also up for en-bloc sale with a S$2.08 billion price tag. That site is still looking for a buyer with its tender due to close on Wednesday.
More than 80 per cent of owners at 320-unit Bishan Park have agreed to the collective sale of their 2.5ha site at Sin Ming Walk, ERA said. This is a requirement under en-bloc sale rules.
The S$680 million price tag translates to a land rate of S$1,122 per sq ft per plot ratio (psf ppr), a little lower than Braddell View's S$1,199 psf ppr.
But analysts told TODAY the condo's chances of getting sold by Nov 8, when its tender closes, are still slim as no projects priced above S$500 million have managed to sell since the Government introduced a new round of cooling measures in July 2018.
Beyond the upfront price, a big deterrent would be the S$70 million to S$75 million developers will have to spend to intensify land use and top up its lease to a fresh 99-year lease, while having to pay 25 per cent Additional Buyer's Stamp Duty, they said.
Bishan Park, with a plot ratio of 2.1, comprises five blocks of 10-storey apartments.
If a buyer can be found, each unit's owner will stand to receive proceeds ranging from S$1.9 million to S$2.3 million, ERA noted in a press release.
Highlighting the site's best attributes, ERA said Bishan Park is within 400m of the upcoming Bright Hill MRT station on the Thomson-East Coast Line, which is expected to open in 2020.
The site is also well connected to major expressways, such as the Central Expressway, Tampines Expressway, Seletar Expressway, and the Pan-Island Expressway, it added.
NOT THE RIGHT TIME
But no matter how attractive the attributes might be, analysts said the timing of the sale attempt is not right.
Mr Alan Cheong, executive director of research and consultancy at property firm Savills Singapore, said the appetite for collective sale projects is increasing, but at "not too large a quantum".
Developers are going for "bite-sized" land parcels well below the S$500 million mark, as many are still clearing the collective sales projects they acquired in 2016 and 2017 when en-bloc fever gripped the market, he said.
Mr Cheong added that recent successful en-bloc sales were mainly for sites with commercial uses.
Recent reasonably large sales include the freehold Min Yuan Apartments at 62 Waterloo Street, which was sold to Fragrance Group this month at S$141 million. It will be redeveloped into a hotel, also using an adjacent site the group bought previously.
Another was the en-bloc sale of Tanjong Pagar's Realty Centre at S$148 million to The Place Holdings, which indicated it would use the building as its headquarters.
Mr Cheong said Bishan Park would stand a better chance of finding a buyer in late 2020 or 2021 when the momentum is likely to build up again, he added.
"(That's when properties) could catch the early birds among developers in the next wave," he said. "Now, the developers still have to clear their inventory. They have not cleared enough of their inventory to want to take the risk yet."
Now is also a bad time as there is a glut of properties up for collective sale, said Mr Colin Tan, director of research consultancy at Suntec Real Estate Consultants.
"Why are developments choosing to launch now when it is quite obvious that there are a lot of projects up for sale?" he said. "The economic outlook is also not quite good."
Other than Braddell View, developments up for sale include Watten Estate, a freehold site in Bukit Timah with a reserve price of S$536 million, and Lakepoint Condominium, a 99-year leasehold development in the Jurong Lake District going for S$640 million.
"Definitely there is no undersupply, so the question is if there is oversupply, is there going to be enough demand?" Mr Tan asked.
CURRENT EN-BLOC BIDS ARE 'COMEBACK TRIES'
Real estate researcher Ong Kah Seng called these recent en-bloc bids "comeback tries" in light of a recent recovery in private home buying sentiment a year after the July 2018 implementation of the property cooling measures.
Like other analysts, he stressed that developers generally still have substantial projects to focus on selling and launching, and many are re-assessing total portfolio risks that take into account global economic uncertainties and the escalating United States-China trade war.
"Developers are now, and going into 2020, in a more cautious and totally realistic land acquisition mode, and will only offer significantly higher prices for super prime sites (such as Pearl Bank Apartments, which was sold to CapitaLand for S$728 million)," said Mr Ong.
Developers will also be mindful of a surge in new private homes scheduled for completion in 2021, which will intensify the "leasing competition" among landlords looking for tenants, dropping demand for units, he said.