Boasting thousands of Instagram followers, pet influencers are giving their human counterparts a run for their money
SINGAPORE — He loves dressing up and snacking on chicken feet, and he can shake his buttocks on cue. He is an "influencer" who has amassed over 21,000 followers on his Instagram account.
SINGAPORE — He loves dressing up and snacking on chicken feet, and he can shake his buttocks on cue. He is an "influencer" who has amassed over 21,000 followers on his Instagram account.
Oscar the Pembroke Welsh corgi is one of the many pet influencers in Singapore who have garnered internet fame, giving their human counterparts a run for their money.
Owners of Insta-famous pets TODAY spoke to said they spend more time on the accounts they created for their pets than their own.
Oscar's owner Jaycee Cai, 30, spends an hour a week documenting his daily activities, dressing him up and staging photoshoots in the living room of her three-room flat in West Coast Road.
The company purchaser started Oscar's Instagram account in 2015, when he was eight months old, after getting him from a pet store.
"He was my first pet so I was excited to show him off to my friends and family members. They were always asking me for photos (of him) so I figured it would be easier for me to create an account so that they can get their updates," said Ms Cai.
She tries to post snippets of his life every day — even on weekends and public holidays — and makes sure each post comes with hashtags like #corgination #corgisofinstagram and #petstagram.
For some, they started Instagram accounts for their pets because they did not want to flood their own.
Ms Jayce Ho, who manages the account @sgpolishchicken, lives with her parents, seven chickens, a duck and a dog in their semi-detached house.
The head of business development and marketing, who did not want to reveal her age, said aside from uploading pictures of their adorable antics, she also shares guides on how to keep chickens as pets, especially Polish chickens — a European breed known for its unique crest of feathers.
Asked how she garners followers — 950 since she started it nine months ago — Ms Ho said: "I think people are generally fascinated yet amused that there is a girl who keeps chickens as pets in Singapore, and shared our account with their friends and family."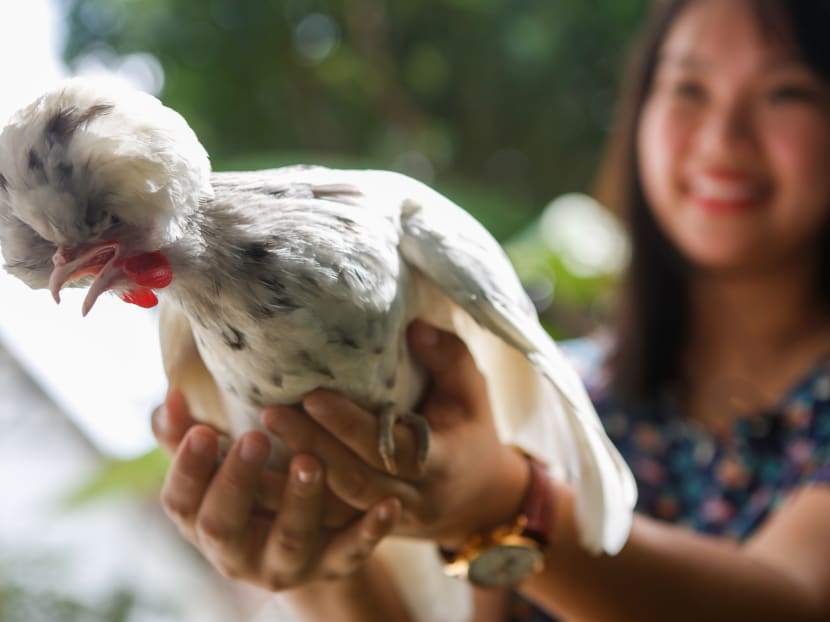 What followers of these Insta-famous pets do not see is the effort behind each post.
Marketing specialist Arshanti Chand, who manages the social media accounts of her maine coon cat Brossy Meowington, said on top of posting pictures of him about three times a week on his Instagram account, she also shoots videos for his YouTube page.
In one video, the 26-year-old is seen buying S$200 worth of birthday presents for her cat at the pet store. There is also a video to celebrate National Day.
To date, Brossy's Instagram account has garnered close to 50,000 followers since it started in 2017.
Ms Arshanti said: "I think we have amassed this many followers because we put in a lot of effort into making cute or funny content. It's not just about posting cute photos."
Ms Cai uses her design skills to create merchandise for her furry corgi and sells them on his online website.
Oscar's fans can buy gift cards, luggage tags, batches, stickers and even a portrait of him on the site, all specially designed by Ms Cai.
"I love designing so it has become my passion to design his merchandise and draw cartoons of him. Seeing that he has his own fan base, I thought I could start an online shop," she said.
PET INFLUENCERS — A LUCRATIVE BUSINESS?
Despite the effort involved, not all pet owners are making money from their endeavours.
Even Ms Cai's online shop merely helps with her corgi's upkeep but does not bring in a profit.
Many companies have come forward to offer sponsorships, but she declined most of them since Oscar is sensitive to commercial food.
Ms Cai said she has requested items from companies to be included in Oscar's Instagram post or stories but she does not charge them a fee.
Ms Ho, a newcomer in the field, said she has spent a substantial amount on her chickens' coop, their upkeep and food, without getting any sponsorship.
"So far, the only return I get from my chickens is fresh eggs for breakfast and a lot of hugs," she added, chucking.
In comparison, Ms Arshanti told TODAY she can command up to S$600 per post and she has received over 20 sponsorships for Brossy so far.
She has also received gifts on numerous occasions, including a Dyson vacuum, Skechers sneakers, a S$300 gift voucher from a pet shop and over S$1,100 of paid sponsorships from a brand.
"He was given a Coach bag once by a nail salon in exchange for a post with the shop name," Ms Arshanti said.
As more offers came in, Ms Arshanti decided to sign Brossy to talent management agency The Woof Agency last year.
"It's easier now because I don't have to go through the stress of negotiating a deal myself as some companies would try to take advantage or manipulate. The Woof Agency also got us the paid sponsorships and bigger deals," she said.
AN AGENT FOR PET INFLUENCERS
As the pet influencer field in Singapore is getting more crowded, a pair of animal lovers has set up a firm to help pet owners.
Its co-founder Jane Teh, 26, started The Woof Agency — a platform which connects brands to a pool of pet influencers to work on campaigns — about a year ago with her fiancé.
"A lot of them are pet owners who just need help to iron out details in sponsorship deals," she said.
Pet influencers can earn as much as their human counterparts through endorsement deals, meet-and-greet sessions and merchandise, Ms Teh said.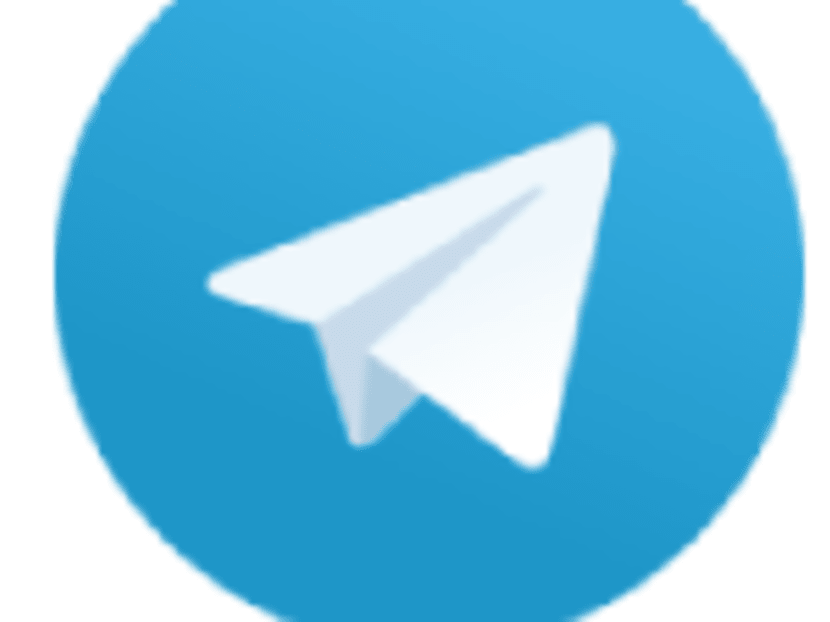 Influencers with fewer than 100,000 followers can earn S$300 to S$500 for an Instagram post. Those with more than 100,000 followers can command a few thousand dollars.
Influencers
with more than one million followers, like a famous golden retriever in the United States, can charge upwards of S$5,000 for one post.
However, the community in Singapore has not caught on yet, as many still receive sponsored items instead of payment.
"I think one of the main differences we see between human and pet influencers is motivation. For most human influencers, social media is both a passion and their livelihood and because of that, it can get very transactional."
"But for most pet influencers, their owners are working adults and the Instagram account is just a way for them to share their pet's life with other pet owners. So they are more selective about the campaigns they take on because it is important to them that they believe in the brand they are promoting."
So why are pet influencers becoming more and more popular? Ms Teh has several theories for this.
"When people follow these animals, they invite them into their lives without having to take up the responsibilities of owning a pet," she said.
"People just gravitate towards animals because they don't generate any negative feelings."