Born in the 1950s: 'Merdeka' generation lived with uncertainties, worked in Singapore's early industries
SINGAPORE — Unlike the pioneer generation who endured the hardships of World War II or had to take up laborious jobs or were discouraged from going to school, the "Merdeka" generation born in the 1950s had it slightly better.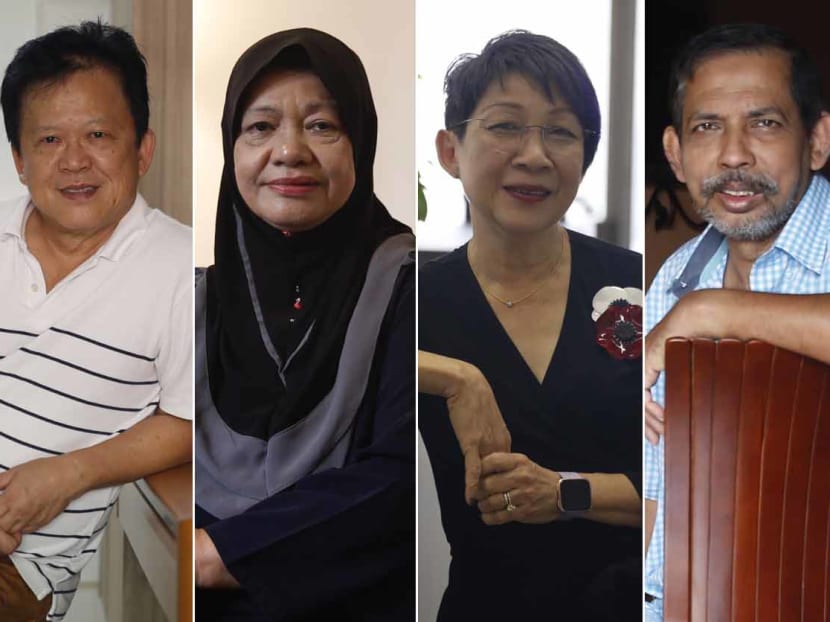 SINGAPORE — Unlike the pioneer generation who endured the hardships of World War II or had to take up laborious jobs or were discouraged from going to school, the "Merdeka" generation born in the 1950s had it slightly better.
Even so, life for this Merdeka generation ("merdeka" meaning freedom in Malay) was not all rosy. They were growing up at a time when Singapore underwent a tumultuous period that led up to its independence in 1965 and the early nation-building years after that.
They witnessed the fight against communism and the racial riots, and were worried about Singapore's survival after the separation from Malaysia. Living conditions were still poor, the literacy rate was low, and unemployment was high.
Ms Norliah Ismail, who was born in 1953 and is now a 64-year-old retiree, recalled her grandfather asking the family whether they wanted to move permanently to Malaysia where life would be more stable, or to remain in Singapore where there were many uncertainties about the future. She was quick to respond: "I study here, my friends are here, why should I leave?"
Born in a village located at what later became the Singapore Turf Club at Bukit Timah, Ms Norliah lived with her parents and eight siblings.
Her father worked as a taxi driver, while her mother was a domestic helper for a British family.
Before they were married, her parents stopped studying after their primary school education to work and support their respective families.
Ms Norliah and her siblings managed to go to school while their parents worked, but things took a turn when her father died cancer.
Then a 15-year-old Secondary 3 student at Whitley Secondary School, Ms Norliah decided to drop out of school and became a factory worker to ease her mother's burden.
"I was sad, but what to do? I have to sacrifice for my family," she said.
Now, she has three adult children of her own who are in their late 30s and early 40s.
The circumstances were similar for freelance tour guide William Lim, 65.
Born in 1953 to a family living along Beach Road, Mr Lim — who is the oldest of eight children — had to stop his studies after Secondary 3 to help earn money for his family.
His father was a blacksmith and his mother took up odd jobs as a coffee-shop assistant, among others.
Unlike his father who did manual work, Mr Lim got a job as an insurance agent before working in an electronics factory and then as a tour guide.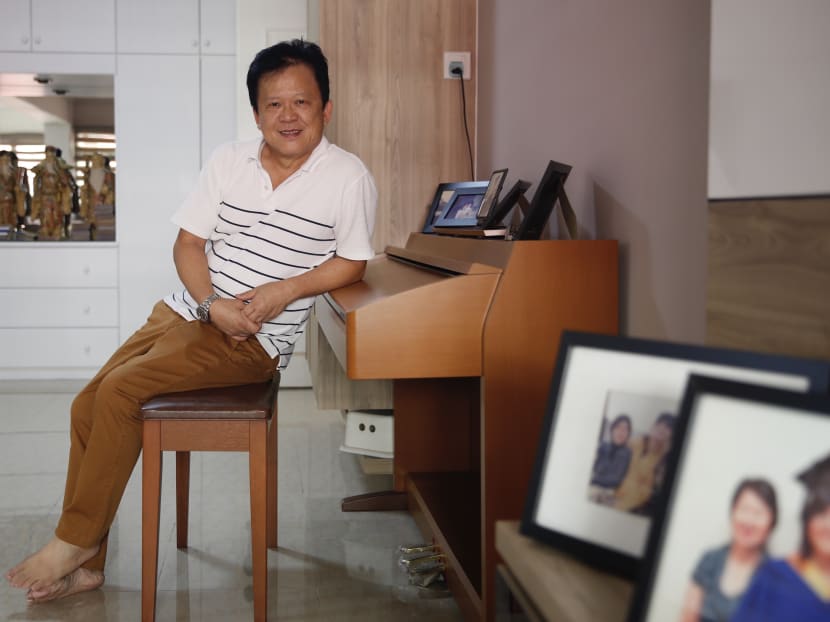 "The types of jobs we had were better. Less laborious than what our parents did," he said.
Like others born in the 1950s, Mr Lim told of the fear they experienced when racial riots erupted in 1964.
Singapore was part of Malaysia then after the merger a year earlier, and there were clashes between the Malays and Chinese as political tensions built.
Then about 10 years old, Mr Lim saw people "running around", and his uncle — also a blacksmith — lining up weapons at home. Confused over the chaos, he asked what was going on.
"My uncle said, 'There's a racial riot and I'm preparing weapons just in case we need to defend ourselves.'"
Thousands were arrested after the series of riots that year. Close to 40 people died and more than 500 were injured.
OPPORTUNITIES FOR STUDIES, BETTER-PAYING JOBS
Through the late 1960s and in the 1970s, as the industrial revolution was ongoing, Singapore's founding government leaders were in the thick of solving the problems of squalid living conditions and unemployment.
Pioneer industries and factories linked to multinational corporations were encouraged to start up here, and job openings grew.
That allowed Ms Christina Spykerman, who was born in 1959, to make a career switch from being a social worker — a job she had held for three years — to being a sales executive in the hotel industry, where she remained to this day.
Now an executive vice-president for Asia-Pacific at WorldHotels AG, the 59-year-old said that as more jobs were created in the 1980s, salary levels started to soar.
"The whole idea of bonuses came into play… and you could afford more things," she said.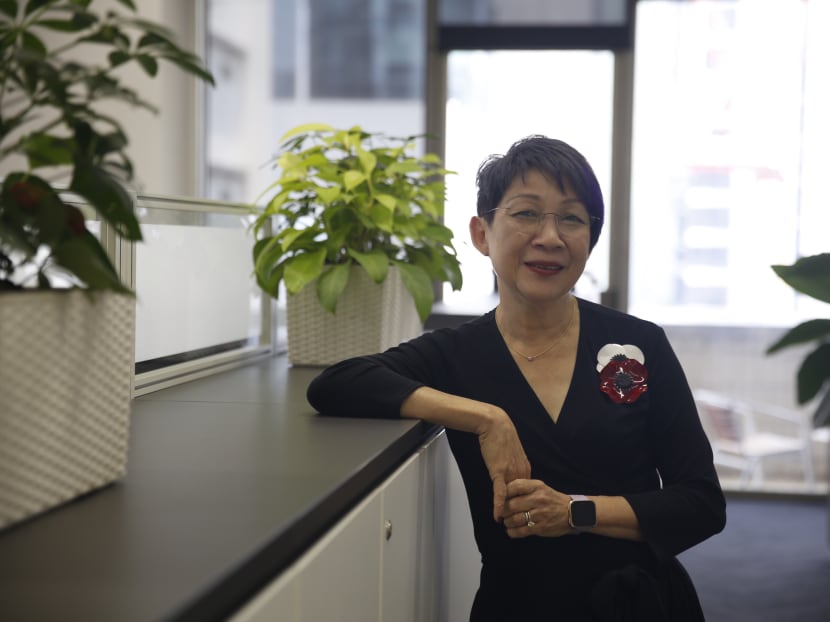 While many Singaporeans of her generation grew up in poor households, Ms Spykerman was among the few who were slightly privileged.
Her parents held what were considered "good jobs" at that time. Her father, a civil servant, was working in the postal services, and her mother was holding a job in a telecommunications company.
Regardless of their better-paying jobs, her parents scrimped and saved to pay for household expenses. Ms Spykerman remembered her mother sitting her down, telling her that they could not afford to have a domestic helper, and that she would have to do the household chores.
"I became a surrogate mother to my brother while my parents worked. I waxed the floors, prepared my brother for school," Ms Spykerman said.
Her parents were prudent. Ms Spykerman and her younger brother received new clothes only once a year during Chinese New Year, and her mother would sew her school uniforms "extra large" so that she could continue using them for as many years as possible as she grew older.
When Ms Spykerman was studying in the National University of Singapore, she would take up part-time jobs distributing flyers or giving tuition, for example, so that she could pay for her own spending instead of relying on her parents.
In those days, the Government's plan to link education policies with the country's economic restructuring meant that there were more pathways to receive a vocational education at various institutions.
Mr Chinnathamby Malim Yusof Malik, now 62 and born in 1956, was among those who studied in what was then called the Singapore Technical Institute, and received a qualification in civil engineering.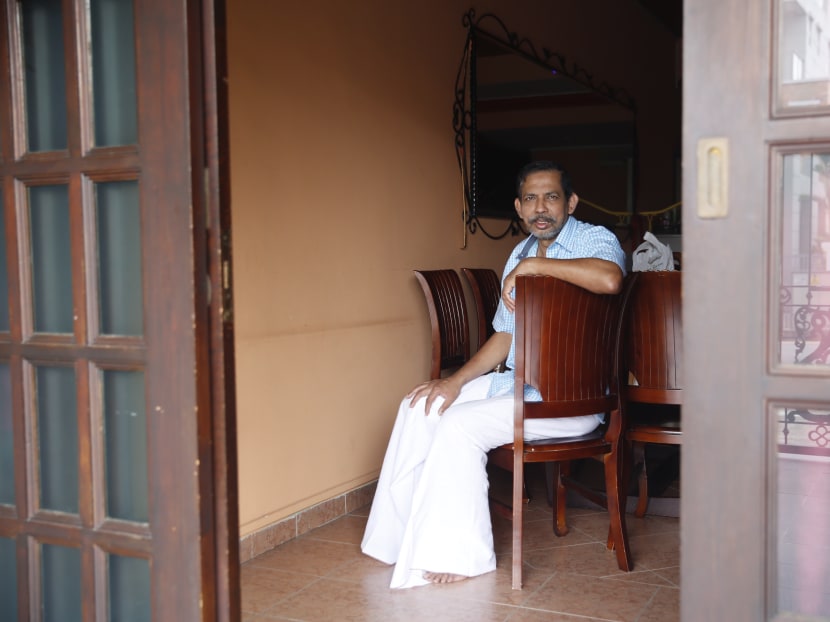 He is now working as a licensed aircraft engineer at SIA Engineering Company.
"During my father's days, the thought of getting an education did not cross their minds. They were not well-off and had to work. So, my generation was bit better off in that sense," Mr Yusof said. His parents have since emigrated from India to Singapore.
SUPPORTING HEALTHCARE NEEDS
In his National Day Rally last Sunday (Aug 19), Prime Minister Lee Hsien Loong teared up as he spoke about the Merdeka generation, who had experienced the "indelible, formative" events before and after Singapore's independence.
To recognise their contributions, a Merdeka Generation Package will be created for them, he announced. Similar to the Pioneer Generation Package, it will cover areas such as outpatient subsidies, Medisave account top-ups under the national Central Provident Fund (CPF), and subsidies to pay for CPF MediShield Life insurance premiums.
This package will be offered to some 500,000 Singaporeans born between 1950 and 1959, though the benefits will not be as generous as they are for the pioneer generation before theirs, who had fewer advantages in life.
"But (it) will go some way to relieve their healthcare worries and, more importantly, show our appreciation for the Merdeka generation's contributions," PM Lee said. More details on the package will be announced next year.
Those who spoke to TODAY said that this piece of news was a "nice gesture" from the Government.
Mr Lim, who takes home more than S$2,000 a month as a freelancer, said that it will help lessen some of his worries over his medical bills.
He has high blood pressure and spends more than S$100 on medication every four months. Last year, he went for knee replacement surgery.
"I do feel the pinch a bit when I pay for the medicine, and I don't have a stable income. So, it is worrying, whether I have enough savings for my healthcare needs later on," he added.
For Mr Yusof, he is unsure about the extent to which the package will be helpful because details are "still vague".
"We still do not know (what will be given), so, I can't say how much it will affect me."
Ms Spykerman noted, as many have, that the middle or the "sandwich" class is often forgotten, because most of the Government's subsidies cater to those in lower-income households.
So having the Merdeka Generation Package will help, she added. "Those in my generation continue to work, and our health and body will 'cave in' one day. So, it's really good to hear about the package."
Ms Norliah said that since there are some Singaporeans in her generation who did not earn high salaries in their early working life and their contributions to their CPF accounts were therefore lower, they would have lesser CPF savings now.
"Our savings in the Medisave account, for example, are not high. The package will ease some of our concerns about healthcare cost," she added.
Sign up for TODAY's WhatsApp service. Click here:
 
Sign Up