Optometry boss, 37, who retained, upskilled workers during Covid-19 among NTUC May Day Awards recipients
SINGAPORE — When his optometry business ground to a virtual halt during the start of the pandemic in 2020, Mr Ken Tong did not fire any of his employees, and once the Covid-19 crisis abated, he doubled up efforts to train and upskill his workers, and raised their salaries.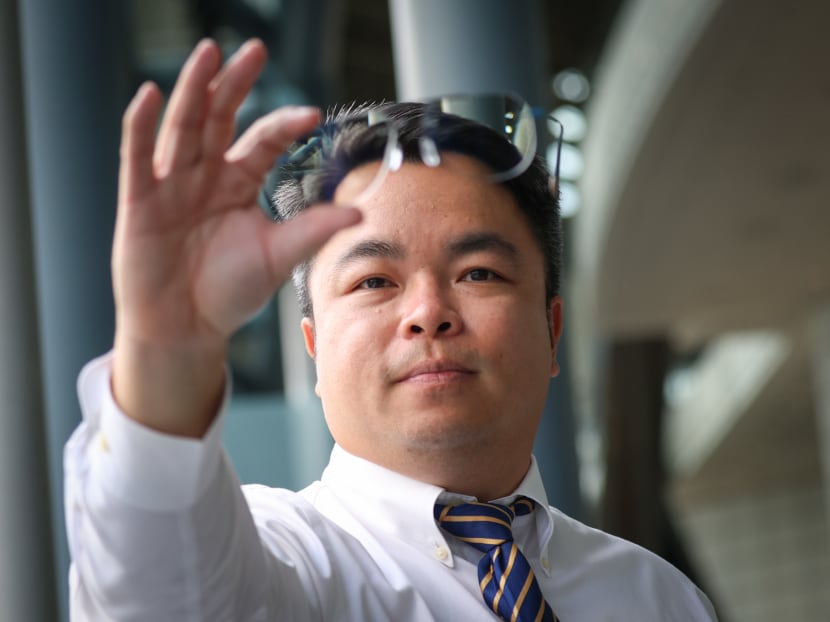 Mr Ken Tong, 37, received the Partner of Labour Movement Award at the NTUC May Day Awards ceremony
The founder of The Eyecare Initiative stores said that he did not fire any workers during the Covid-19 pandemic despite business being bad
When the crisis abated and business picked up, he raised their wages and gave them training
Deputy Prime Minister Lawrence Wong also received the top honour at the award ceremony for his advocacy and support of the labour movement
SINGAPORE — When his optometry business ground to a halt during the Covid-19 pandemic in 2020, Mr Ken Tong did not fire any of his employees. Once the global health crisis abated, he doubled up efforts to train and upskill his workers, and raised their salaries. 
"Everyone has commitments, and families to feed, so we didn't want to lay them off," Mr Tong, who is the founder and director of The Eyecare Initiative, said.
The 37-year-old was speaking to TODAY on Monday (May 22), after he was named to receive the Partner of Labour Movement Award at the National Trades Union Congress (NTUC) May Day Awards ceremony held at the Suntec Singapore Convention and Exhibition Centre.
There were 172 awardees for the annual event, which celebrates various union leaders, workers, company managements, government representatives and organisations for their "outstanding contributions to the labour movement" and their championing of workers' interests and rights, NTUC said in a statement on Monday. 
Mr Tong said: "I am definitely very grateful and humbled that I had even been nominated. And I'm very excited about receiving this." 
The highest honour at the award ceremony was received by Deputy Prime Minister and Minister for Finance Lawrence Wong, for his advocacy and support for the labour movement.
CHALLENGES DURING THE PANDEMIC 
Mr Tong said that at the start of the pandemic, the number of customers to his four retail shops plummeted because the public was urged to stay home, while the number of employees who could tend to each shop was also restricted to just one. 
This meant that two to three employees for each store had no work to do, since about three to four employees normally worked at each store. 
"The first thought I had was, 'How do I continue to make sure that my employees are well taken care of?' and of course, not trying to lay off anyone," Mr Tong said. 
He ensured that his employees took turns to man the stores and keep the company afloat. For some employees, they had to take no-pay leave during this period, but this was done only as a last resort, and their salaries were not reduced when they returned to work. 
"I have to thank my teammates for being very understanding for taking some (no-pay) leave at that time," he added. "Everyone had the same share of being hit (from taking no-pay leave)… but we managed to keep everybody employed." 
He said that his bid to retain his staff members paid off, because when the crisis was better managed from late-2020 onwards, business became stronger than ever. 
"The revenue was even better than pre-Covid right after the (partial lockdown in April to June 2020) was lifted," he said. 
With business picking up again, his employees' wages have been raised year-on-year by 10 to 20 per cent and there were bonuses of up to three months based on their performance.
He also enhanced medical and dental benefits for his workers during this time, and ensured that they had NTUC union member benefits. 
MOVING FORWARD FROM THE PANDEMIC 
Mr Tong said that he has been extensively training his staff members and upskilling them to ensure a strong career progression. 
His company is 15-strong, with the average age of the employees being about 26. 
This is especially important in ensuring his young workforce is motivated to stay on and continue to contribute in their roles. 
For instance, certain opportunities have arisen within his firm in areas such as marketing and business management, and Mr Tong provides on-the-job training for employees to fill these roles, he said.
He also engages his employees in career progression planning. 
This is crucial in his view, because many young people now have many career options available to them and will likely move on if they do not sense a progression to more senior roles within a firm. 
"It's important to create a platform for them to learn and grow, and be able to do things that are above and beyond what they could."
Agreeing, 21-year-old optometrist Cheryl Xie said that Mr Tong has provided her with more than just a job.
Other than doing a retail role, she has also shown interest in marketing some of the firm's products online, and has taken the initiative to create content for Instagram and TikTok, for example. 
Having joined as a full-time worker a year ago after graduating from a polytechnic here, Ms Xie said that she has learned a lot from Mr Tong's guidance on the job. 
"There was a lot of hands-on experience, and Ken really takes time out of his busy schedule to do workshops for us," she added.
"There's definitely more 'takeaways' if I have to compare myself to my friends at other places." 
LAWRENCE WONG RECEIVES TOP AWARD
Separately, Deputy Prime Minister Wong said that he was "pleasantly surprised" when he found out that he had achieved the top accolade at the May Day Awards: The Medal of Honour.
This top award has been received by political office-holders in past years.
In 2021, Deputy Prime Minister Heng Swee Keat received it, while in 2019, the award went to then Transport Minister Khaw Boon Wan. In 2017, then Deputy Prime Minister Tharman Shanmugaratnam was the recipient.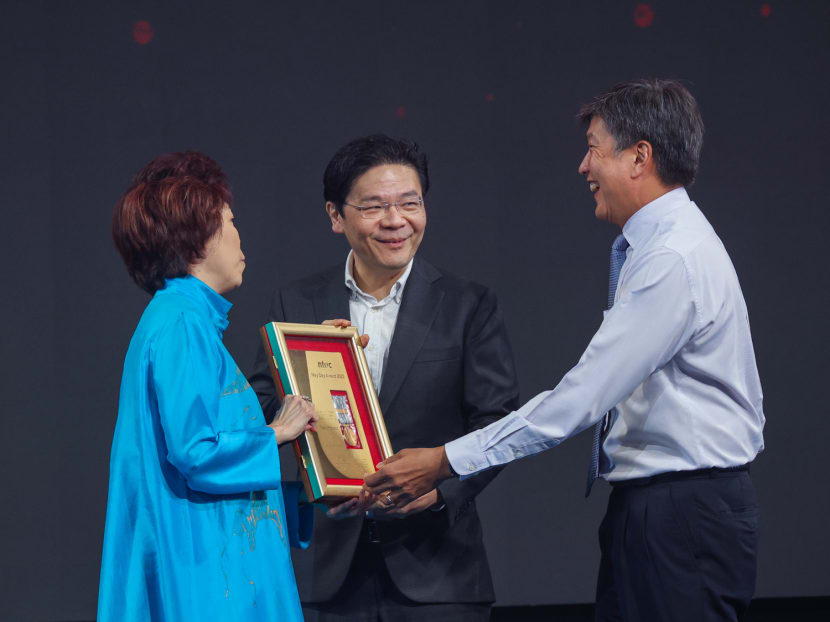 NTUC said that Mr Wong had supported efforts among the Government, employers and unions to improve training for workers and businesses, and set aside funds in the national budget for NTUC to upskill workers, among other contributions. 
In an interview with NTUC's publication LabourBeat, Mr Wong spoke about his advocacy for the labour movement as well as the importance of the collaboration among the Government, employers and unions. 
"The collective experience of coming together as a team — dealing with issues, overcoming challenges and tackling crises together — has helped us build a tremendous reservoir of trust," he said. 
"That's something special and unique, which we must continue to build and nurture."