Budget 2019: S$1 billion to help companies transform
SINGAPORE — Singapore companies will be given a leg-up to help them become more competitive via an array of schemes.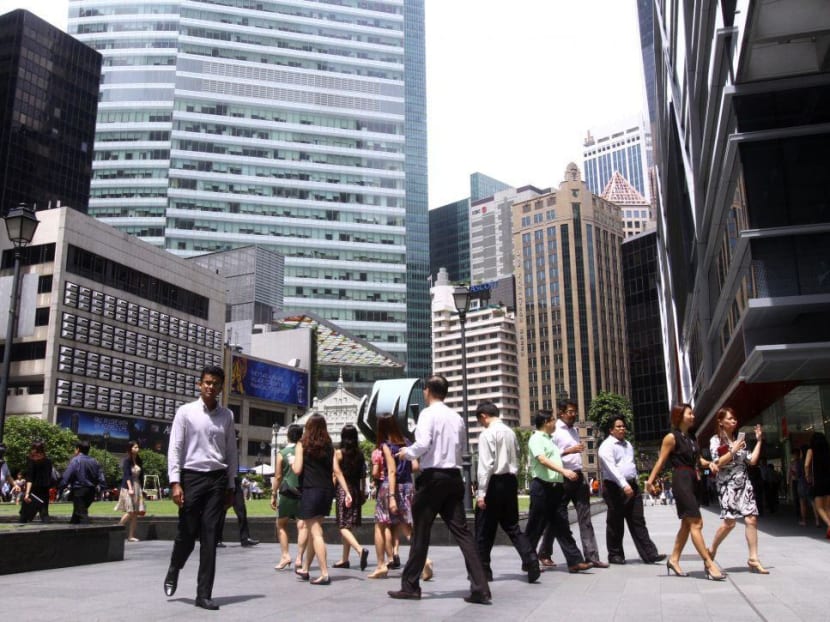 SINGAPORE — Singapore companies will be given a leg-up to help them become more competitive via an array of schemes.
Costing the Government S$1 billion in all, the programmes will cater to the full spectrum of companies — from start-ups and small- and medium-sized enterprises (SMEs) to established firms looking to break into overseas markets.
These programmes were announced on Monday (Feb 18) in the Budget statement delivered by Finance Minister Heng Swee Keat. The latest initiatives continue the Government's economic restructuring plans that began with the launch of the Industry Transformation Maps (ITMs) three years ago.
Beyond ensuring that the macroeconomic environment is stable, Mr Heng stressed the need to build a "sound micro-economic foundation". One of the ways to do that is to make sure firms can adapt and stay competitive by building "deep enterprise capabilities", he noted.
Here is what companies can look forward to:
FOR START-UPS
Aim: To help them scale up and venture into new markets
Initiatives:
A new Scale-up SG programme to help aspiring, high-growth firms to build new capabilities, grow and internationalise.

An Innovation Agents programme for firms to tap on experts who could advise them on opportunities to innovate and commercialise technology.
FOR SMEs
Aim: To help them have access to capital
Initiatives:
The SME Co-Investment Fund III, which is a S$100 million fund to catalyse investment in SMEs in Singapore that are ready to scale up. It is expected to bring in S$200 million of additional funding.

Streamlining existing schemes offered by Enterprise Singapore into a single Enterprise Financing scheme to be launched in October.

Government to take on up to 70 per cent of risk for bank loans to companies incorporated for less than five years, compared to the current 50 per cent under most existing loan schemes. 

Extending the SME Working Capital Loan scheme for two more years till March 2021. It will be folded into the Enterprise Financing scheme.
Aim: To help SMEs adopt digital technologies
Initiatives:
Expanding the SMEs Go Digital programme to support more sectors, such as accountancy, sea transport and construction.

Existing digital solutions that SMEs can adopt to include more advanced technologies such as artificial intelligence (AI) and cybersecurity.

Extending the Automation Support Package by two years to help companies defray automation costs.
FOR ALL FIRMS
Aim: To streamline Government support for companies so that they can receive the appropriate help according to their stage of growth
Initiatives:
Large firms or those with strong growth potential will receive customised support from the Economic Development Board, Enterprise Singapore and other agencies.

SMEs facing common challenges will receive support through scalable solutions.

Medium-sized companies will receive targeted support in each of the various industry clusters.