Budget 2020 to include wage support for firms, help for households on cost of living amid Covid-19 outbreak
SINGAPORE — Companies will receive wage support, tax rebates and rental waivers, while households will get help to manage the cost of living, as part of the Government's response to the Covid-19 outbreak.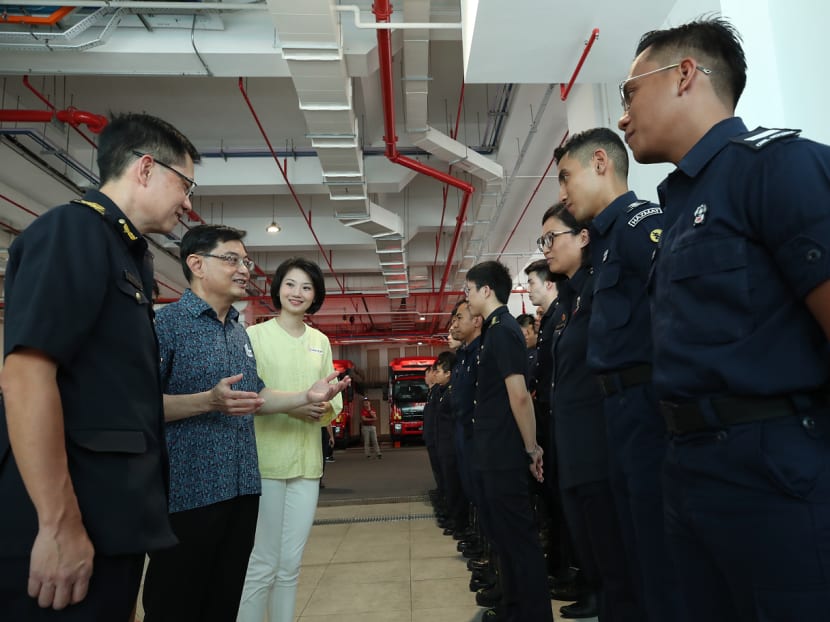 SINGAPORE — Companies will receive wage support, tax rebates and rental waivers, while households will get help to manage the cost of living, as part of the Government's response to the Covid-19 outbreak.
Singapore's researchers will also be intensifying their work with their global partners to better understand the nature of the coronavirus, develop faster diagnostic tests, and trial new treatments and potential vaccines.
These are among the additional responses — apart from the slew of public health measures in place — that will help Singapore see through the outbreak, said Deputy Prime Minister Heng Swee Keat in a message to Singaporeans on Sunday (Feb 16).
HELPING COMPANIES, WORKERS AND HOUSEHOLDS
Mr Heng, who is also Finance Minister, said he will unveil several measures to support companies and help workers stay in their jobs in his Budget statement on Tuesday.
"We will provide wage support to help companies preserve jobs for local workers," he said. "We will provide tax rebates and rental waivers to help companies with their cash flow."
More support will be given to sectors that have been the hardest hit, including food and beverage, and retail.
"We will also support firms and workers to make the best use of this period to restructure, train and upgrade, so that we emerge stronger when the eventual upturn comes," Mr Heng added.
He noted that in this time of uncertainty, households are more concerned about their expenses.
"So I will introduce a package to help households with their cost of living," Mr Heng said.
He gave the assurance that the Government "will do all that is necessary to get workers and companies hit hard by this global health crisis back on their feet".
"With all these additional support measures, you have my assurance that we will rebound from this," Mr Heng said.
MOBILISING NEW CAPABILITIES
Singapore is also mobilising its new capabilities that have been developed since the severe acute respiratory syndrome outbreak in 2003.
These include the National Centre for Infectious Diseases and better infrastructure across the Republic's healthcare system to deal with outbreaks like this.
"But one lesser known area in this fight is the role of science and technology," Mr Heng said.
"Over the past three decades, we invested significantly in building up our research and development ecosystem, especially in health and biomedical sciences," he added.
Mr Heng pointed out that since the outbreak, Singapore's researchers have been working hard behind the scenes, along with the healthcare community and companies, and collaborating with scientists from around the world.
The Republic's researchers developed a diagnostic kit for the virus, which has helped in screening efforts for suspected cases.
"To help with the global fight against the virus, we are contributing test kits for 20,000 tests to China," he said.
"China is putting in significant effort, and doing the best they can. All of us will benefit from China's success in overcoming the outbreak.
"So Singapore and the global community must do our part to contribute to this effort."
STRENGTHENING SOCIAL RESILIENCE
Singapore also needs to strengthen its social and psychological resilience in the fight against Covid-19.
To play a part in this fight, the public can start by looking after themselves and observing good personal hygiene.
"Stay updated on the situation from credible sources. Be discerning about what you read on social media," Mr Heng said.
He also urged the public to be socially responsible by seeing a doctor if one is unwell, and saying home if on medical leave and not mingle with other people.
"If you are well, carry on with normal life as far as possible," he said.
"And do not panic buy or spread rumours.
"We have enough supplies of food, and an adequate stockpile of masks and other essential items, if used responsibly."
Those who hoard will deny others with real needs, Mr Heng said, as he urged the public to also care for others.
"I am inspired by the many examples of generosity and kindness showed by Singaporeans," he said.
"These may be simple acts, but they demonstrate the best of the Singapore spirit.
"SG United is our rallying call for this outbreak in a whole-of-society effort."
The outbreak, he said, is a test of Singapore's social cohesion and psychological resilience.
"Together, we can overcome this outbreak and emerge stronger and more united, as one people," he said.