Bukit Batok clinic staff reprimanded, placed on leave of absence over dispute with mother and son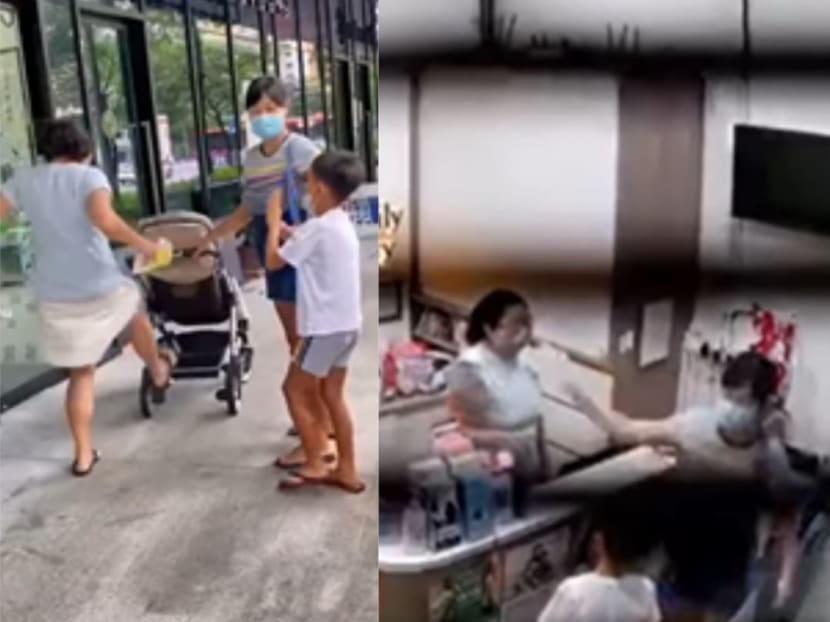 SINGAPORE — An employee at a Bukit Batok clinic who was caught on video on Monday (April 18) kicking a pram and shouting at a mother and her son has been placed on a leave of absence.
In a Facebook post on Tuesday, Everhealth Family Clinic & Surgery, located at Le Quest mall, apologised for the stress caused to the mother and child over the incident and said it has "reprimanded our staff for her actions and have since placed her on leave of absence".
It had earlier apologised for "causing public alarm" over the video taken on Monday morning outside its premises, adding that it was investigating the incident.
The viral video, which had been uploaded on TikTok, showed the employee kicking a pram, while engaged in a heated argument with the mother.
The son can be heard pleading tearfully, "Please stop talking… We will clean up", while hugging his mother.
In a second video, purportedly from the clinic's security footage moments before the incident outside, the mother is seen arguing with the employee at the clinic's reception area.
The mother uses her hand to knock several items off the reception counter before leaving the clinic with her son. The employee walks towards the door and gestures angrily at them.
The mother then re-enters the clinic to throw a piece of paper at the woman, who responds by seemingly threatening to throw an object back at her. The employee then followed the pair outside and confronted them.
It is not clear why the two were quarrelling.