CareShield Life more efficient and sustainable for S'poreans long-term care: Gan Kim Yong
SINGAPORE — Describing CareShield Life as "more than an insurance scheme" and an integral part of Singapore's social safety net, Health Minister Gan Kim Yong on Tuesday (July 10) said it was critical to put in a place a universal long-term disability insurance scheme for future cohorts of Singaporeans.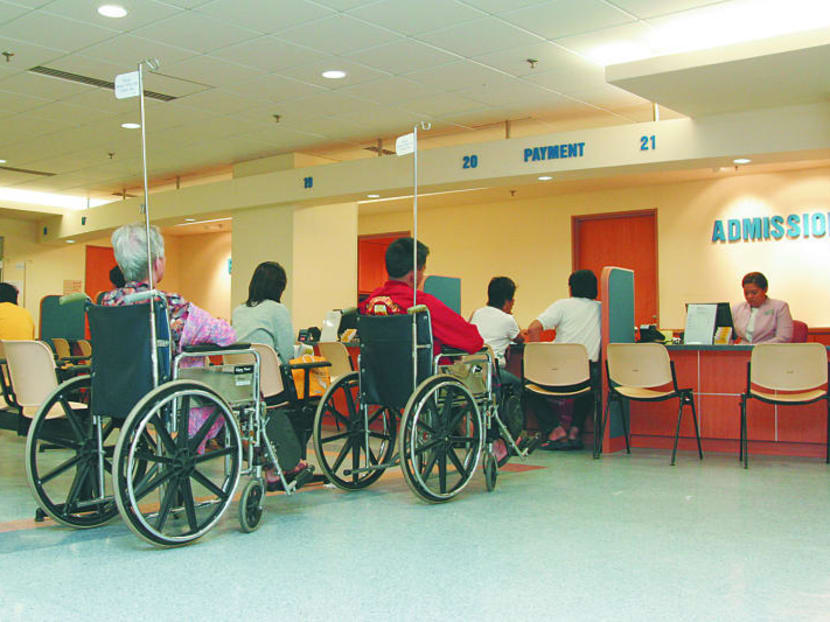 SINGAPORE — Describing CareShield Life as "more than an insurance scheme" and an integral part of Singapore's social safety net, Health Minister Gan Kim Yong on Tuesday (July 10) said it was critical to put in a place a universal long-term disability insurance scheme for future cohorts of Singaporeans.
This will ensure that our future generations have a basic level of protection, said Mr Gan, who was speaking at the start of the parliamentary debate on recommendations presented by a committee tasked to review the current ElderShield scheme.
The mandatory CareShield Life, which will replace ElderShield from 2020, will "expand the role of insurance" in financing long-term care in Singapore.
Insurance allows each cohort of Singaporeans to pool their risks to support the long-term care needs of that cohort in a "more efficient manner", he said.
Unlike pay-as-you-go insurance schemes, CareShield Life is a pre-funded scheme that allows Singaporeans to prepare for their long-term care needs more sustainably, by averaging out risks and funds among all policyholders.
This ensures that policyholders "need not worry about over-saving and yet have the assurance that should the worst happen, we will have sufficient funds", said Mr Gan.
A pay-as-you-go system — where funds collected in a particular year, often through taxes, are used to pay the claims for that year — would mean that the younger working population are funding the claims made mostly by seniors who have stopped working. Such schemes are used in countries such as Japan, South Korea, Germany, and Switzerland.
Such a model is not sustainable, he said, especially for a country like Singapore — which operates on pre-funded schemes such as CareShield Life and ElderShield — which has an ageing population.
"(Such an) approach creates significant inter-generational transfers, where younger cohorts pay for the needs of the older cohorts," said Mr Gan.
As an enhanced version of the existing opt-out ElderShield scheme, CareShield Life will dole out higher and lifetime payouts — S$600 per month instead of the current S$400 — to severely disabled Singapore residents, up from a cap of six years.
Young Singaporeans often do not prioritise old-age needs, as they tend to focus more on building their careers and families, said Mr Gan. "But starting to prepare only when we are old would be very challenging," he warned.
Therefore, universal coverage under CareShield Life is an "important step forward" in ensuring basic protection for the long-term care needs of future generations, regardless of their health, disability or financial status, and is in line with Singapore's vision of inclusivity, said the minister. The Government will inject S$100 million into the scheme to defray the costs of covering Singaporeans with pre-existing disabilities.
The first cohort to be enrolled in CareShield Life are citizens and permanent residents aged between 30 and 40 in 2020, with all subsequent cohorts automatically enrolled once they reach 30 years old.
Singaporeans currently insured on ElderShield can upgrade to CareShield Life from 2021.

SEVERE DISABILITY IN ELDERLY OCCURS OVER TIME
While all 19 Members of Parliament (MPs) who spoke during the debate — which lasted over five hours — supported the new CareShield scheme as a whole, many also aired their concerns. These included women paying up to 25 per cent more in premiums than their male counterparts, whether the criteria for payouts can be expanded, and the need for open and comprehensive communications about the scheme.
Some MPs also sought clarifications over the large discrepancy between the premiums collected and claims paid out under the ElderShield scheme.
Several Workers' Party MPs, including party chief Pritam Singh, Dr Daniel Goh and Mr Png Eng Huat, sought evidence for the "shocking" and "depressing" statistic cited in the committee's report that one in two healthy individuals aged 65 and above today could become severely disabled in their lifetime.
While universal insurance coverage is good, it should not be "oversold" with projections that "border on paranoia", said Mr Png.
"There is no need to stress and repeat that half our population will become severely disabled in time to concern, just to bring CareShield Life into existence," said the Aljunied MP, who also urged the Government to share how premiums are computed.
Noting that the younger generations today lead healthier lifestyles, Dr Goh asked if the figure was an "extreme profiling" of disability risks that the current population faces.
He said: "On what facts is this statistic based on? The health profile and therefore disability risk profile of younger cohorts to be covered by CareShield Life would not be the same as the older cohort today.
"Isn't 50 per cent chance an extreme profiling of the population in terms of severe disability risk?"
In his opening speech at the debate, Mr Gan acknowledged that many are "surprised by (the) 1-in-2 statistic", as they do not appear to see half of Singapore's elderly becoming severely disabled.
The minister said: "The simple reason is because we don't all become severely disabled, all at the same time. It actually happens across a period of time, through our life span and generally, after 65."
In addition to CareShield Life, the Government will allow severely disabled Singaporeans aged 30 and above to make cash withdrawals from their own or their spouse's Medisave accounts to support their long-term care needs. Currently, Medisave can be used to pay for hospitalisation and certain outpatient expenses incurred at any hospital in Singapore. It can also be used to pay for ElderShield premiums.
From 2020, lower-income Singaporeans with severe disabilities can also tap into the new ElderFund and receive up to S$250 monthly for their long-term care needs. This scheme will benefit those who may not be eligible for protection under CareShield Life, such as those who already have severe disabilities before CareShield Life is launched.