With CBD soon to become a ghost town, restaurants bracing themselves for the worst
SINGAPORE — From Tuesday (April 7), all food establishments in Singapore can only offer takeouts or deliveries but Ms Chloe Dang is unsure if her restaurant, Vegan Bowl, will even be in operation.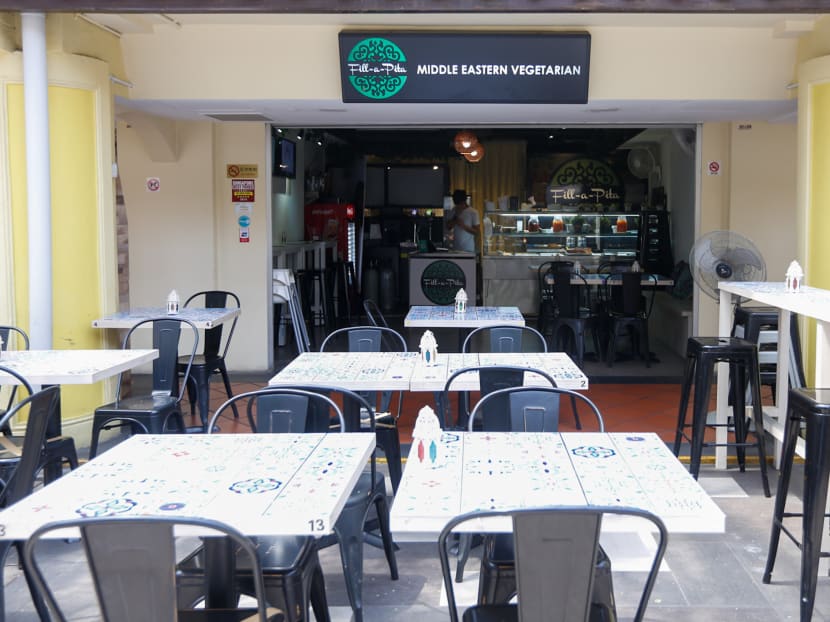 SINGAPORE — From Tuesday (April 7), all food establishments in Singapore can only offer takeouts or deliveries but Ms Chloe Dang is unsure if her restaurant, Vegan Bowl, will even be in operation.
Business at her restaurant along Pickering Street has dropped by "as much as 90 per cent" in the last few weeks of March when office workers started to work from home, the owner of Vegan Bowl said.
She expects the situation to become worse when most offices in the Central Business District (CBD) close from Tuesday.
"Our delivery orders and takeaways also decreased as we mainly deliver to the offices," she added. "Now, we might not have any orders when they stop working."
It is the same story for 17 other food and beverage outlets around the CBD area that TODAY visited over the weekend.
"The number of customers might be zero," said Mr Yeo Kim Hock, 40, manager of Gentlebros Cafe, which is also situated along Pickering Street.
"Near us, there aren't many residential areas that are within the circumference area allowed for deliveries by GrabFood or Foodpanda. So even if we are open, there wouldn't be many delivery orders."
From Tuesday, most workplaces except for those providing essential services and in key economic sectors will be shut temporarily to minimise physical contact, Prime Minister Lee Hsien Loong announced on April 3. These measures will be implemented for at least a month.
DELIVERIES NOT AN OPTION
For some restaurants, deliveries are not even an option because of the type of food that they sell.
Manager of Koji Sushi Bar Joe Ong, 45, said that it is tricky to have deliveries for food items such as sashimi and sushi as these will not stay fresh if they are not consumed immediately.
"At this moment in time we don't allow takeaways for these items due to the virus situation as we want to minimise any discomfort caused such as diarrhoea which can weaken their health," she said.
"So definitely, (office closures) will have a huge impact on us and it is hard to say whether we will remain open."
Others, such as Botan Japanese Restaurant, do not have listings on food delivery applications.
"It's so last minute, how to start doing deliveries?" said the restaurant's chef, Mr Thomas Kok, who is in his 50s.
"It is seldom that Japanese restaurants will tie up with delivery services because the food is very expensive and we're worried that the food will go bad."
Some F&B staff could soon be out of a job.
Ms Ros Carungcong, 43, manager of Pagi Sore on Telok Ayer Street, said the restaurant's employees have been earning less in March as they work fewer days due to the smaller crowds.
"They usually work from Monday to Friday, but now they come in for two to three days in a week," she said.
Most of the restaurant's employees have worked there for "very long — about 10 years", she said.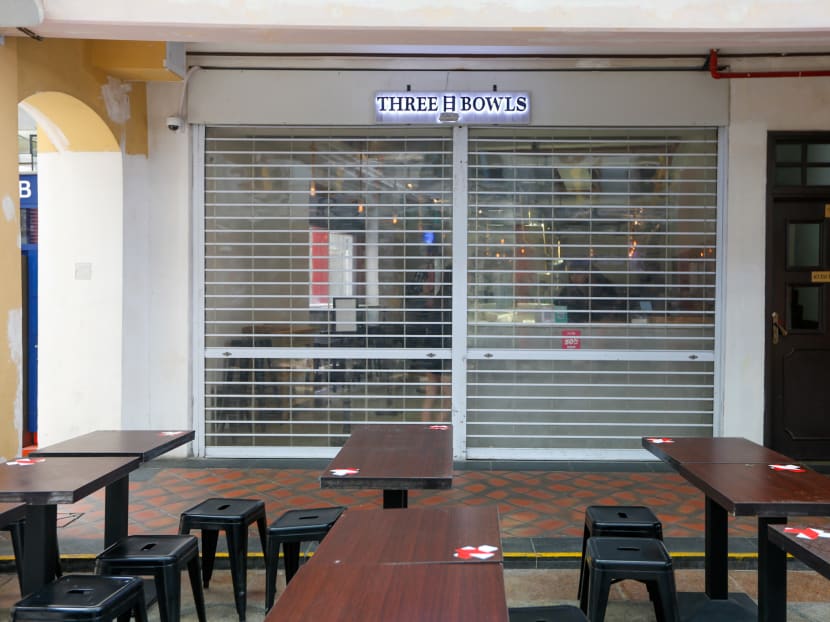 HOPING AID WILL COME QUICKLY
The restaurants are hoping for aid from the Government to come quickly.
In delivering the "Resilience Budget" on March 26, Deputy Prime Minister Heng Swee Keat said that there will be a 50 per cent wage offset for the first S$4,600 of monthly wages earned by Singapore workers in the food services sector.
Owner of Escobar Singapore Stan Ganesh, 37, said: "This month we have promised our staff we will be paying their salaries. Some of them employed here have actually lost their other jobs in January, so if we're not going to pay them they will be in trouble."
His restaurant will be closed for one month as it does not rely heavily on deliveries and Mr Ganesh hopes that aid will come in soon to offset costs.
"Our landlord Frasers Property said they will be releasing the tax rebates to us from the Government. The rebates have not come in yet, so that's been a very disappointing thing," Mr Ganesh said.
"We have on many occasions asked them to help us and been praying for a rent-free period for the next one or two months but none of it has come to our ears yet although we have been following up with them weekly."
TODAY has reached out to Frasers Property for comment.
Mr Eric Lee, 37, co-owner of Yi Jia Chun, an eatery at Clifford Centre, said he, too, is waiting for aid.
"Rental rebates were supposed to be passed down by our landlords but we have not received the cash yet," he said.
"I hope that they could disburse the cash faster because everyone now is short of cash to pay our workers."
In Parliament on Monday, DPM Heng will deliver a ministerial statement unveiling additional support for businesses, workers and households.