How these young programmers tap the elderly, public feedback to make CDC voucher redemption, vaccination booking easier
SINGAPORE — When households across Singapore were to receive hundreds of dollars in Community Development Council (CDC) vouchers in June 2020, the team that was tasked with handling the redemption process had to juggle several considerations.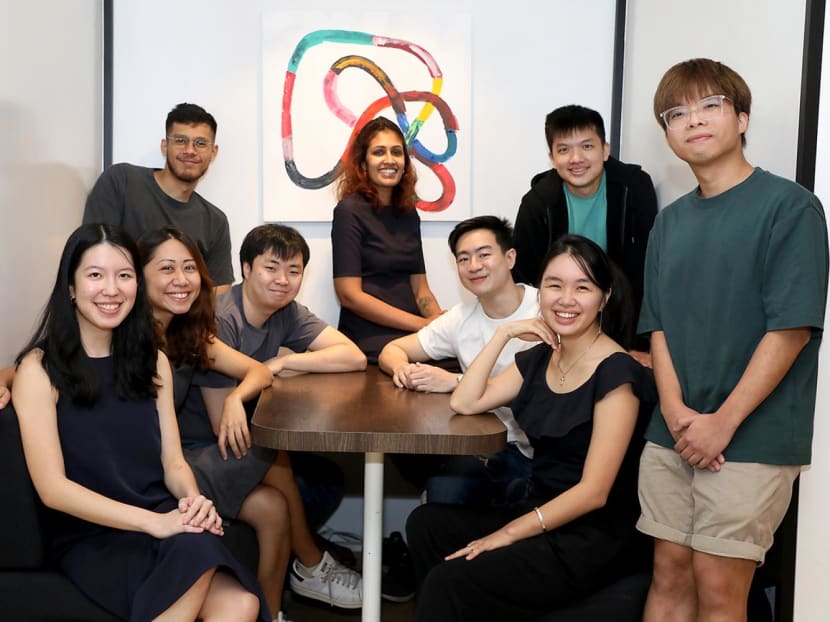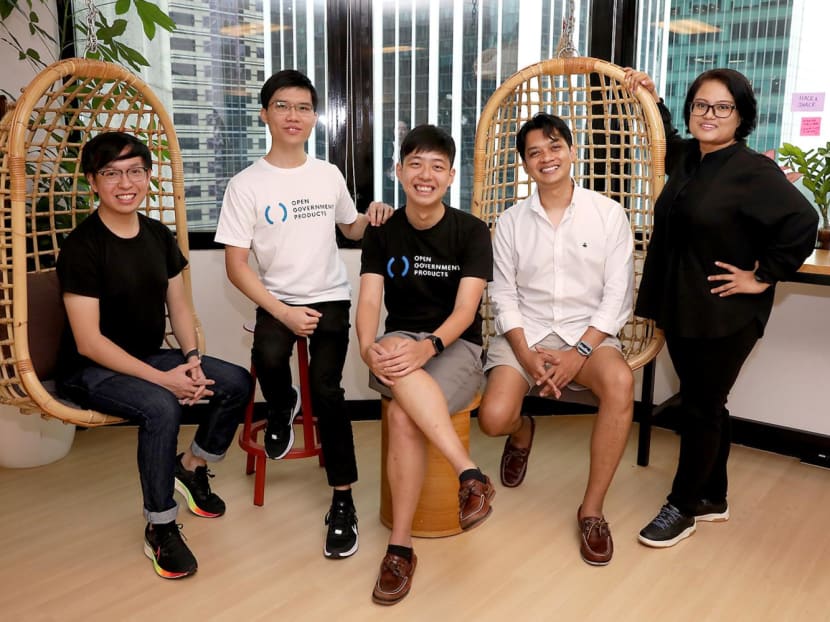 In 2020, when the Government launched the Community Development Council voucher scheme, a team at the Open Government Products was tasked with handling the redemption process
They hit the streets and talked to about 10,000 Singaporeans, many of whom were elderly, to determine how best to develop it
The resulting RedeemSG website took into account the needs of the elderly
Similarly, a team at the Open Government Products working on the Health Appointment System has been engaging the elderly to develop and expand a vaccination booking portal
Both teams are working on new initiatives for their respective portals
SINGAPORE — When households across Singapore were to receive hundreds of dollars in Community Development Council (CDC) vouchers in June 2020, the team that was tasked with handling the redemption process had to juggle several considerations.
For instance, how could they make the vouchers as easy as possible to use, especially for the elderly, while also making it easy for merchants to receive their payments quickly? 
The team, from the Open Government Products division of the Government Technology Agency, already had some experience in this area with a couple of smaller initiatives, but now they had to launch something on a much larger scale.
What they produced eventually was the RedeemSG website, which came to fruition after engagements with 10,000 Singaporeans, of which a significant number were senior citizens, both consumers and merchants.
The website, which many Singaporeans are now familiar with, has drawn its fair share of brickbats, with some saying that it would have been more convenient to have received physical vouchers, a card with stored value or an e-wallet on an app instead. 
Still, the CDC voucher scheme has been widely used. In the previous two tranches, 97.5 per cent of the 1.22 million Singaporean households claimed the vouchers, amounting to S$222 million.
The team also plans to use the feedback it has received since the rollout of the CDC vouchers to further develop the RedeemSG website. 
The young team of 15, all aged under 40, said the work has been pleasantly surprising — few of them thought that a career in technology would have had them pounding the streets and taken them so close to the concerns and needs of the elderly. 
"It doesn't matter if you're working on user testing, software engineering or whatever role you have. Everyone in the team would just go together to speak to people to understand how users and merchants would use RedeemSG," said Ms Reshma Nair, 35, a senior product operations specialist.
WHY THE CDC VOUCHERS WORK THAT WAY
Very early on in the process of developing RedeemSG, the team realised that the vouchers should be digital, not physical.
Ms Talitha Chin, a senior product manager on the team, said this is because paper is simply too much of a hassle to handle.
"First you need to print and emboss these vouchers, then manually pack them and send them out. And every day, the respective agencies have to send someone to collect the vouchers from the merchants, tally them and then bring them back," said the 31-year-old.
Furthermore, with physical vouchers, merchants would only be paid about a month after receiving each one.
The team was also keen to avoid thefts, after having read stories of people stealing their neighbours' Budget 2020 grocery vouchers from mailboxes.
Some things the team considered and later scrapped after consulting senior citizens and merchants included having an e-wallet system to claim vouchers. 
This was because some of the senior citizens they met had trouble keying in the correct amount they wished to claim. For example, they might accidentally submit a payment of S$76 when they meant to key in S$7.60.
That is why on the RedeemSG website, the CDC vouchers are represented in denominations of S$2, S$5 or S$10 — it is easier for an elderly person to count how many of each voucher she needs when making payment and tap on the respective icon.
The team also toyed with the idea of having the CDC vouchers stored in an existing application such as LifeSG or creating a standalone application. 
But this was also dismissed because it can be difficult to persuade the elderly to download apps and it would also make it harder for various members in one household to share the vouchers.
Having the vouchers on shareable link on a website was the best solution, the team decided.
With the CDC voucher scheme now operating smoothly, the team is exploring ways to allow individuals to claim other types of government vouchers.
This would allow them to "reach and help even more people, especially those who are underprivileged", said Ms Nair.
MAKING VACCINATIONS EASIER TO BOOK
The RedeemSG team is not the only one at Open Government Products that has been busy learning the needs and priorities of Singapore's seniors to make more useable tech. 
The team behind the Health Appointment System (HAS) has been developing its vaccination booking portal from similar close engagements with the elderly and health practitioners who often serve them.
"There was a clinician who told us that an elderly man had wanted to get the pneumococcal vaccine. But because he wasn't digitally savvy, he went to various clinics holding a letter from MOH (Ministry of Health) in his neighbourhood searching for the vaccine," said Mr Kenneth Sng, 30, senior product manager.
Having learnt that pneumonia is the third leading cause of death, yet the vaccination rate remains at just 14 per cent for those above age 65, the team set off to create the website within three months, using knowledge from having worked on the Covid-19 vaccination booking portal.
When asked why the HAS was not launched as an application from the start, the team said that most users were using online search engines to look for "vaccinations". Thus, a website would be the easiest and quickest answer to their query. 
Upon launch, just 30 vaccine appointments every week were made using HAS. But now, about 2,000 vaccine appointments are made each week. 
And within four months of launching the booking portal in August 2022, 40,000 Singaporeans have booked their vaccinations through it.
The number of vaccines users can book has also expanded: While it first started off with the pneumococcal vaccine, influenza and, more recently, human papillomavirus vaccines were later made available.
Similar to the RedeemSG team, the people behind HAS regularly collect feedback and are working on new features to improve their website.
For instance, they plan to roll out the website in three more languages — Chinese, Malay and Tamil — come April.
Some changes have also been implemented after launching the website in August 2022, such as allowing clinics to have an overview of the number of vaccination bookings they have. This saves clinicians up to an hour of manually calculating the number of vaccines they need to prepare each week.
But through their conversations with clinics and Singaporeans, the team is also inspired to work on another new feature — increasing the price transparency of medical services and reducing out-of-pocket costs.
"We want to be able to help people make their appointments, and know how much they will pay and how much aid they are eligible for. Or whether they can use Medisave, for example," said Mr Sng.
With a long checklist of work ahead for both RedeemSG and HAS teams, they say what pushes them on is the ability to impact lives through their work.
For engineering manager Lam Kee Wei, his project hit close to home when his father booked his vaccination through HAS.
"I don't really talk about work at home. But seeing how our work can help improve the lives of other Singaporeans around us… what we do is meaningful and has a real impact," said the 32-year-old.