Chief Justice rejects probation for convicted molester who had 'potential to excel', imposes 2 weeks' jail
SINGAPORE — After much controversy, a National University of Singapore (NUS) undergraduate who was originally sentenced to probation for molesting a woman, partly because of his academic record and potential, has been sentenced to two weeks' jail instead.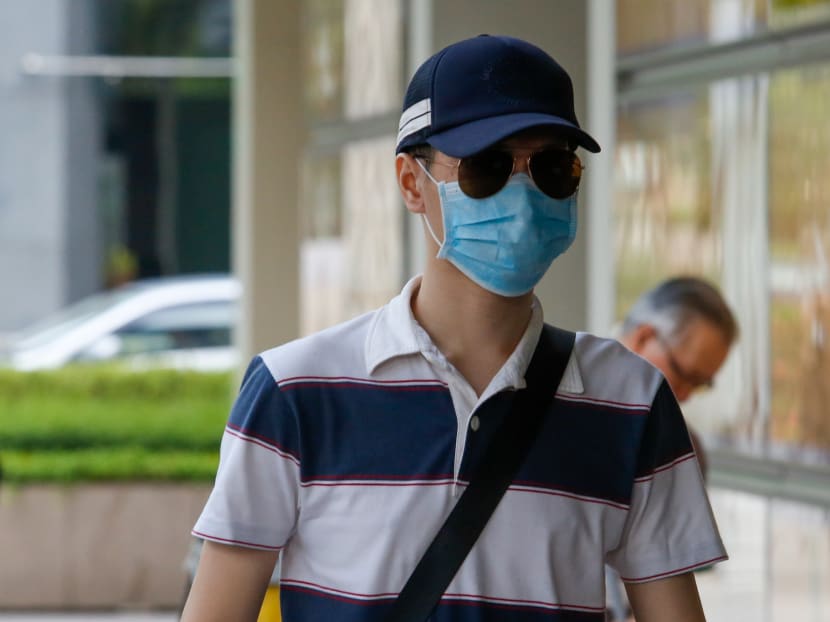 SINGAPORE — After much controversy, a National University of Singapore (NUS) undergraduate who was originally sentenced to probation for molesting a woman, partly because of his academic record and potential, has been sentenced to two weeks' jail instead.
On Monday (April 27), Chief Justice Sundaresh Menon ruled that the undergraduate, Terence Siow Kai Yuan, should not have received probation and 150 hours of community service for molesting the woman on an MRT train.
The Chief Justice allowed the prosecution's appeal against Siow's sentence. The 24-year-old will begin serving his sentence immediately.
The judgment was delivered through video-conferencing platform Zoom, in light of the Covid-19 circuit breaker measures.
The original verdict by District Judge Jasvender Kaur had made headlines, sparked heated public debate, and led Law and Home Affairs Minister K Shanmugam to seek comments from the Attorney-General's Chambers.
While presiding over the appeal last month, Chief Justice Menon said it was "not clear" to him if District Judge Kaur had "completely considered" the way Siow compartmentalised his life by performing well in school while harbouring an addiction to pornography.
Siow previously admitted that he had committed similar acts after enrolling in NUS in 2016. He has been on leave of absence from the university since January.
District Judge Kaur had described Siow's offences as "minor intrusions", while a probation report stated that his academic results showed he had the "potential to excel in life" and an "extremely strong propensity" for reform.
On Monday, the Chief Justice said in his brief oral grounds of decision that he was not satisfied that Siow had "taken sufficient steps to demonstrate a positive desire and commitment to reform himself".
Offenders above 21 years old have to show an "extremely strong propensity" for reform to get probation, which is a rehabilitative sentence usually offered to young offenders under the age of 21.
Chief Justice Menon then developed a three-step framework to assess if such offenders have demonstrated such a propensity for reform, before noting that Siow was 22 at the time of his offence and 23 when he was sentenced. 
In this case, he did not give a "very strong case for displacing deterrence as the dominant sentencing consideration", the Chief Justice found.
In a probation report, Siow's parents had said they could not control his addiction and were "not attuned" to his emotional needs. While his parents hesitated to monitor his mobile phone and computer usage, Siow's lawyer Raphael Louis argued that they were open to doing so if the probation officer told them to.
Nevertheless, the Chief Justice said that he did not give much weight to this in light of his findings.
"I do not think that they are in a position to play a significant part in addressing the root of his problems, which stems from his pornographic preoccupations and cognitive distortions towards sexuality and social boundaries," he added.
PEOPLE SHOULD FEEL SAFE TAKING PUBLIC TRANSPORT
In addition, Chief Justice Menon said that it was "critical" for Siow and other prospective like-minded offenders to understand that "such misconduct, which is offensive and demeaning to the victim, no matter how minor the intrusion, will almost invariably attract a sharp punitive response".
The vast majority of Singaporeans who take public transport should be able to feel safe while doing so, the Chief Justice noted.
Siow had pleaded guilty to sitting next to a 28-year-old woman on the MRT train on Sept 12, 2018 and touching her thigh twice. 
She moved to another seat before alighting at Serangoon MRT Station, where he followed her onto an escalator and touched her buttocks over her shorts. She filed a police report and he was arrested a few days later.
The Chief Justice accepted that Siow was "somewhat remorseful" for his offences, even though it possibly stemmed from fear of the criminal proceedings and media scrutiny.
He agreed with the prosecution that Siow had consulted a psychiatrist and university counsellor to deal with the anxiety over his case, rather than "any underlying issue or condition that might have led to this offending".
"I do not think that the efforts… were in any way especially suggestive of a deep personal commitment to reform… In particular, they did not manifest a concerted effort to address what seemed to be the root cause of his offences," Chief Justice Menon said.
He added that he did not think he could conclude that Siow had stopped consuming pornography, and that he could not ignore that Siow had committed "several previous instances of similar behaviour that emboldened him".
The Chief Justice added: "I have no doubt that even after the conclusion of these proceedings, the ordeal of his encounter with the criminal justice system will remain firmly etched in (Siow's mind). 
"It is my hope that he will realise that this is a consequence of his bad choices… and my wish that he will be motivated to get help to overcome his occupation with pornography and focus on building a career and forming orderly and functional relationships."
DISTRICT JUDGE DIDN'T SUGGEST UNDERGRADUATES ARE 'PRIVILEGED CLASS'
In his full judgment, Chief Justice Menon also noted that District Judge Kaur, in her sentencing, was not adopting an approach that was unprincipled. 
"Nor was it especially remarkable," he wrote. 
"She was certainly not suggesting that undergraduates were a privileged class immune from the usual consequences visited upon those who break the law. Unfortunately, that is how some have interpreted her decision." 
He added: "This is regrettable to say the least, because there are few things more corrosive of the legitimacy of the judiciary, upon which the justice system is founded, than the perception that it is stacked in favour of any individual or class."
Courts are never concerned with the social status, wealth or other indications of privilege and position in society when passing sentences, and no judge worthy of the office would consider it appropriate to sentence offenders on such considerations, the Chief Justice added.
Despite judges' efforts to explain their decisions, he said that those who read their judgments can sometimes "overlook the nature of this quintessential judicial mission".
District Judge Kaur had taken into account the relative lack of gravity of Siow's offences, and that chances were high he could be successfully rehabilitated because of his academic record and potential.
Chief Justice Menon added that she had correctly observed that Siow's degree of sexual exploitation was low, as the "touch was momentary and there was no skin-to-skin contact".
He noted that the day he heard Siow's appeal, he had dealt with another young offender who was not a university graduate but was raising four children and "struggling to turn his life around".
"Unfortunately, the different ways in which these cases are viewed or reported in the public space can influence public perceptions and result in regrettable and avoidable misconceptions, when broader points, such as the nature of the judicial mission and task, are overlooked or ignored," the Chief Justice said.