Chingay Parade, Singapore Airshow to continue with added precautions against Wuhan virus
SINGAPORE — This year's Chingay Parade will proceed as planned on Friday (Jan 31) and Saturday (Feb 1), but with onsite first-aid posts as well as temperature screening at entrances, in light of the Wuhan virus situation.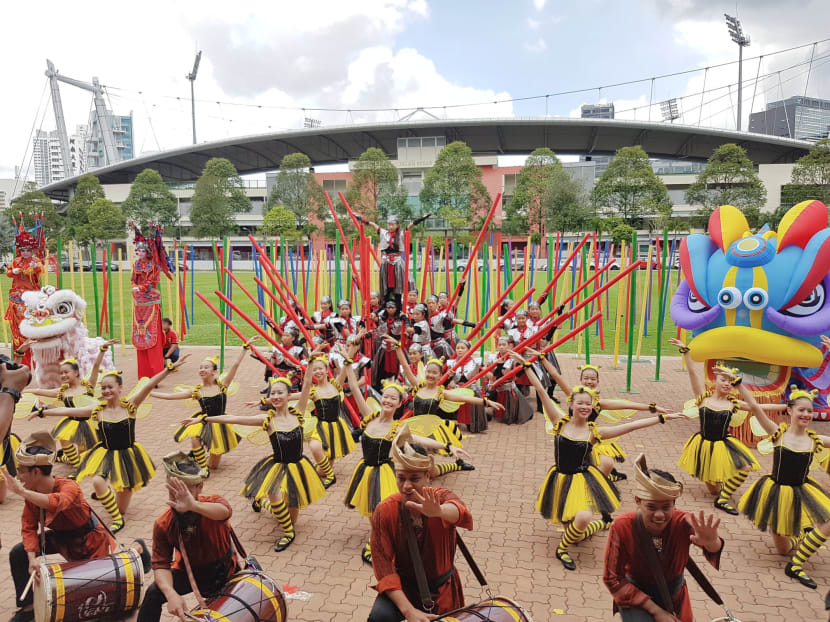 SINGAPORE — This year's Chingay Parade will proceed as planned on Friday (Jan 31) and Saturday (Feb 1), but with onsite first-aid posts as well as temperature screening at entrances, in light of the Wuhan virus situation.
Mr Desmond Tan, chief executive director of the People's Association (PA), said at a media briefing on Thursday that the annual Chinese New Year street event will carry on because there is still no evidence of community transmission of the new coronavirus. 
There have been public concerns about the virus, which causes pneumonia, ever since its first outbreak in Wuhan of the Hubei province in China and its spread to other countries. Singapore has 13 imported cases as of Thursday night.
Mr Tan said that six out of the parade's 500 overseas performers are from Xi'An, China, and they have been screened and cleared by a doctor. They have also been undergoing daily temperature checks.
An estimated 16,000 people for each show will be seated at the F1 Pit Building area near Marina Bay to watch the procession live, and PA has sent out SMS alerts to ticket-holders reminding them to avoid attending the show if they feel unwell, Mr Tan said.
He also said the association has issued similar advisories to the parade's 6,000 performers and 2,000 volunteers.
So far, no changes to the Chingay Parade's roster or procession layout have been made in response to the outbreak, Mr Tan said.
The Chingay Parade will have carnival areas open to non-ticket-holders and they will have to undergo temperature screening upon entry. Last year, around 90,000 people attended the carnival on each day.
The parade and procession will end near the The Float @ Marina Bay, where the River Hongbao is located. The River Hongbao, which has been part of the Chinese New Year festivities here for more than 30 years, opened last Thursday and there are already thermal scanners at its entry points.
From Feb 2 to March 21, 11 float displays and caravans will tour various areas in Singapore's heartlands and those attending the celebrations will have their temperatures scanned as well.
Mr Tan said: "We will monitor the situation as we have done very carefully, in the next 24 hours or so. At any point in time, should the situation get worse, we will have to re-evaluate whether Chingay can carry on."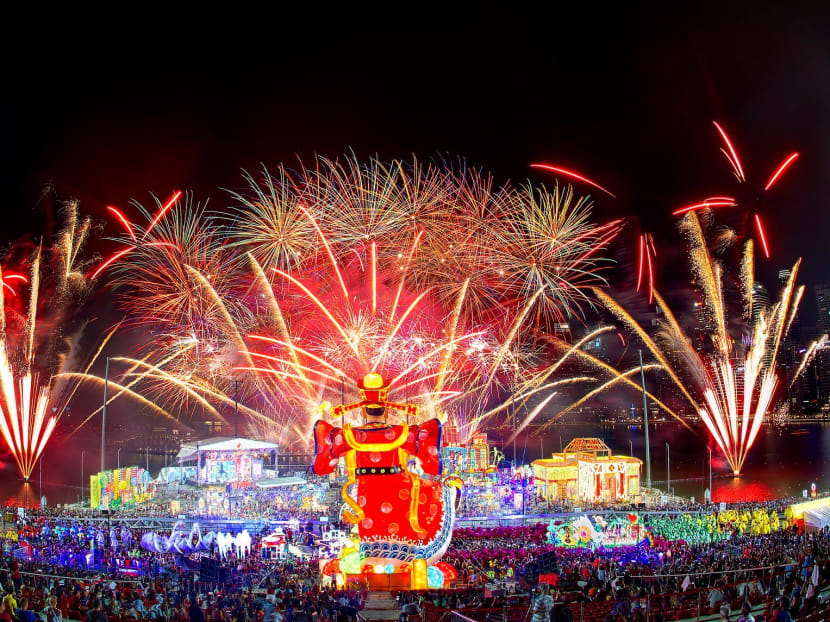 For now, other major events across Singapore will continue as planned.
Esplanade – Theatres on the Bay issued a statement on its website saying that all of its ticketed and free performances will go ahead as scheduled unless otherwise advised.
In the meantime, it has increased the frequency of cleaning and sanitisation for its common areas, washrooms, contact surfaces and countertops, its spokesperson told TODAY in response to queries.
Visitors who have a fever or show respiratory symptoms such as a cough or shortness of breath "may be turned away from the venue", the spokesperson added.
Singapore Sports Hub told TODAY that although Hong Kong singer Miriam Yeung and K-pop star Taeyeon have indefinitely postponed their concerts at the Singapore Indoor Stadium, "all other activities will go ahead as planned".
It has also put up a health advisory on its website reminding patrons who are feeling unwell and those who have travelled to China in the last 14 days to remain at home.
Organisers for the Singapore Airshow this year announced on the event's website that the show will still run from Feb 11 to 16 at Changi Exhibition Centre.
They have informed their exhibitors and attendees of the Government's order that entry into or transit through Singapore will not be allowed for visitors who have travelled to Hubei in the last 14 days, as well as holders of Chinese passports issued in Hubei.
They have also enhanced housekeeping to maintain high standards of hygiene and cleanliness, and medical professionals will be present during the event.
Earlier this week, Trade and Industry Minister Chan Chun Sing said at a press conference that the Ministry of Health (MOH) had released guidelines for large-scale event organisers to follow during the coronavirus outbreak. 
All contractors, volunteers and performers here and from abroad will have to adhere to the MOH guidelines.