Look Ahead 2019: Environment — New policies may spur companies to up their game
SINGAPORE — The Year of Climate Action wrapped up with the public now more aware of the need to fight global warming, going by more than 300,000 pledges from individuals and organisations garnered in 2018.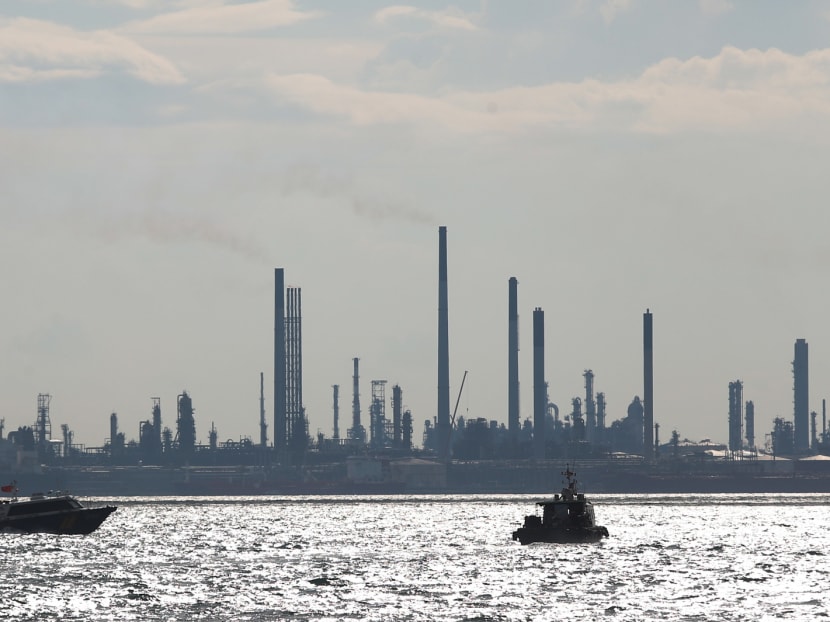 SINGAPORE — The Year of Climate Action wrapped up with the public now more aware of the need to fight global warming, going by more than 300,000 pledges from individuals and organisations garnered in 2018.
In the next few years, the focus will shift towards corporates and their role in tackling climate change, which is resulting in rising sea levels and more weather extremes. All eyes will be on several key policies to be rolled out, beginning with the carbon tax from this year.
The tax will apply to 30 to 40 large carbon emitters — defined as those that produce 25,000 or more tonnes of greenhouse gases annually — who will pay S$5 for each tonne of greenhouse gases emitted until 2023. The tax will eventually be increased to between S$10 and S$15 by 2030.
The Government expects to collect about S$1 billion in carbon tax revenue over the first five years and will use the money to support projects that help to moderate or reduce carbon emissions.
Other policies will seek to make companies more accountable for the proper disposal of electronic waste, and more aware of the amount of packaging that they use.
By 2021, the National Environment Agency will adopt what is known as the Extended Producer Responsibility (EPR) approach, which essentially will make producers of electronic and electrical devices responsible for the collection and proper treatment of such waste.
This will ensure that a higher proportion of the 60,000 tonnes of e-waste generated in Singapore each year is disposed of in an environmentally friendly way, and useful materials safely recovered.
The EPR approach is adopted by countries such as Sweden and South Korea, and Senior Minister of State for the Environment and Water Resources Amy Khor said previously that collection targets will eventually be set in consultation with the industry.
The EPR approach could also be extended to packaging waste.
But for a start, the Government is going to make companies in Singapore submit reports on the type and amount of packaging used in their products from 2021.
"By making producers responsible for the 'end of life' of their products, they will be incentivised to design products that are more easily recycled, or come up with innovative circular economy business models," said Environment and Water Resources Minister Masagos Zulkifli in July.
Mr Marc Allen, technical director at energy and climate change consultancy Engeco, agreed that there will be a greater emphasis on companies' role in reducing waste and carbon emissions in the next few years. "I think this comes from the global landscape with respect to greenhouse gas emissions," he said.
Under the global Paris Agreement, Singapore has pledged to reduce its greenhouse gases emitted per dollar of gross domestic product by 36 per cent (from 2005 levels) by 2030, and to stabilise emissions with the aim of peaking around 2030.
Scientists around the world have urged countries to increase the ambition of their climate commitments, and Mr Allen said this could "drive change in national policy and therefore have an effect on the operations of companies".
The carbon tax places a cost on emissions and will appear on companies' balance sheets, which will get them to consider longer term strategies with regard to emissions, he said.
But the lack of knowledge on energy, emissions and waste is a challenge, said Mr Allen.
"Some companies are beginning to understand some of the risks associated with these areas and are starting to consider these issues strategically, but I still think there's a gap in understanding the risks and opportunities," he said.
A growing regulatory environment on plastic, food and e-waste highlights the fact that the negative environmental cost of throwing away such materials is not yet factored into existing business models, said a spokesperson for Gone Adventurin, a consultancy involved in promoting the circular economy in Asia.
In October last year, environmental group Greenpeace fingered some of the world's largest corporations — such as Coca-Cola, PepsiCo and Nestle — as among the worst plastic polluters, based on an audit of over 187,000 pieces of plastic trash with the Break Free From Plastic movement. It also called on corporations to reduce their use of single-use plastic and redesign delivery systems to minimise or eliminate packaging.
To raise awareness of waste issues in Singapore, the Government will publish the inaugural Zero Waste Masterplan this year. The masterplan will detail key policies and strategies that the authorities will implement in the next few years, "supported by industry transformation and research and development", Mr Masagos' ministry told TODAY. The EPR approach to e-waste will be part of the masterplan.
Mr Allen hopes the masterplan will emphasise the need to reduce and reuse. "Extending the life of products and using fewer or different products in the first place will go a long way… as there are significant knock-on effects in climate change and resource efficiency," he said.
The authorities will have to strike a balance between nudging companies and adopting more punitive measures such as taxes, said observers.
Large emitters hire a significant number of workers here, noted Ms Melissa Low, a research fellow at the Energy Studies Institute at the National University of Singapore.
Increasing transparency by releasing public data — such as on companies' carbon emissions — could help to spur action, Member of Parliament Louis Ng felt.
That said, he also noted how, from April 2022, the United Kingdom will be implementing a tax on plastic packaging that does not meet a minimum threshold of 30 per cent recycled content.
It will be in companies' interests to reduce business costs by being more environmentally friendly, said Mr Ng.
Public pressure could also help push companies further towards sustainability, observers said, while hoping that minimal costs would be passed on to consumers.
For instance, the carbon tax is expected to have a small impact on households. Those living in public flats will receive an extra S$20 in Utilities-Save rebates annually between 2019 and 2021 to help them adjust.
Ms Low said consumers should not see a big spike in energy bills if they do not use more electricity. But they need to be aware that there is an environmental cost to electricity production and other services.
"Nobody wants to hear that costs will increase… but climate action is not just the role of the Government or businesses, it's the role of each and every one of us," she said.
Individuals can continue to play their part, as the slew of ground-up movements to get people to bring their own containers and eat less meat have shown.
Bloomberg reported that more than two-thirds of food-related greenhouse gas emissions come from meat production.
The Government will designate a Climate Action Week in 2019 to sustain the momentum from the Year of Climate Action.
What to look out for in 2019:
Implementation of the Carbon Pricing Act from Jan 1

The introduction of the inaugural Zero Waste Masterplan

Jurong Lake Gardens West will be the first section of Singapore's third national garden that will open. The Central and East parts of the garden will be completed progressively from 2020

Enhancements at Fort Canning Park and its surroundings will be progressively completed from June

Upgrades to provide East Coast Park with more open spaces and amenities will be completed by end-2019
CORRECTION: In the previous version of the story, it was reported that the Government would publish the Zero Waste Masterplan next year. This is incorrect. The masterplan will be published this year. We are sorry for the error.