Uber deal inadequate to turn ComfortDelGro around: Analysts
SINGAPORE — As things stand, the deal between ComfortDelGro and Uber appears inadequate to turn the taxi operator's bleeding business around, experts said.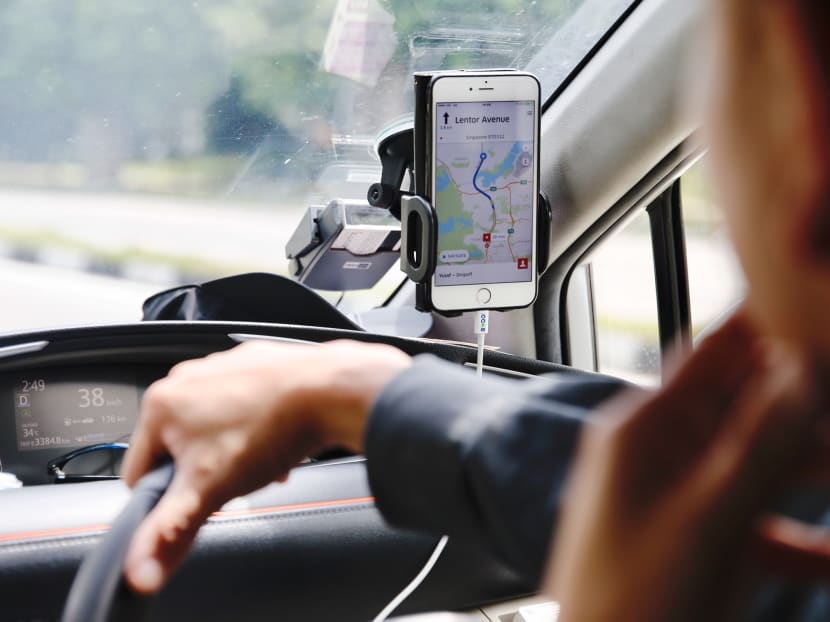 SINGAPORE — As things stand, the deal between ComfortDelGro and Uber appears inadequate to turn the taxi operator's bleeding business around, experts said.
On Friday (Dec 8), ComfortDelGro, Singapore's largest taxi operator, announced it will buy over 51 per cent of Lion City Holdings, Uber's car-rental arm in Singapore, which runs Lion City Rentals with a fleet of about 14,000 vehicles.
Transport economist Walter Theseira from the Singapore University of Social Sciences said the future of mobility platforms lies in algorithms, data and technology that match travel supply with demand — and "not in the business of owning large fleets".
Subject to regulatory approval, the S$642 million deal will allow ComfortDelGro's taxi drivers to take bookings via Uber's app.
Intense competition — not least from ride-sharing companies such as Grab — has dented ComfortDelGro's bottomlines in recent months.
In the third quarter of this year, revenues for its taxi business tumbled 11.2 per cent year-on-year, the company announced last month.
Dr Theseira said the deal was a "clear win" for Uber, since it was giving up a majority stake in a company with "rapidly depreciating vehicle assets", which it is struggling to rent out and do not offer good returns on capital.
However, it remains unclear how ComfortDelGro, which is already struggling with renting its taxis profitably, stands to gain by adding more such vehicles, said Dr Theseira.
"On the surface of things, what it really appears to be (for ComfortDelGro) is a doubling down on the part of the business which has proved to be most challenging — fleet management operations and rentals … it's frankly the business of the past."
"It's not clear that this represents the kind of move that ComfortDelGro needs to stay relevant," he added.
That said, ComfortDelGro chief executive Yang Ban Seng had hinted in the press statement announcing the move that the firm will "benefit from Uber's world-class technology", but did not elaborate.
The two companies noted that they were putting the finishing touches on other unspecified partnership opportunities.
Assistant Professor Terence Fan, a transport specialist with the Singapore Management University, said Uber would benefit from the move, as it was "able to get some cash out of Lion City Holdings", the profitability and growth potential of which were unclear.
Tying up with a sizeable operator like ComfortDelGro also helps Uber counteract its rival Grab's "grip on the other smaller taxi companies", said Asst Prof Fan.
In March, five taxi operators — Trans-Cab, SMRT Taxis, Premier Taxis, Prime Taxi and HDT Singapore Taxi — joined hands with Grab to roll out JustGrab, a fixed-fare service subject to dynamic pricing.
For ComfortDelGro, the move could give it more insight into and latitude over how Lion City Rentals runs, including tamping down rental deals that could slow down the movement of taxi drivers to the private-hire car market, said Asst Prof Fan.
"It's a way to defend its core business," he said.
The latest move seems to have cleaved the market into two camps: Uber and ComfortDelGro, pitched against Grab and its five partner taxi operators.
Dr Theseira said such consolidation was inevitable in a "winner-takes-all" industry.
"As long as … Grab and Uber have the money to make their dreams a reality, it was inevitable that they'd get to this point, either by killing the competitor (through) forcing them out of business or buying them over, (although in this deal) it's the reverse because ComfortDelGro is buying a part of Uber's business," he explained.
Going forward, Dr Theseira said there was a "reasonable possibility" Grab and Uber would have to team up, because none will turn a profit as long as either party remains willing to splash money to stay ahead.
Asst Prof Fan said the consolidation also makes it difficult for new entrants to penetrate the market, and it would be a market for "consumers and drivers" if the Uber and Grab camps continue to compete aggressively.
MIXED REACTIONS FROM DRIVERS
Meanwhile, Comfort drivers who spoke to TODAY were mixed on the move.
Cabbie Tan Sing Huat, 47, said taking on bookings via Uber's app will help. "Any added options will be an advantage to drivers and good for passengers … more bookings mean more choices (for drivers)," he said.
Agreeing, a fellow driver, who gave his name only as Mr Ismail, 50, said he looked forward to "more jobs", although he noted that he already receives ample bookings from Comfort's booking system daily.
On the other hand, taxi driver Andy Kwan, 35, who drives a Comfort limousine cab, said the tie-up would not work, noting that the fares Uber offers are typically lower than taxis' metered fares.
He said he would accept bookings only if the fares were "justifiable" or if ComfortDelGro lowers its rental rates.
Noting the significantly lower vehicle rents private-hire car drivers pay, Mr Kwan, whose rental bill is S$180 daily, said: "(Uber drivers) can afford to accept those S$5, S$8 or S$12 fares. But at the taxi company, we're paying S$110 at least for the taxi rental (a day), excluding fuel … We can't even accept those fares. I would rather pass on the fare."