Constant fatigue, inability to smell and taste: Covid-19 survivors speak of after-effects from illness
SINGAPORE — It has been six months since Bangladeshi worker Zakir Hossain Khokan recovered from Covid-19, but his ordeal is far from over. The 41-year-old, who works as a project coordinator in the construction industry, said that he feels a peculiar pain in his feet up to this day.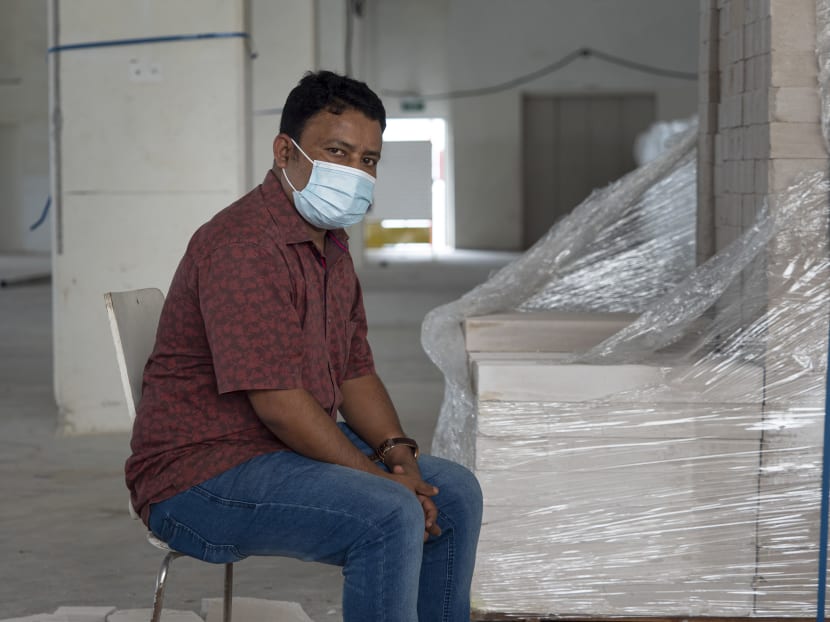 Months after they have recovered, some Covid-19 survivors said they still experience side effects 
Aside from physical symptoms of fatigue and pain, others are having difficulty falling asleep 
A study showed that three out of four patients still suffer from at least one symptom half a year after falling sick
One survivor said that he is trying to stay positive and keeping his mind away from the ill feelings
SINGAPORE — It has been six months since Bangladeshi worker Zakir Hossain Khokan recovered from Covid-19, but his ordeal is far from over. 
The 41-year-old, who works as a project coordinator in the construction industry, said that he feels a peculiar pain in his feet up to this day. 
"The inside of my feet feels like many ants are running and biting," he said. Sometimes, he feels a tingling sensation in his head.
He contracted the coronavirus in mid-April and took about two-and-a-half months to recover fully from the illness. 
And though he resides at a foreign worker dormitory and visits the doctor monthly, they have not been able to provide him with any answers as to why he feels such sensation.
"I still carry on with this pain, (even if) it disrupts my concentration at work."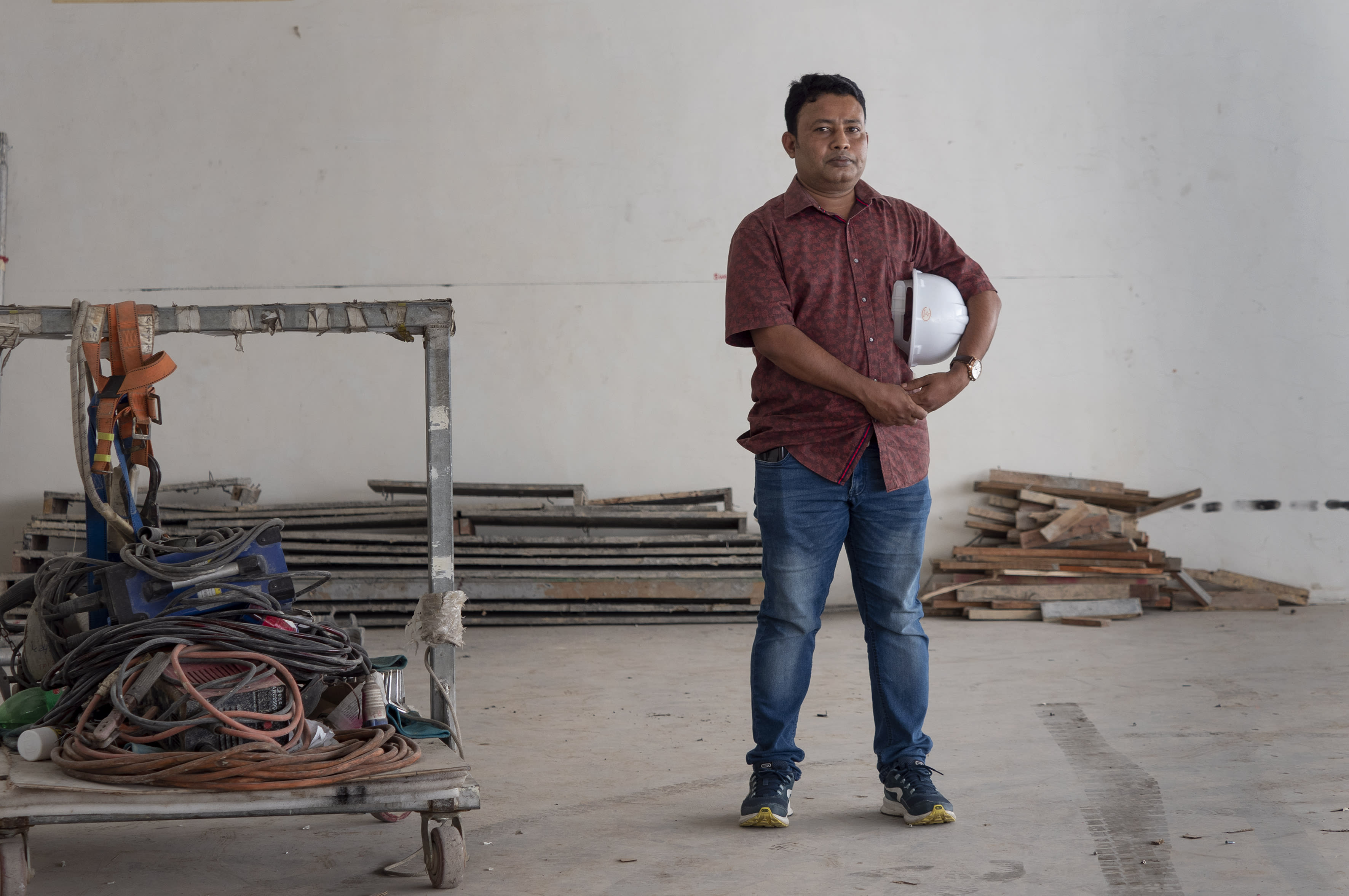 Like Mr Zakir, other Covid-19 survivors interviewed by TODAY said that they are suffering from other long-term effects such as a sustained loss in their sense of taste and smell, and a lingering fatigue. 
One of them, who wants to be known only as D Wong, said that a lingering after-effect was a total loss of her sense of smell and taste, one for which doctors did not have an explanation. 
The 25-year-old Singaporean who works in the media industry was diagnosed at the end of March last year after returning from the United Kingdom. 
At the time, she experienced a loss in her sense of taste and smell, but she thought it would return soon after she was discharged. 
However, more than 50 days after she recovered at the start of April, her sense of taste and smell was still not there even though she felt "perfectly normal". 
Even when it slowly came back, some sensations were "altered". 
Her favourite food and drinks such as durian and milk tea tasted "different", she said.
By now, much of her sense of taste and smell has returned, but she is unable to identify foul smells from faeces, cigarette smoke and rubbish, for example. 
While some of her friends have called this a blessing, it has brought her some inconvenience. 
"I burnt a few things before while cooking and I didn't even know because I couldn't pick up the smell," she said.
"If there's a fire and the fire alarm doesn't go off, then what will happen (if I cannot smell smoke)?" 
BRUSH WITH DEATH
For Mr Raju Sarker, a former safety coordinator at an IT solutions firm, he is glad just to be alive even though he is living with several after-effects of the infection. 
The 40-year-old foreign worker from Bangladesh tested positive in February and was in a very critical condition. 
He spent more than two months in intensive care and five months in total in hospital. His case was reported in the news because while he was in hospital, his wife had given birth to his son, whom he has yet to see in the flesh.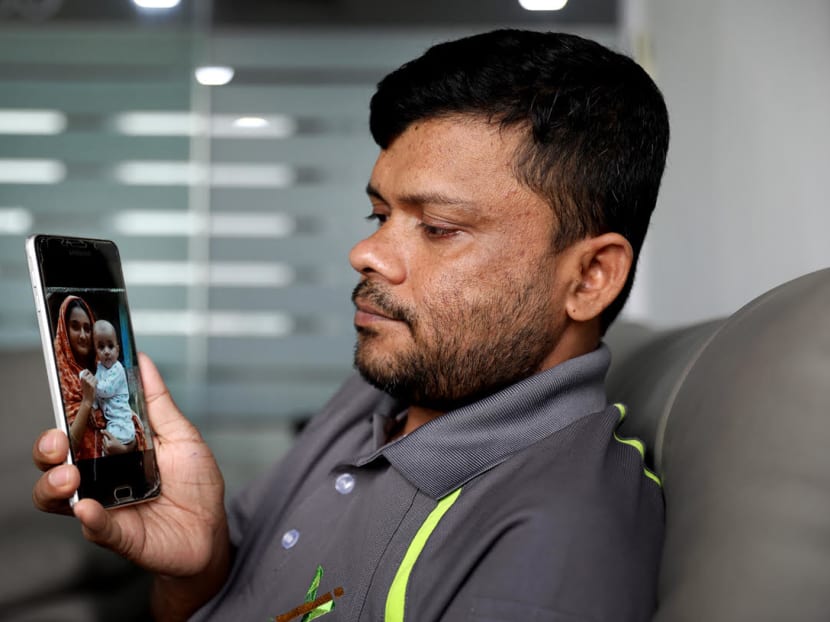 Speaking to TODAY on Jan 15 from the Bangladesh High Commission, he said tearfully through a Bengali interpreter that to this day, he does not feel as strong and healthy as before. 
In the months after his recovery, he had low blood platelet levels and kidney problems. 
He also suffered from a "jittery" sensation in his head, that he attributes to post traumatic stress disorder. 
However, these symptoms are abating, he said. While he could not move about and be active for more than 30 minutes at a time last month due to fatigue, he is now able to do so for three hours straight.
"I'm improving month by month, slowly regaining my strength."
The uncomfortable sensations in his head and kidney problems are improving and he hopes to be given the all-clear to travel home during his next medical appointment in February, he added.
Then he will finally be able to see his son. 
The Bangladesh High Commission said that his work permit had already lapsed last September and he is staying here on medical grounds.
His aim now is to go back home to his mother, wife and child.
"I felt for my family desperately during my illness, so I don't want to have to lose them once again."
SLEEPLESS NIGHTS
Another survivor whose health and fitness levels were not up to mark is Dr Teresita Cruz del Rosario, 68, a visiting associate professor from the New York University Abu Dhabi of the United Arab Emirates.
It took close to eight months for her to feel normal again after her 25-day stay at Tan Tock Seng Hospital.
She found herself easily breathless and tired in the first few months after being discharged in May last year.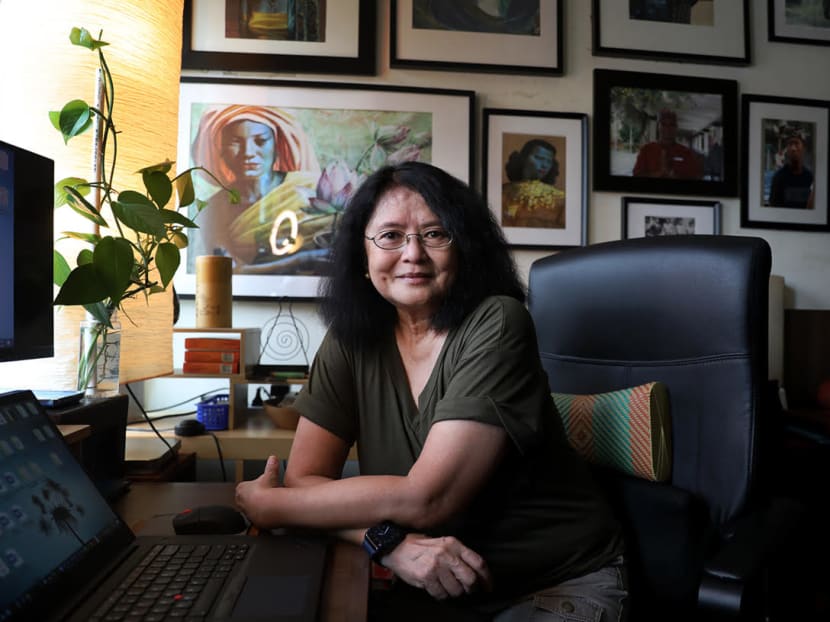 Dr Cruz del Rosario, who works remotely, also suffered from muscle aches on the right side of her face, neck and shoulder the first four months after leaving the hospital.
She took painkillers and went for an X-ray and electrocardiogram last September to pinpoint the cause of the pain, but the results turned out to be "normal", she said.
She used to be able to walk up to 8,000 steps during her regular walks around her estate before she had Covid-19 but now, she can do around 4,000 steps and tires easily.
She has difficulty sleeping early, going to bed as late as 4am instead of before midnight like she used to.
The muscle aches eventually went away last November, but the irregular sleeping pattern persists.
Since her annual medical check-up last December, she has been feeling "much stronger", she said.
She believes that focusing her energy on work, which she resumed last September, may have helped to reduce the physical ailments.
WHAT A STUDY FOUND
The symptoms described by TODAY's interviewees are similar to other Covid-19 patients around the world who had been suffering long-term effects even after recovery.
A study published in medical journal Lancet earlier this month found that three out of four patients still experience at least one symptom half a year after falling sick with Covid-19. 
Fatigue or muscle weakness were the most common symptoms reported by the 1,733 participants of the study, followed by sleep difficulties.
Some also reported kidney issues and anxiety. 
In a conference of top medical experts in the United States last month, Dr John Brookes said that he expected up to "hundreds of thousands" of people in the US to experience long-term post-Covid symptoms.
Dr Brookes is the chief medical officer of the Covid-19 response team from the Centers for Disease Control and Prevention in the US.
Dr Frank Heppner, a neuropathologist at Charie–University Medicine Berlin in Germany, said that these symptoms brought on by the infection are likely due to the response of the body's immune system to the virus.
In an article by Scientific American magazine published on Jan 21, Dr Heppner said that the immune system is triggered into doing harmful things even after the virus clears.
"It could explain very well the long-term Covid symptoms like chronic fatigue and problems in concentration," he said.
ON THE MEND
There is another group of survivors who told TODAY that they now felt fitter and healthier since their discharge.
Dr Simon Neo, a 51-year-old psychotherapist who recovered from Covid-19 last April, said that it took him two weeks to return to a vigorous exercise routine.
Dr Neo, who used to exercise an hour thrice a week before being infected, was "shocked" to find that he could not last more than a few minutes after being discharged.
He usually runs, swims and does high-intensity interval training workouts.
So he gradually increased his intensity and now exercises five times a week.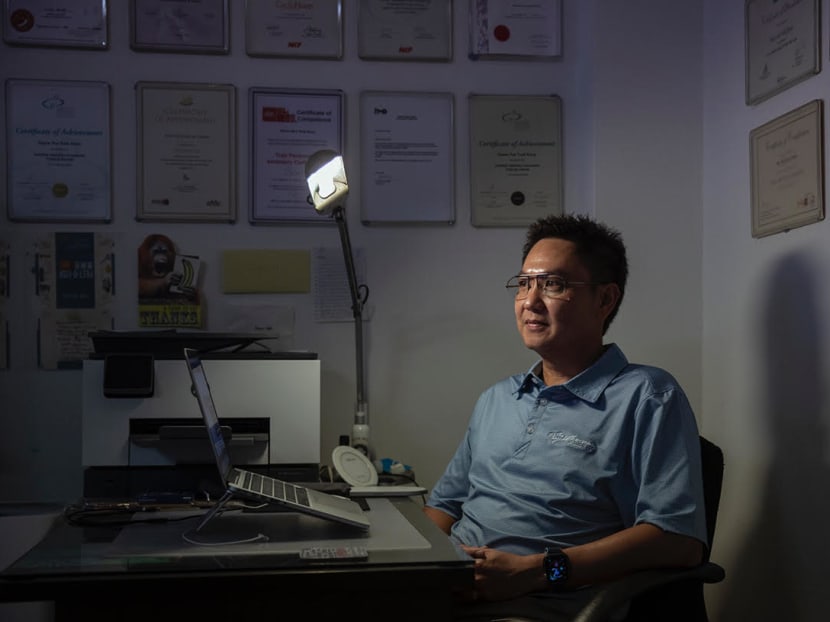 His brush with Covid-19 has also made him more conscious about his diet and he now eats less meat.
"I'm leading a healthier lifestyle now and I feel healthier."
For Ms Wong the media professional, she said that she is working to "relearn" how to sense foul odours. 
For instance, she used to be nonplussed when her husband asked her to close the windows whenever there was a smell of cigarette smoke since she could not detect it. 
"But after a while, I realise there's a smell that I pick up whenever someone says there is smoke, so my brain has to relearn that whenever I pick up this smell now, it's cigarette smoke." 
Mr Sarker, the father who has not seen his son from Bangladesh, urges other survivors to look on the bright side. 
"If someone is absorbed in his or her job, then the psychological effects (of recovering from Covid-19) will be much lighter. 
"Since I have recovered from such a grave situation, others need not be so worried," he said.