Couple who abused 11-year-old daughter to death and punished her with chilli padi claim to be abuse victims too
SINGAPORE — After pleading guilty to abusing their 11-year-old daughter by force feeding her chilli padi and hitting her repeatedly over the course of several months, a couple pleaded for leniency by telling the court that they, too, had been abused by others in the past.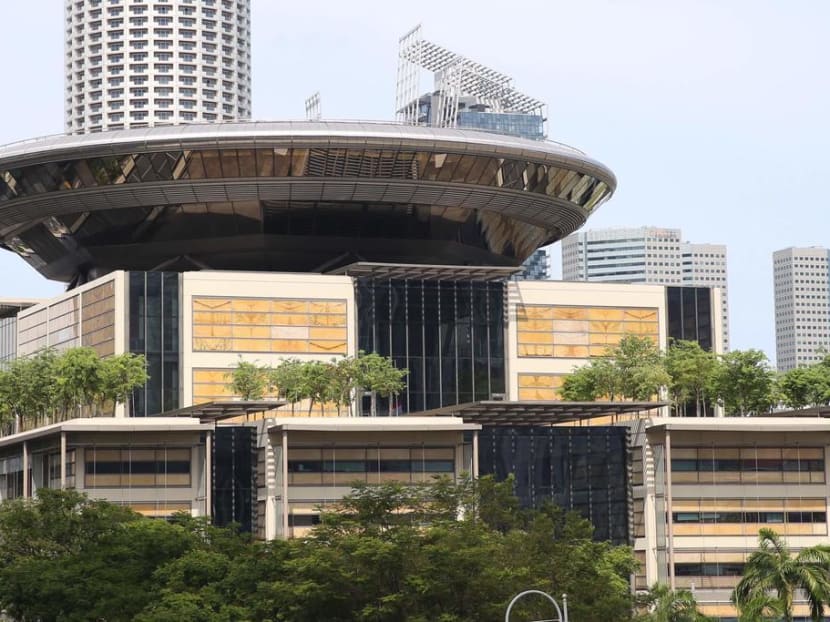 An 11-year-old girl died after being abused by her stepfather, who hit her head multiple times with a weightlifting bar
The abuse also involved physical punishments such as caning, hitting her with a belt and forcing the girl to eat chilli padi
The couple already pleaded guilty to their offences in February
On Wednesday, they told the court that they had suffered from abuse in the past, with the stepfather being physically abused as a child and the mother being abused by her previous husband
The prosecution said such a tragedy could have been easily averted
SINGAPORE — After pleading guilty to abusing their 11-year-old daughter by force feeding her chilli padi and hitting her repeatedly over the course of several months, a couple pleaded for leniency by telling the court that they, too, had been abused by others in the past.
The girl would eventually die from severe head injuries after an incident in which her stepfather struck her on the head repeatedly with a weightlifting bar.
In their mitigation pleas before the High Court on Wednesday (July 5), the stepfather and the girl's biological mother said through their defence lawyers that they had been victims of child or spousal abuse previously, with a report stating this made the stepfather "more vulnerable to being an abuser himself".
But in their submissions, the prosecution countered that the mother had callously allowed the man to inflict injuries on the girl on several occasions. 
"This tragedy, a consequence of the woman's inaction, could have been easily averted," said the prosecution. 
For the stepfather, the prosecution said that there was no basis for the fatal attack to have occurred and it happened because of a frivolous matter — that she was eating too slowly. 
They called the attack "unprovoked, persistent and callous". 
The man, 28, had pleaded guilty in February to six charges, including culpable homicide not amounting to murder, ill-treating the victim and voluntarily causing hurt with a weapon.
Ten other charges will be taken into consideration for sentencing.
His 29-year-old wife pleaded guilty on the same date to three charges, including allowing the death of a child and voluntarily causing hurt. Another six charges will be taken into consideration.
The pair cannot be named due to a gag order on the victim and offenders.
The prosecution sought a jail term of between 14 and 17 years, and at least 12 strokes of the cane for the man. For the mother, they sought eight to 12 years' jail.
The defence lawyers sought a sentence of between 12 years and seven months, and 14 years and seven months, as well as eight strokes of the cane for the stepfather. They sought six to eight years' jail for the biological mother. 
The court heard that the pair also have three other young children — a two-year-old son together and two other sons, aged seven and eight, from the woman's previous relationship.
HOW IT STARTED 
Court documents state that the pair met sometime in early 2019 and started a romantic relationship in May that year. 
They eventually moved into a flat together in October 2019, along with the woman's three children. The couple had a child in August 2020. 
Sometime in early 2020, the man started working as an auxiliary police officer. He would get upset with the victim as he believed she had been stealing items from their home.
He also felt that she was eating her food "too slow for his liking", court documents stated. 
In March 2020, the man asked his stepdaughter to stand on a table and hold a 1.5 litre water bottle at shoulder level. He then asked her if she had stolen various items in the house.
When she did not admit to the acts, he caned her on the buttocks, thighs and arms repeatedly, subsequently hitting her with a belt as well. 
The victim's mother was present but did not stop the assault, which lasted about 20 to 30 minutes. 
The man's family members saw the bruises a few days after the assault and scolded him for physically abusing the child, threatening to report him to the police if he did not stop. His brother advised him to use a practice called "Exercise Begin" to discipline them instead. 
This involves asking the children to get into an uncomfortable exercise position, such as a push-up position, for extended periods of time. 
The pair got married on April 4 that year and started using this method to discipline the children whenever they misbehaved. 
ABUSE GETS WORSE 
As time went by, the man got angry with the victim again for various reasons, including not doing her homework. 
Sometime in late August or early September 2020, he used a wooden backscratcher to hit her for falling asleep instead of studying, and lying to him afterwards. 
Again, the victim's mother did not intervene, court documents stated. 
To punish her for not studying, he also made her finish a chilli padi within five minutes, caning her on the back of hand and forcing her to eat more if she could not do so. 
This continued until she vomited. 
Her mother did not do anything and later complained about having to clean up the vomit. 
The woman also made her daughter eat chilli padi on five other occasions between September and October that year when she thought the girl was being rude or lying to her. 
Sometime in September, the man bought a 65cm long weightlifting bar for home workouts. He used it to beat the victim. 
PULLED HER OUT FROM SCHOOL
From Aug 26 to Oct 28, 2020, the victim did not attend school as the couple was afraid that her bruises would be discovered. 
On Sept 29, two representatives from the girl's school visited their home but were turned away by the couple who said that the child was sleeping.
Sometime in mid-October, the woman was upset that the girl had eaten snacks without her permission and lied about it. 
She then poured hot water onto the victim while she was sleeping, scalding her face and head. The burns caused the girl's skin to blister and subsequently left her with large areas of hypopigmented scars on her forehead, head and neck. 
The couple agreed to keep the girl at home to prevent the school from finding out. 
Sometime in mid-October after the scalding incident, the man pinned the girl to the floor and punched her head repeatedly, only stopping when his wife shouted "you want the child to die is it", court documents stated. 
Court documents state that the victim's face was so swollen the next day that her eyes could not be seen even when they were open. 
THE GIRL'S DEATH 
From October to November 2020, the man continued abusing the girl, hitting her with the exercise bar multiple times on several occasions and making her eat chilli padi. 
On Nov 6, the man got angry at the girl for eating slowly and repeatedly swung the exercise bar at the girl's head, knocking her senseless. 
Court documents stated that she suffered head injuries including skull fractures and bleeding in the brain. 
Upon seeing her motionless on the ground, the man sprayed and sprinkled water on her face while reciting prayers. The girl responded after two minutes. 
The court heard that she was bleeding from her right ear and her head was swollen but the couple decided not to take her to the hospital as they did not know how to account for her injuries. 
In the early morning the next day, the woman told the man that there was blood in the girl's ear. 
When the man returned home at about 11am, they saw bruises on her arms and back. He asked her to clench and unclench her fists repeatedly but saw that she avoided using her right hand. 
This made him angry as he believed that using the arm would help her "recover faster through better blood circulation", court documents stated. 
He asked her to get into a push-up position but she was unable to do so and kept falling. He then hit her on the back with the exercise bar.
On Nov 10, 2020, the girl told her mother that she was in pain and feeling dizzy. 
When she tried to stand up at about 10.20am, she collapsed and did not respond despite the woman shaking and slapping her face. 
The woman later called for an ambulance while her neighbour checked the victim's pulse, but found no signs of life. 
About 10 minutes later, paramedics arrived and the girl was taken to the hospital. She was pronounced dead at 12.40pm. 
At the time of her death, she was about 1.34m tall and weighed about 20kg. 
CLOUDED PERCEPTION OF PARENTING 
In court on Wednesday, Deputy Public Prosecutor Ng Jun Chong said the woman failed to intervene when her husband was abusing her daughter.
"On many occasions, she was present when the man abused her daughter but did absolutely nothing to protect her," he said. 
In response, the woman's lawyer, Mr Mohd Muzammil Mohd, said that she had not intervened on most occasions as she did not want to go through the same traumatic abuse she suffered during her first marriage, where she was emotionally and physically abused.
He also said his client stopped schooling when she was in secondary school because she was bullied by her classmates, which affected her emotionally. 
As for the stepfather, his lawyer sought a lower sentence than the 14 to 17 years' jail and 12 strokes of the cane sought by Deputy Public Prosecutor Jonathan Lee.
The man's defence counsel, Mr Ahmad Nizam Abbas from Crescent Law Chambers, noted a report from the Institute of Mental Health had stated that the man's history as a victim of child abuse made him more vulnerable to being an abuser himself. 
He said in his client's mitigation plea that he was physically abused by his father almost every day when he was a child. When he was nine, his parent disappeared for a prolonged period of time and he and his eight other siblings were sent to welfare homes or foster families. 
"During his adolescent years, he did not have a proper family unit with a parental figure to serve as a guiding light," said Mr Ahmad, adding that his client's perception of parenting was thus acutely clouded and his history of child abuse deluded his perception of parenting.
He added that the man has accepted that his actions were deplorable and had tragic consequences.
Their sentencing was adjourned to a later date.