Court order makes it easier for copyright owners to curb access to piracy websites
SINGAPORE — In a move that will help disable access to piracy websites, the High Court has made it easier for six major motion-picture and television programming studios to block new websites linked to the 53 that were blocked earlier this year.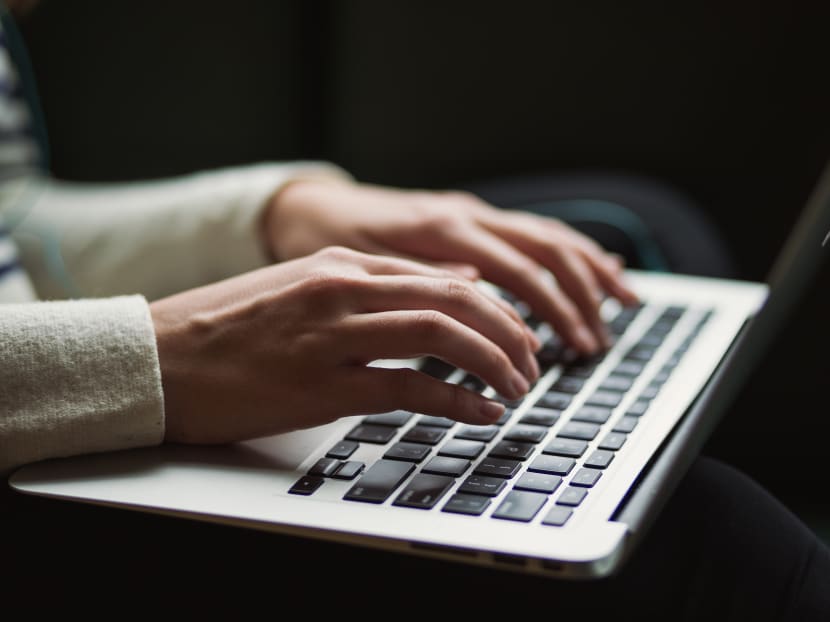 SINGAPORE — In a move that will help disable access to piracy websites, the High Court has made it easier for six major motion-picture and television programming studios to block new websites linked to the 53 that were blocked earlier this year.
The order, called a dynamic injunction, is the first in Singapore.
It will block new means of accessing the 53 infringing websites — such as The Pirate Bay, Kickass Torrents and Solarmovie.sc — without the studios having to return to court, unless there is a dispute.
Piracy websites have the potential to circumvent the court ruling by changing the domain name, web address and/or IP address, noted Justice Lee Seiu Kin in his written judgment issued last month.
For example, the website "series9" had multiple domain names such as series9.co, theseriesonline.net, series9.io and seriesonline.io, while the primary domain name for the piracy website "xmovies8" has changed from xmovies8.es to xmovies8.nu.
"Without a continuing obligation to block additional domain names, URLs and/or IP addresses upon being informed of such sites, it is unlikely that there would be effective disabling of access to the 53 (infringing websites)," said Justice Lee.
Under the order, the copyright owners — which include Disney, Paramount Pictures and Twentieth Century Fox Film Corporation — will have to show that the new domain names provide access to the 53 websites that have been blocked following a court ruling in April.
Internet service providers M1, MyRepublic, Singtel, StarHub and ViewQwest will then be required to block the new domain names.
To prevent abuse of the dynamic injunction, Justice Lee said the Internet service providers "need not disable access to these (piracy websites)" if there are insufficient grounds to do so, or when there is insufficient evidence.
Similar dynamic injunctions have been granted in the United Kingdom to combat online piracy, but not in Australia, which requires parties to go through the courts each time an offending site changes the IP address or location.
A dynamic injunction "provides a practical means of ensuring the continued effectiveness of the original injunction since it provides an expedited process for the blocking of additional (piracy websites)", said the judge.
Lawyers agreed that the dynamic injunction was a step in the right direction for copyright owners.
Ms Elaine Lew of Dentons Rodyk & Davidson noted that the judgement "paves the way for similar dynamic injunctions against other (piracy websites)".
"End-users/ consumers who consume infringing content would find this latest development frustrating because online sources of infringing content can be shut off more effectively and it would be more difficult for them to get pirated content online," she said.
Mr Samuel Yuen, the managing director of Yuen Law, said the court was correct in acknowledging potential abuse of the dynamic injunction, and ensuring sufficient safeguards.
"As a consumer/end-user, I would be more concerned with price-fixing and a lack of competition among content providers," he said.
"Balancing between protection and fair dealing can be difficult at times. Granting dynamic injunctions which are unfettered will be just as bad as unbridled reliance on fair-dealing defences," Mr Yuen said.
However, Mr Alban Kang and Ms Oh Pin-Ping of Bird & Bird law firm said that the dynamic injunction puts the onus on Internet service providers to "guard against potential abuse of the mechanism".
"It is questionable if this is a good enough safeguard against when the most expeditious way for an Internet service provider to respond, upon receipt of a request to block an additional domain name, would simply be to comply with the request, rather than to incur the time and cost of disputing the matter with the copyright owner," they said.
The 53 websites that were blocked earlier comprise 154 unique web addresses and carry movies such as Black Panther, Avengers: Infinity War and Deadpool 2, The Straits Times previously reported.
Mr Neil Gane, general manager of the Asia Video Industry Association's Coalition Against Piracy, welcomed the judgement. Internet service providers in more than 40 countries have taken similar steps to disable access to piracy websites, he said.
This has resulted in a decline in traffic to both blocked piracy websites and other piracy websites, as well as an increase in consumption from legal content services.
"There is no one silver bullet to deterring online piracy," said Mr Gane. "What is required is a holistic solution to include enforcement; disabling access to egregious piracy websites through effective site blocking; cooperation with technology platforms and other intermediaries; and consumer outreach."
A spokesperson from the Motion Picture Association International, which represents the six movie and television programming studios, said the dynamic injunction "should make future actions under the Singapore Copyright Act even more effective in combating circumventive measures".
The Internet service providers did not respond to queries about the dynamic injunction and how it will affect their customers.
Sign up for TODAY's WhatsApp service. Click here: