Covid-19: Individuals, SMEs to get relief from loan repayments, debt and insurance premiums
SINGAPORE — Individuals with home loans and insurance may now be able to defer their repayments and premiums until Dec 31, under a new package of relief measures to help ease the financial strain during the Covid-19 pandemic.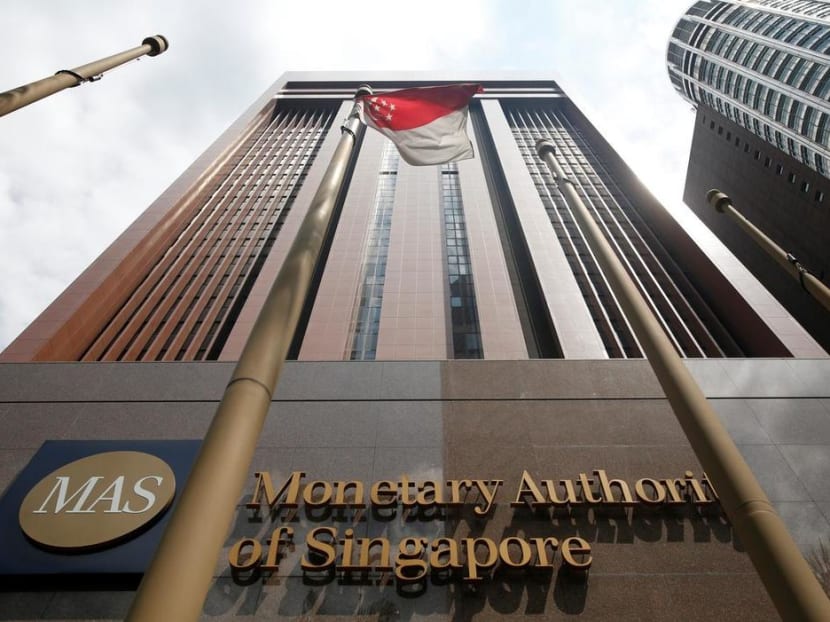 SINGAPORE — Individuals with home loans and insurance may now be able to defer their repayments and premiums until Dec 31, under a new package of relief measures to help ease the financial strain during the Covid-19 pandemic.
Those with credit card debt and had suffered a significant loss of income due to Covid-19 may also convert the debt into term loans with low interest rates, the Monetary Authority of Singapore (MAS) said in a statement on Tuesday (March 31).
Similar measures for small- and medium-sized enterprises (SMEs) will allow them to defer their loan repayments for secured loans until the end of the year.
These deferments are not automatic — interested applicants have to opt in with their respective bank or finance company in order to benefit from the new measures.
The package is meant to help relieve the severe but temporary cash flow problems faced by both individuals and SMEs during this global crisis. It is the joint effort of the MAS and major financial industry associations such as the Association of Banks in Singapore, the Life Insurance Association, the General Insurance Association and the Finance Houses Association of Singapore.
"In the months ahead, many individuals and SMEs in Singapore will continue to face challenges in managing their cash flows and meeting their financial obligations, such as loan repayments and insurance premiums," the central bank said.
MAS' managing director Ravi Menon said that this package was possible due to the deep capital buffers, liquidity and low leverage of Singapore's financial institutions.
He said: "They are well-placed to not only ride out the economic storm caused by Covid-19, but also provide meaningful relief to individuals and SMEs affected by the crisis. The package of measures they have put together speaks of a financial industry in Singapore that is robust, responsible and purposeful."
HELP FOR INDIVIDUALS
1. Deferments for residential property loans
Individuals with residential property loans may apply to their respective bank or finance company to defer either their principal payment, or both the principal and interest payments, until Dec 31.
Interest will accrue only on the deferred principal amount. No interest will be charged on the deferred interest payments.

Lenders will approve the request for deferment as long as the individual is not in arrears for more than 90 days as at April 6.

Individuals do not need to prove that they have been impacted by Covid-19 to obtain the deferment
2. Lower interest on personal unsecured credit
Those with unsecured credit facilities, which include credit card debt, may convert their outstanding balances from April 6 till Dec 31 to term loans at a reduced interest rate. This rate is capped at 8 per cent per annum, compared with the 26 per cent typically charged.
This applies only to people who have lost 25 per cent or more of their monthly income after Feb 1 and are at risk of incurring substantial arrears, MAS said.

The converted term loan can be up to five years, provided the individual is able to meet the minimum monthly repayment.
3. Measures to help individuals pay for insurance
Individuals with life and health insurance policies may apply to their insurer to defer premium payments for up to six months. They will still be covered in this period.
This option is available for all individual life and health insurance policies that have a policy renewal or premium due date between April 1 and Sept 30.
Those with general insurance policies, such as for property and vehicles, may apply for instalment payment plans rather than having to fork out a lump sum from the start.
HELP FOR COMPANIES
1. Deferred principal payment, lower interest for SME loans
Eligible SMEs with secured term loans may defer their principal payments up to Dec 31. SMEs may also extend the tenure of their loans up to their corresponding deferment period.
This is subject to banks' and finance companies' assessment of the quality of the SMEs' security — those with more than 90 days past due on loan repayments, as of April 6, will not be eligible.
Around S$40 billion of existing loans by SMEs can qualify for this scheme, MAS said.
The banks and finance companies may also apply for low-cost funding through a new MAS-Singdollar facility until the end of the year, provided they commit to passing the savings to SME borrowers, such as by lowering the interest rates for eligible SMEs.
More details will be provided at a later date, the regulator said.
2. Help with insurance payments
Companies including SMEs may apply to pay their general insurance policy premiums through instalment payment plans.